While singer Jay Chou is in Singapore, it looks like he needn't worry about what to eat, thanks to his famous friends.  
The Mandopop star is here for his Carnival World Tour concert, held over two nights at the Singapore National Stadium.
On Dec 17, he took to social media to post pictures of how his Singaporean buddies, fellow singers Stefanie Sun and JJ Lin, welcomed him, thanking them for their thoughtfulness.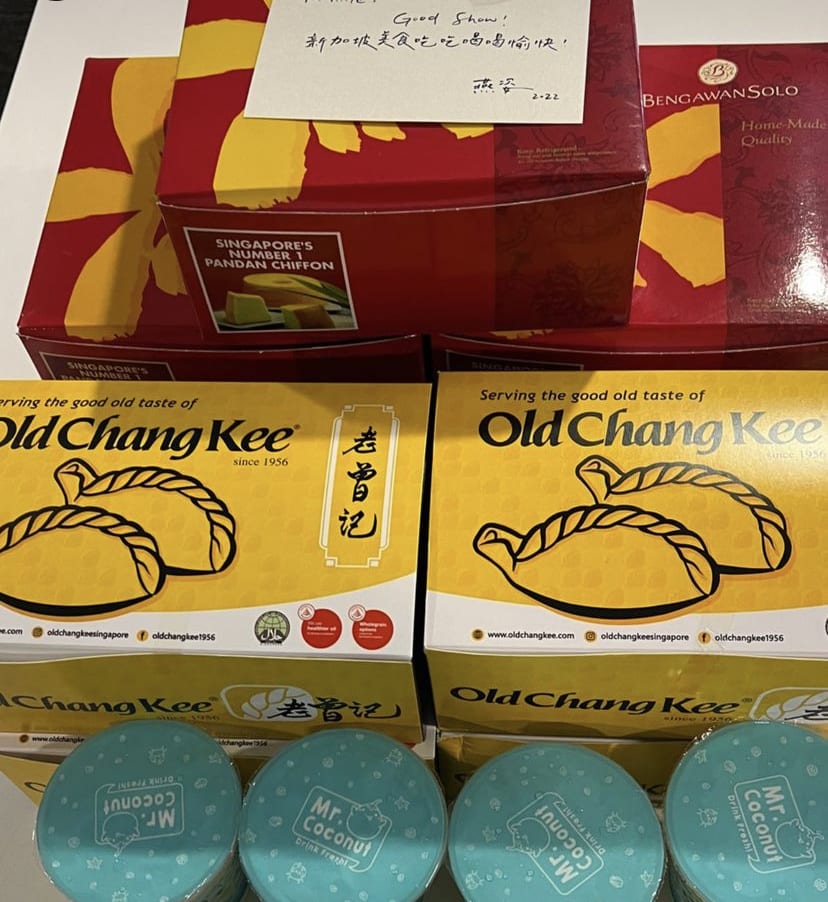 Sun sent over boxes of fried snacks from Old Chang Kee, which is famous for its curry puffs; pandan chiffon cake from local bakery Bengawan Solo; and drinks from Mr Coconut, known for its coconut shakes.
She sent enough for his team, of course, and included a note that read, "To Jay: Good show! Enjoy Singapore's yummy specialties."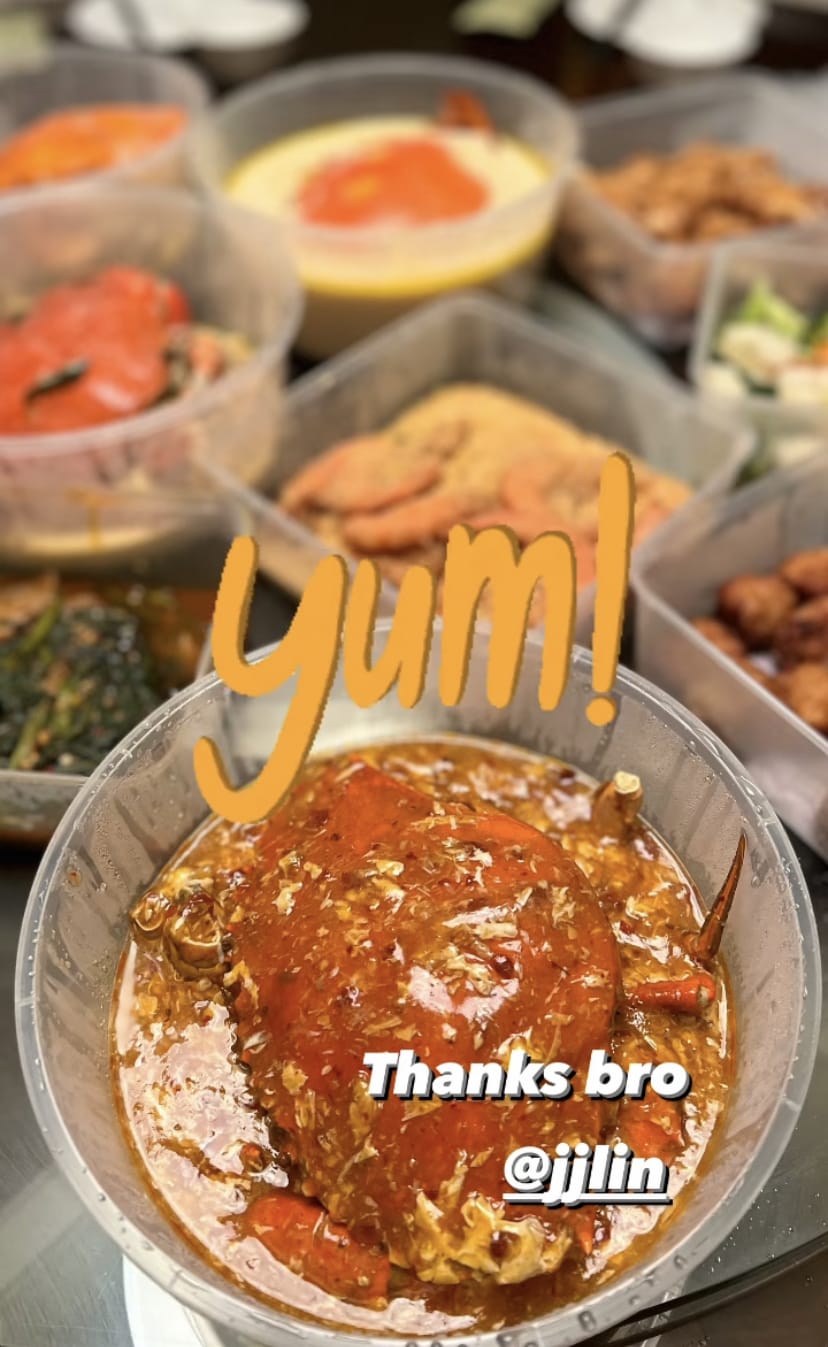 Additionally, Chou and his team received a seafood meal from Lin, replete with chilli crab and more crabs done in different ways; prawns and vegetable dishes. Chou remarked, "Yum" and "Thanks, bro". Lin then reposted Chou's Instagram Story saying, "Enjoy Singapore! All the best for the concert".
Chou's performance on Dec 17 was also attended by local celebrities including Jeanette Aw, Pan Ling Ling, Chen Yixin, Shane Pow, and Felicia Chin and husband Jeffrey Xu, some of whom posted pictures and videos of themselves singing along to Chou's hits.
Related: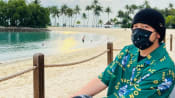 Where does Jay Chou go in Singapore before his Carnival concert at the National Stadium?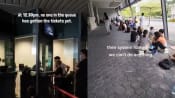 Website woes, hours-long wait mar opening sale for Jay Chou Singapore concert tickets