The new year represents a reset button, a chance to improve the way we live including, of course, our very own spaces. The last three years has brought about a lifestyle shift on a global scale, resulting in the rise of the home office as well as a greater interest in biophilic design. As the pandemic moves into rear view, these profound changes are here to stay but what's coming next? We asked 8 of the world's most sought after interior designers and architects who work on ultra luxury hotels, stylish restaurants and stunning homes on what the future holds when it comes to design.
JEAN-MICHEL GATHY, PRINCIPAL DESIGNER OF 

DENNISTON

: "MINIMALISM IS OUT AND COMFORT IS KING"
If there's a designer whose influence is felt in every corner of the luxury hospitality industry, it's Jean-Michel Gathy. His firm Denniston is a master in crafting swoon-worthy interiors, proof of which is seen in their recently completed projects such as Aman New York, Four Seasons Hotel Bangkok and One&Only Portonovi in Montenegro. Known for his elegant, intelligent design, the Kuala Lumpur-based Belgian architect says the time is up for minimalism even if it still rules the roost on Instagram.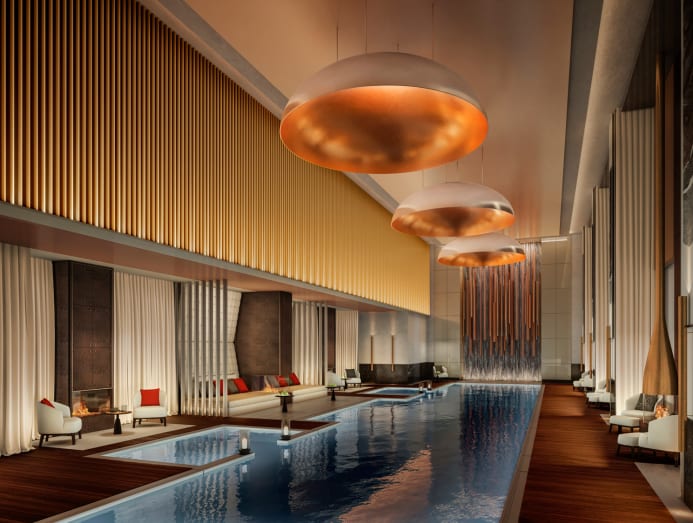 "I think minimalism is on the way out because there is a fundamental thing people look for and that's comfort. Minimalism is not that comfortable. You need a proper chair to sit and a proper table for your coffee. You need the layering of space, the layering of the interior of the space, the layering of colours or acoustic performance, which, in turn, creates comfort.
Of course, minimalism looks gorgeous in pictures, yet I think the world we live in is more than just about being photographed. I have personally worked on many minimalist projects before and I can see that is no longer enough. People want more — they want comfort and the feeling of being able to structure yourself in the space and live in it. Minimalism is about decor and lighting that must fall perfectly but I think people like living in the place they live in, rather than just being sterile members of a space."
Related: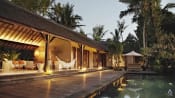 From Singapore to Tokyo, here are 10 houses in Asia with unique architecture
SOPHIE ASHBY, FOUNDER OF  

STUDIO ASHBY

: "IT'S ALL ABOUT INDIVIDUALITY AND FREEDOM OF EXPRESSION"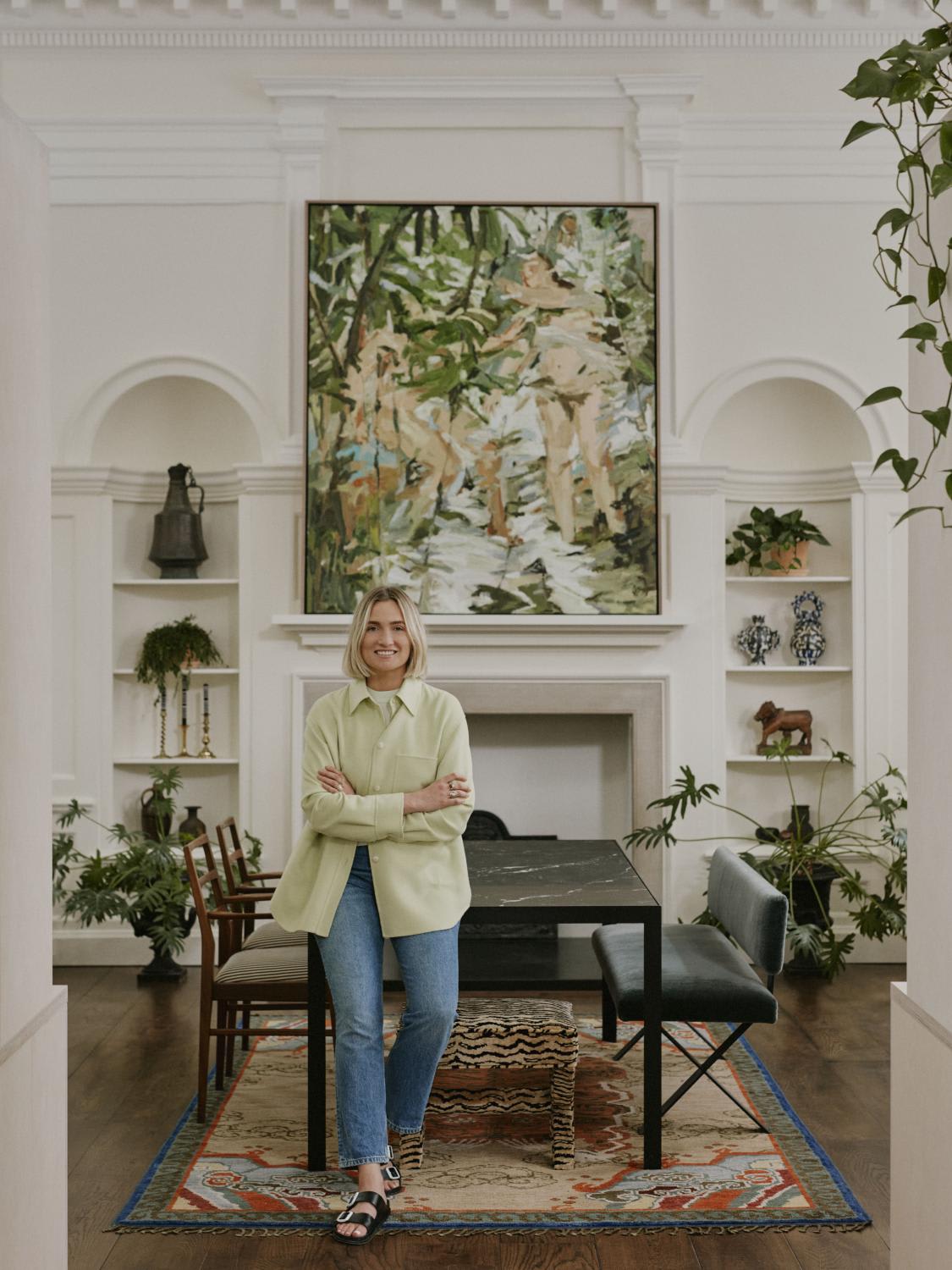 A British design darling, Sophie Ashby has a distinctive creative approach that has gained her a long list of clients, accolades such as Elle Decoration's Interior Designer of the Year 2021, as well as 136,000 followers on Instagram. Apart from her eponymous studio, she established Sister — a collection of affordable furniture and antiques. She also co-founded the non-profit United in Design in 2020 pushing for diversity in the industry. Unsurprisingly, she forecasts that greater individuality will drive design forward.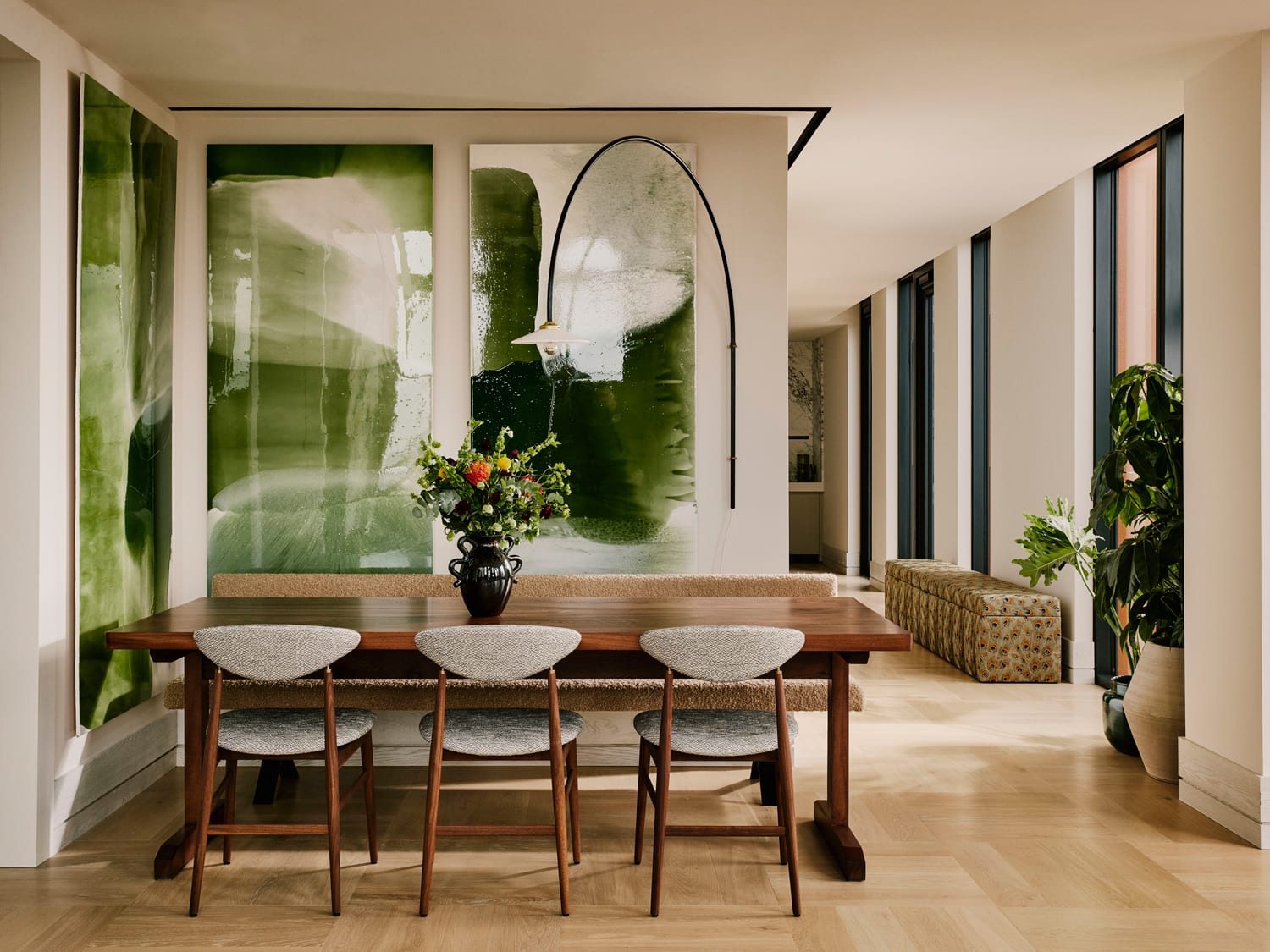 "The next chapter will increasingly revolve around individuality and expression. With the importance of home at an all-time high in the aftermath of the pandemic and with many taking a real sense of pride in their living space, we imagine that we will see much more creative input from individuals into their own spaces.
For example, in our latest residential project One Crown Place, we imagined the future residents to be characterful, engaging individuals, interested in the arts and this diverse area known as the City Fringes. The interiors are enriched with a selection of art sourced by local galleries and artists, creating a domestic space that appears to have been established over time. We build each room by starting with the art, letting it inspire our colour palette and choice of materials."
BILL BENSLEY, FOUNDER OF 

BENSLEY

: "WHAT'S NEXT? GARBAGE! RECYCLING! TRASHION!"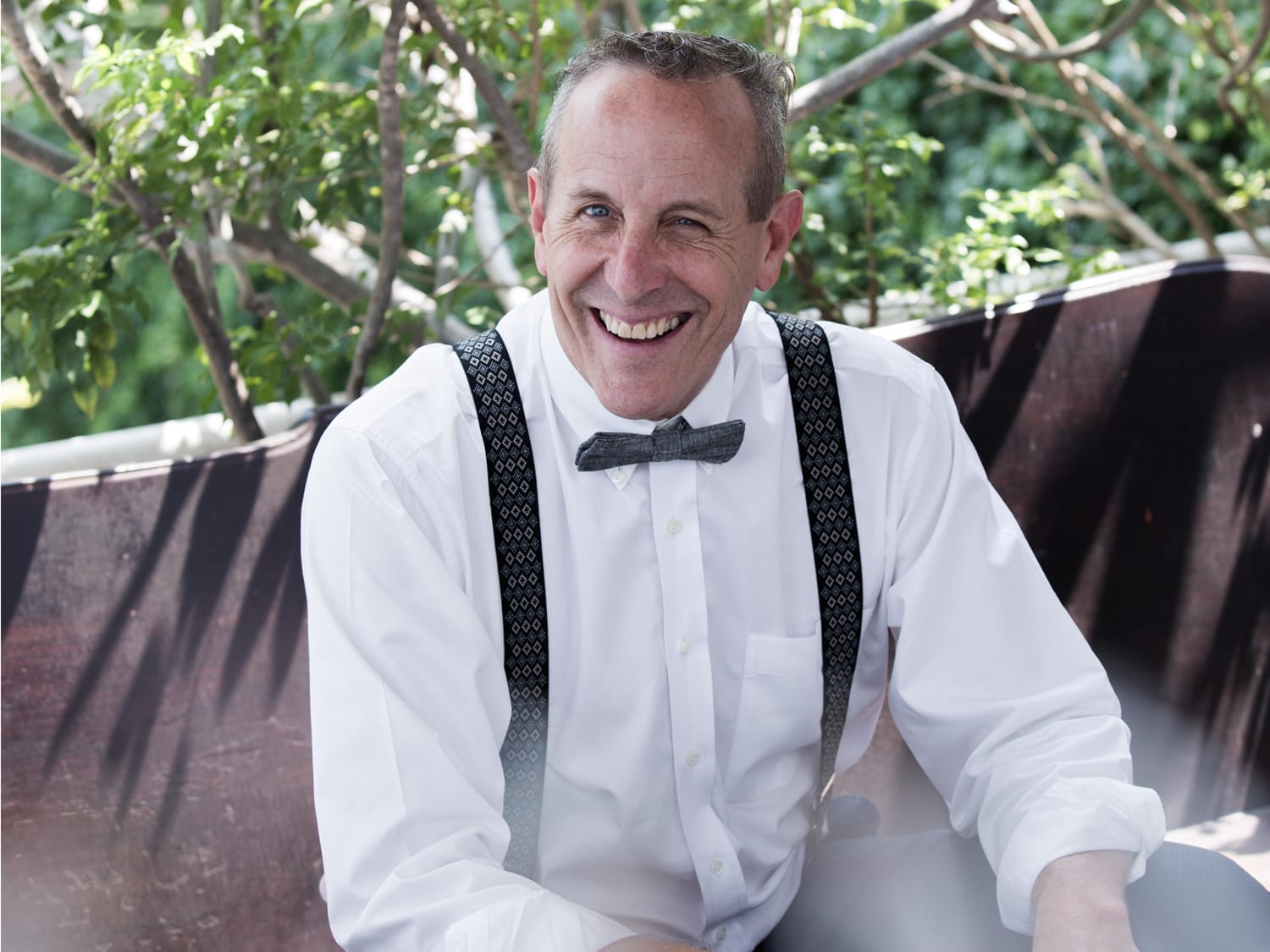 The colourful multi-hyphenate — he's a landscape architect, interior designer, hotelier and eco-crusader — has always believed in the power of patina. Based between Bali and Bangkok, Bensley has worked on over 200 hospitality projects in 50 countries that are often infused with a theatrical quality and interspersed with vintage finds he has sourced himself. With the urgency of the climate crisis reaching fever pitch, he believes recycling, upcycling and "trashion" is a direction that's becoming more important.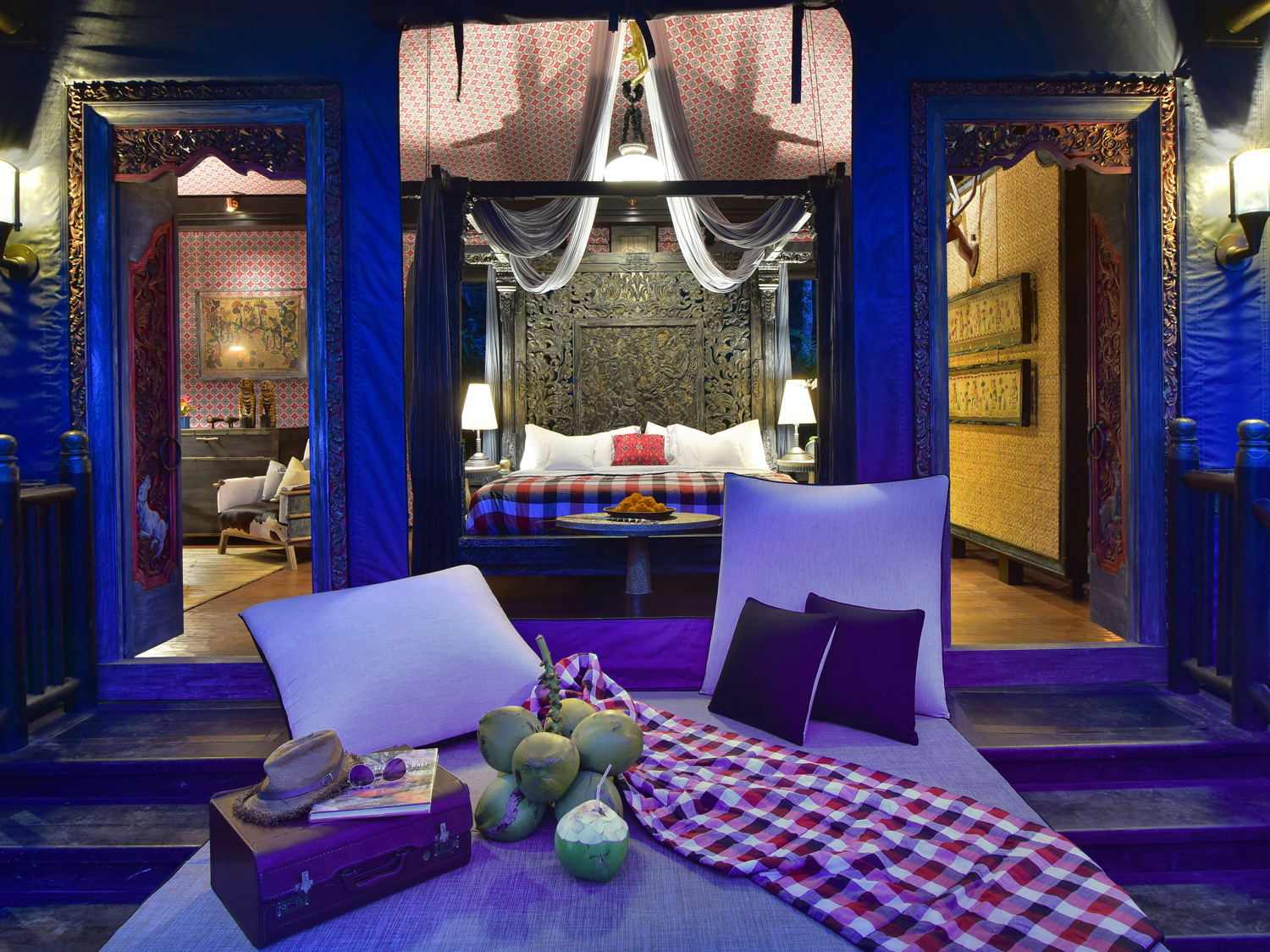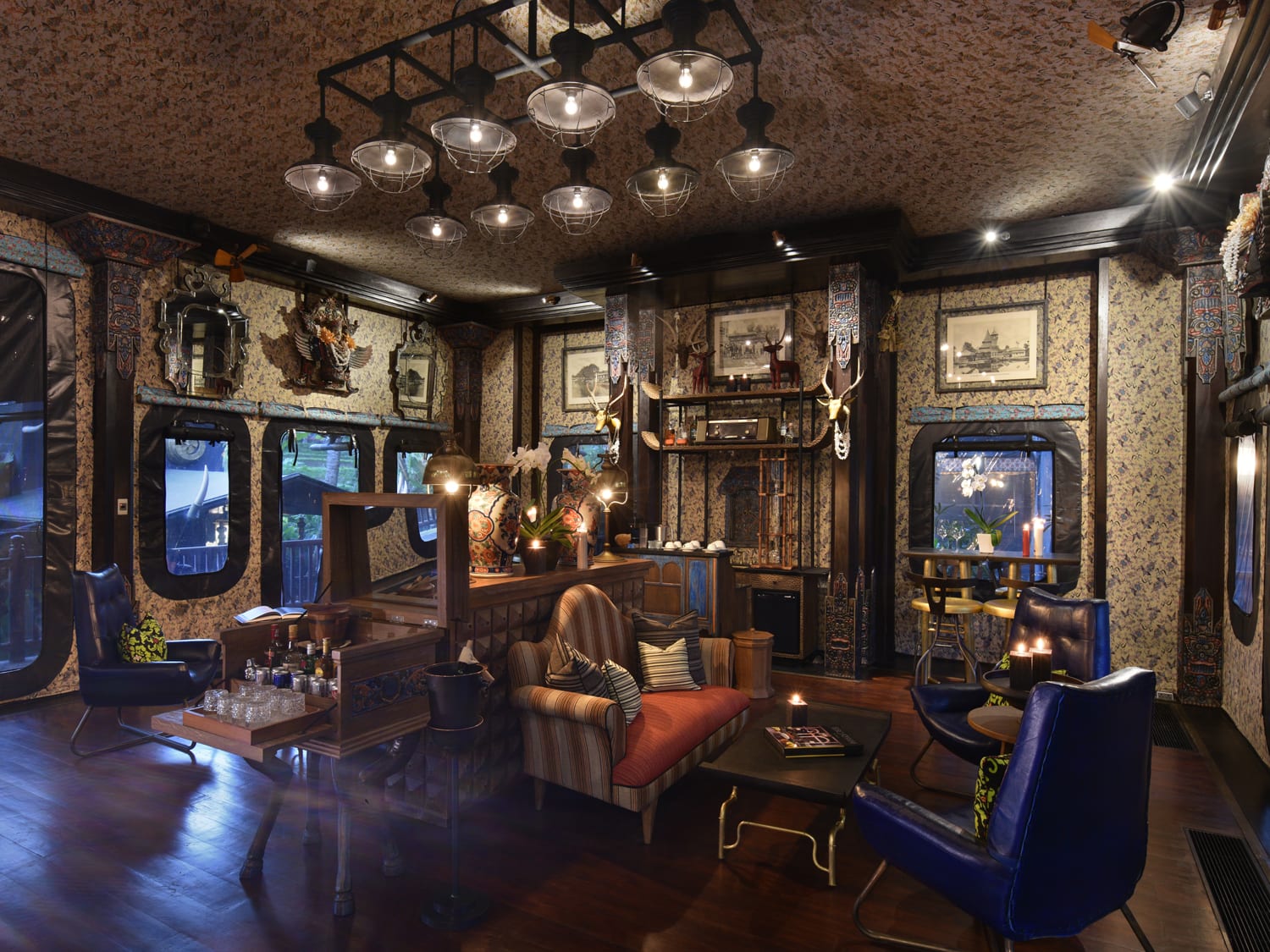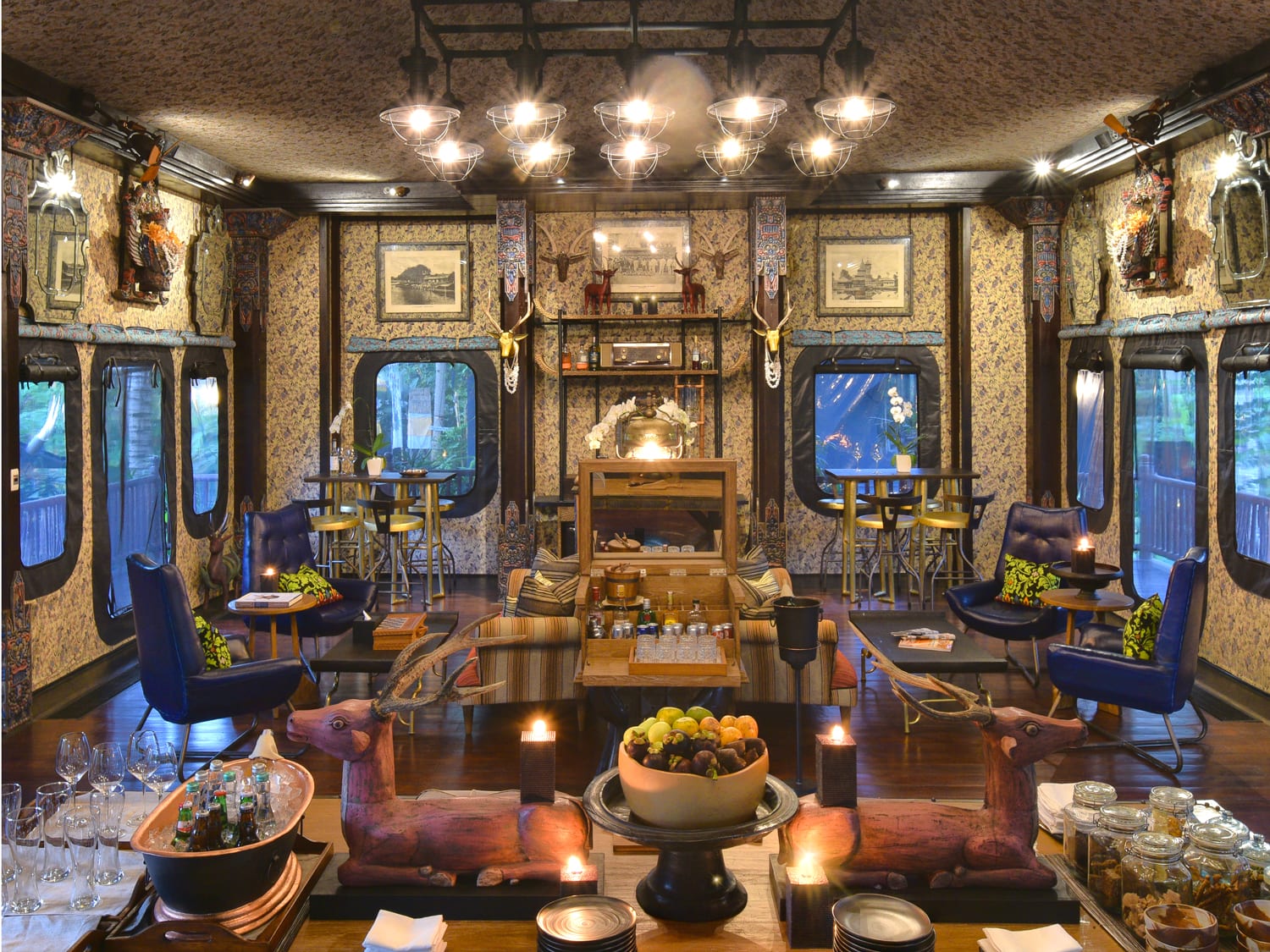 "I am fascinated with how we can use what has been discarded. We need to think about natural resources and use them ever so carefully and with great intention. I went into this in my white paper SSS, which stands for 'sensible sustainable solutions'.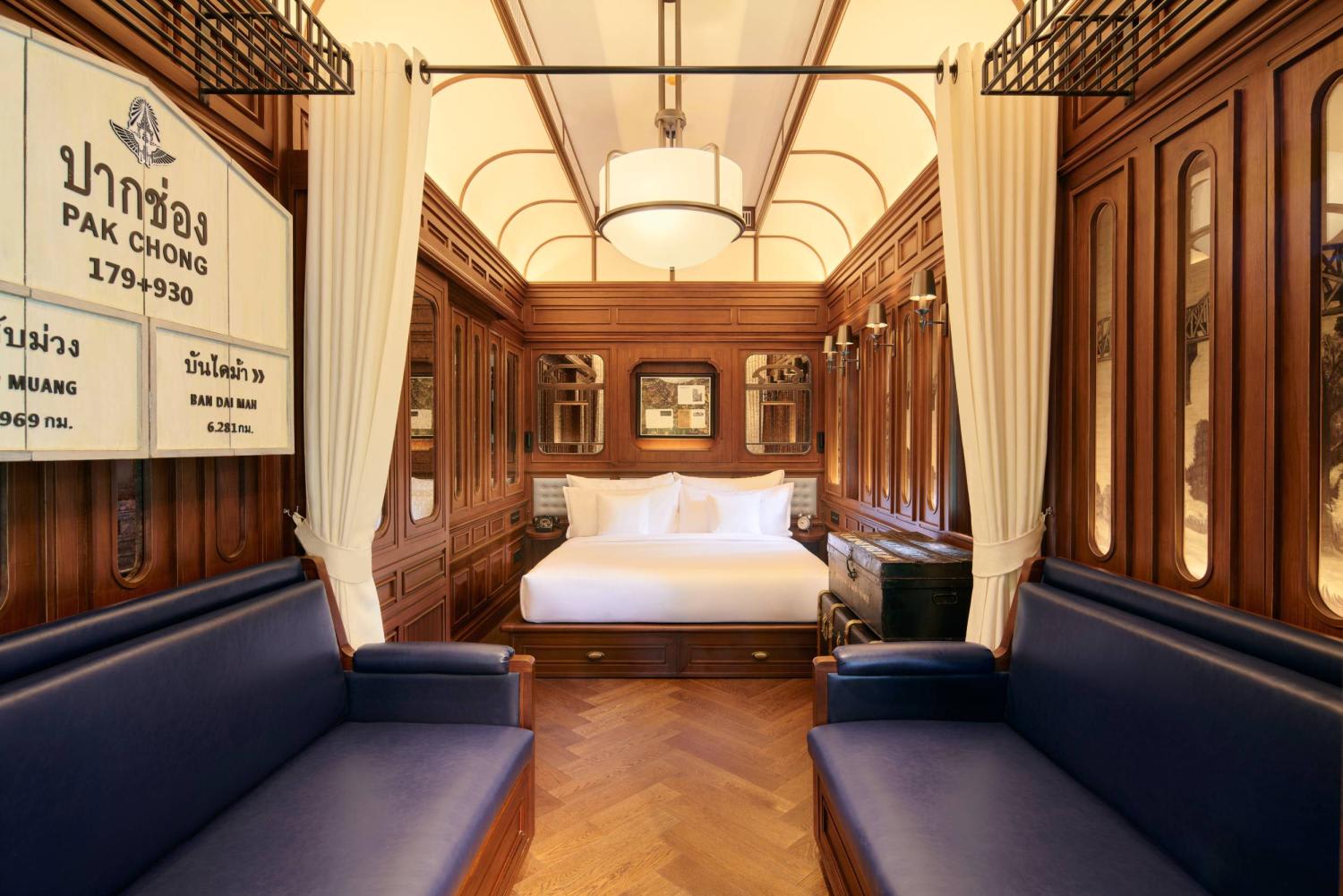 In my eyes, the future lies in recycling and upcycling. We have a new project in Nusa Penida with earthen walls grown out of the site with upcycled antique furniture. In fact, my dream is to build a hotel made of 100% recycled materials. We just opened the InterContinental Khao Yai Resort where the rooms are in upcycled train carriages! It makes for such a unique experience, and is complemented by hundreds of wonderful antiques we collected. Not everything in a hotel needs to be new—much the opposite."
Related:
Inside the 'crazy' and eclectic home of luxury hotel designer Bill Bensley in Thailand
ED NG, CO-FOUNDER OF 

AB CONCEPT

: "SUSTAINABILITY HAS BECOME THE NORM"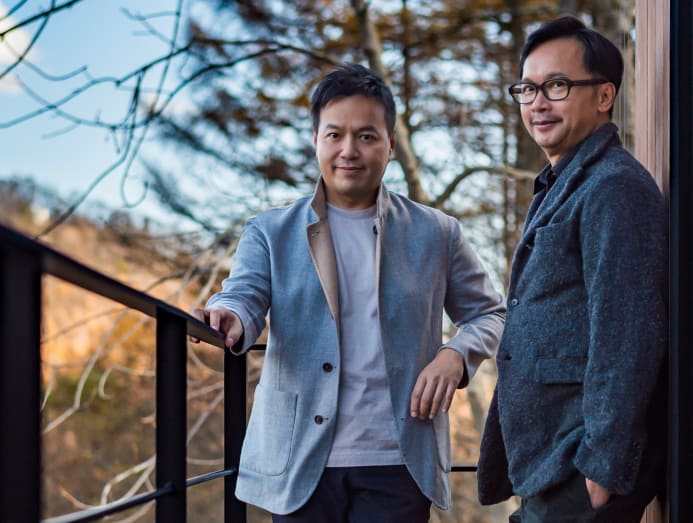 Ed Ng, one half of the design powerhouse AB Concept, believes it's dangerous to discuss trends. "Our projects have a shared approach more than a shared aesthetic or trend. When we work on a project, it usually takes years or even a decade from the concept to its opening so a trend is likely to be obsolete even before the completion," says Ng. He points out that a movement that will only continue to gain steam, however, is sustainability.
"People are becoming more conscious about the environment, especially post-COVID. I think most people look into longer lasting and environmentally friendly designs more than ever, and pay much more attention to the source of materials.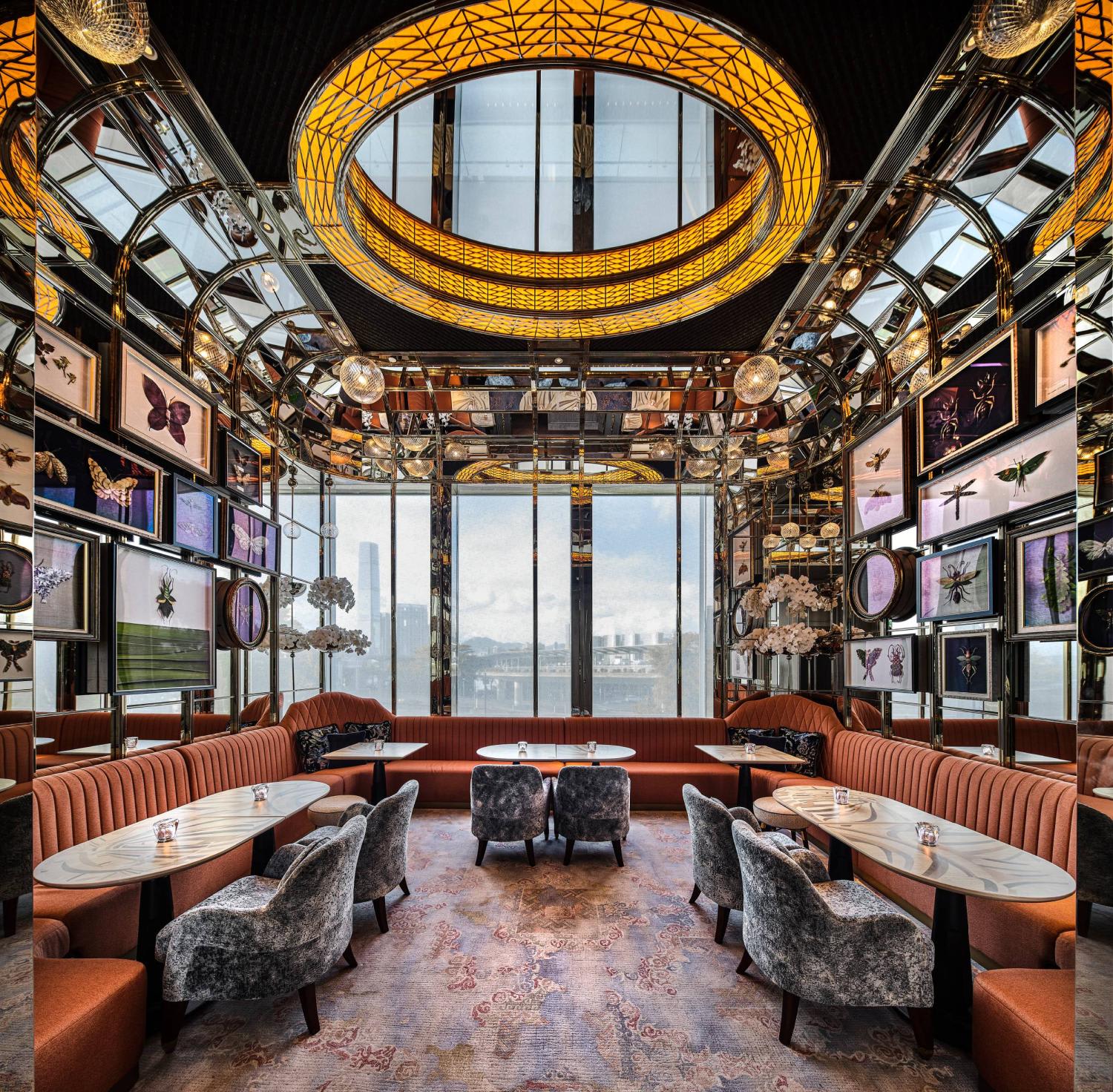 I believe sustainability is a process and not only limited to the build itself. One has to think of a design that you'll be in love with for life—collectible furniture and meaningful decoration that lasts a lifetime while holding memories for the owner. Current material technologies provide more eco-friendly choices, too. For example, in our recent project Argo at the Four Seasons Hong Kong, we maintained the same level of elegance while using man-made shagreen for all 72 cylinders in the main bar."
Related:
A heated pool in the basement of this Singapore home serves as the 'office' for its owners
STEVE LEUNG, FOUNDER OF 

SLD DESIGN

: "FLEXIBILITY WILL DEFINE OUR SPACES"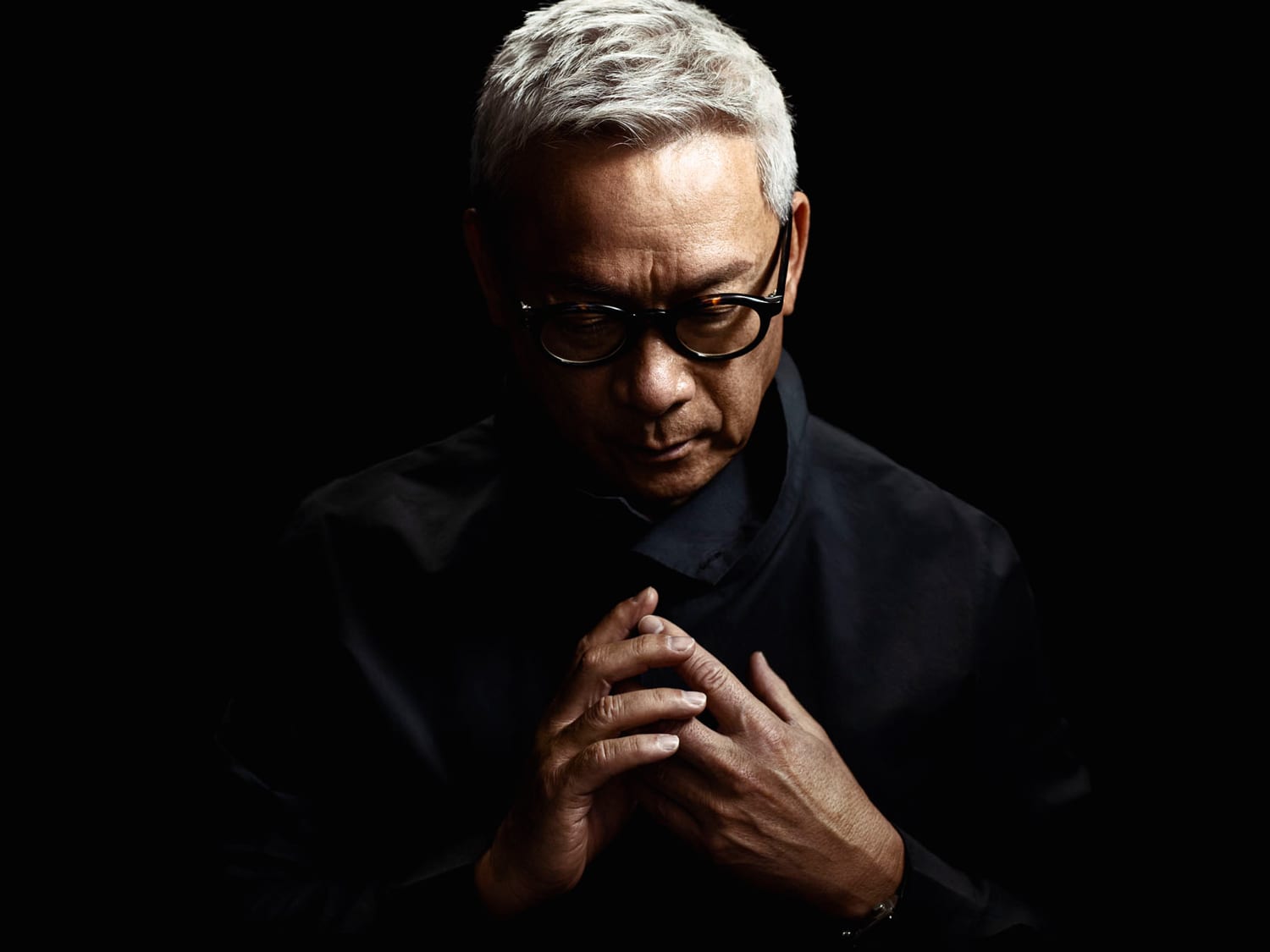 The Hong Kong-based architect, interior and product designer founded one of the region's most successful design studios, and has been leading the charge in Asian design for 40 years. Leung defined the clean, considered look that is embraced across the region, and arguably, the world. In 2023, he sees changes that happened during the pandemic cemented into our lifestyles, especially the fluidity of home and work.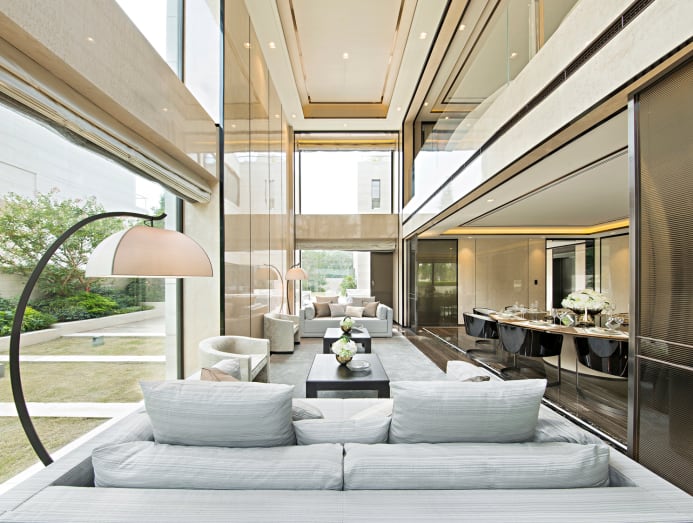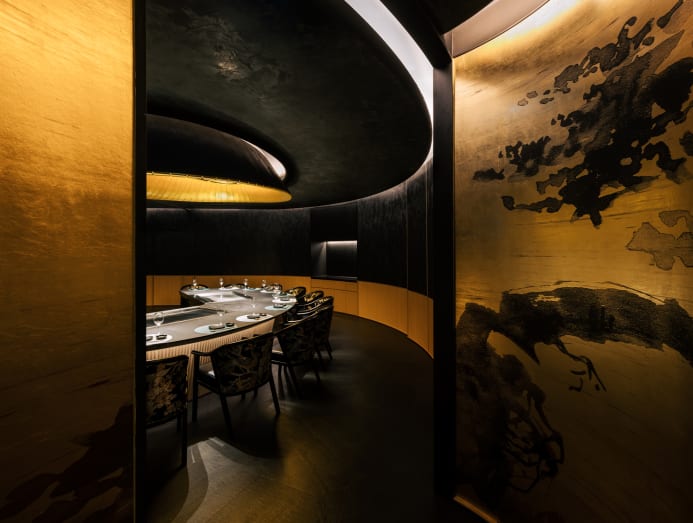 "Post-pandemic, we have come to discover extraordinary opportunities to rethink the mission of design, our role as designers, and how we can actively solve today's issues.
I believe an even higher degree of flexibility will continue to define our living space, providing new opportunities for working experiences and habits in our own homes. It will also become an important aspect of future home design ideas, with houses relying on a space designed to be extra-flexible and multi-functional."
Related:
In Singapore, a house with a 'flying wall' gives a family much needed privacy
PETER REMEDIOS, DESIGN PRINCIPAL AND MANAGING DIRECTOR OF 

REMEDIOS STUDIO

: "PEOPLE ARE SEEKING THE CALMING QUALITY OF NATURE"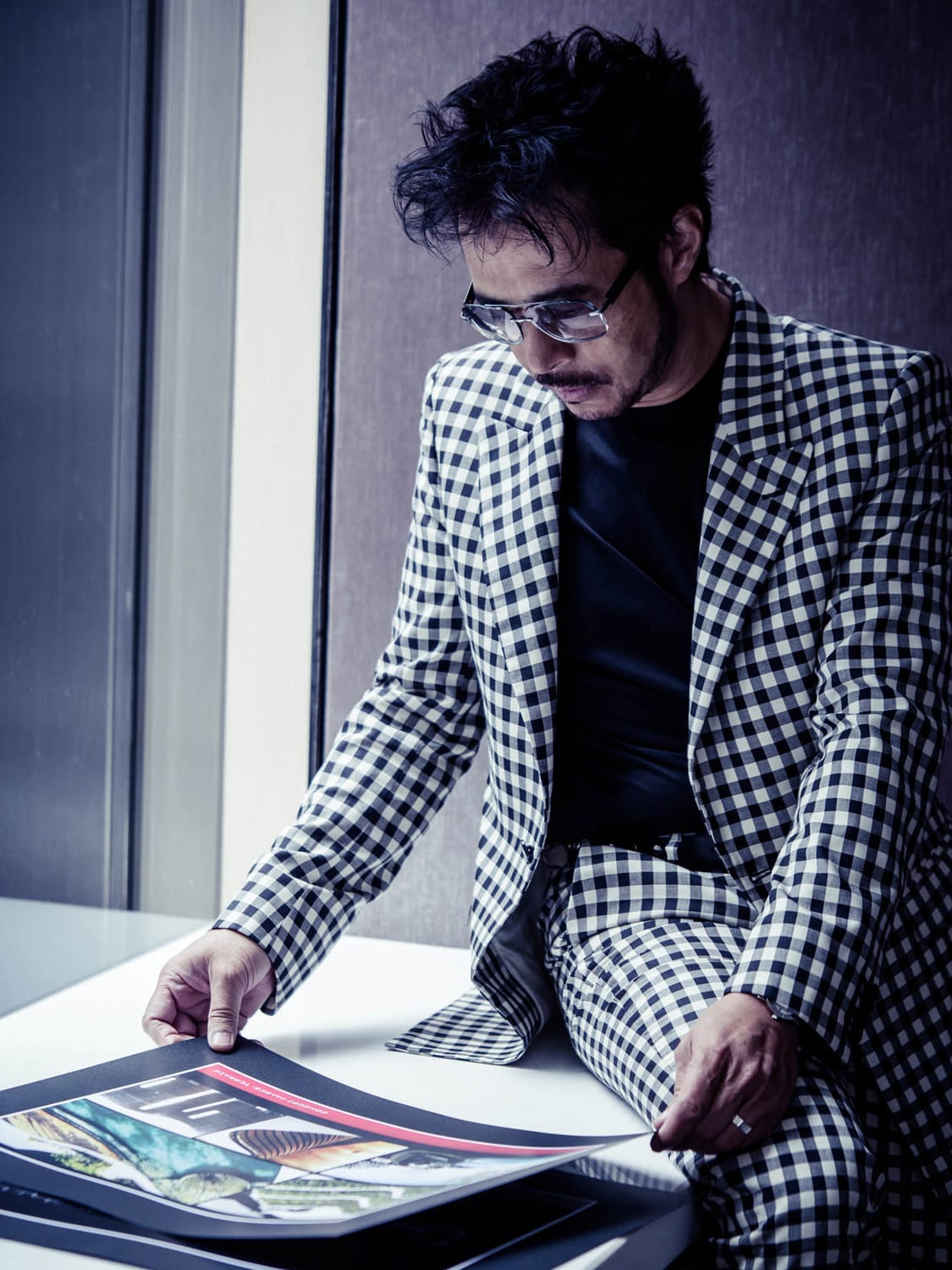 With over 100 major projects completed including The Grand Hyatt in Tokyo and The Landmark Mandarin Oriental in Hong Kong, Peter Remedios is fluent in creating sanctuaries in urban locations. The globetrotting designer, who splits his time between the US and Hong Kong, sees a growing demand for nature within built environments, be it through colours, textures or decorative touches.
"In these times of uncertainty and stress, there is a yearning for nature and for something that is real and reassuring. I expect colours that will be more popular next year would be greens that mimic trees and forests or blues that feel like the sky or the sea.
When you touch, smell or see something, it leaves memories. When you touch something, you want it to feel natural and you appreciate it even more when you know it has been created from nature—drawn from wood or forged from the depths of a mountain. Overall, there is a heightened sense of awareness of how fragile the planet is and this will only become stronger in the future."
KATHARINE POOLEY

, FOUNDER OF KATHARINE POOLEY: "THE NEXT CHAPTER WILL BE DEFINED BY  'CURATED ECLECTICISM'"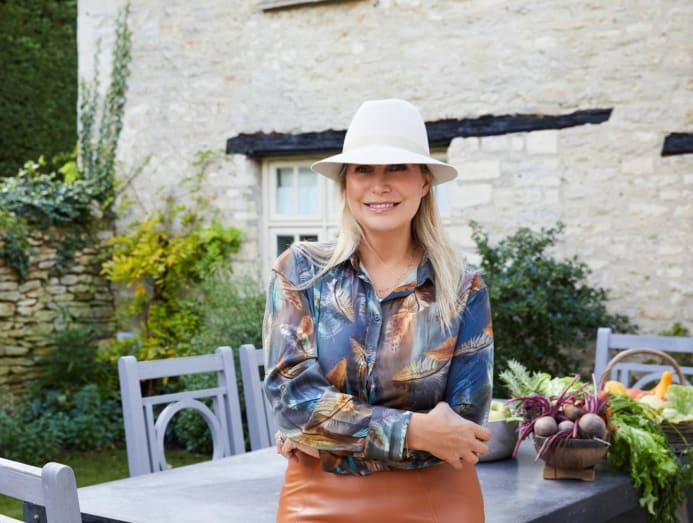 From a townhouse in Mayfair to a chateau in Cannes, Katharine Pooley has designed some of the most opulent — and expensive — homes in the world. Named British Interior Designer of the Decade, Pooley champions British artisans and believes that one-of-a-kind crafts is what truly sets a space apart. Moving away from "hygge-inspired" homes, Pooley predicts the rise of a bolder interior.
"Like all trends, the Scandinavian style will eventually feel too tame and safe. I think this will liberate many to create more personal interiors free of specific genre trends — a space full of art, a mixture of furniture styles, and dashes of colour and pattern. 'Maximalism' is not for me — it's overbearing and frankly unlivable — but I love a careful balance of beautiful, eye-catching pieces against impactful architecture. The combination of classic and contemporary has a timeless elegance that really speaks to me.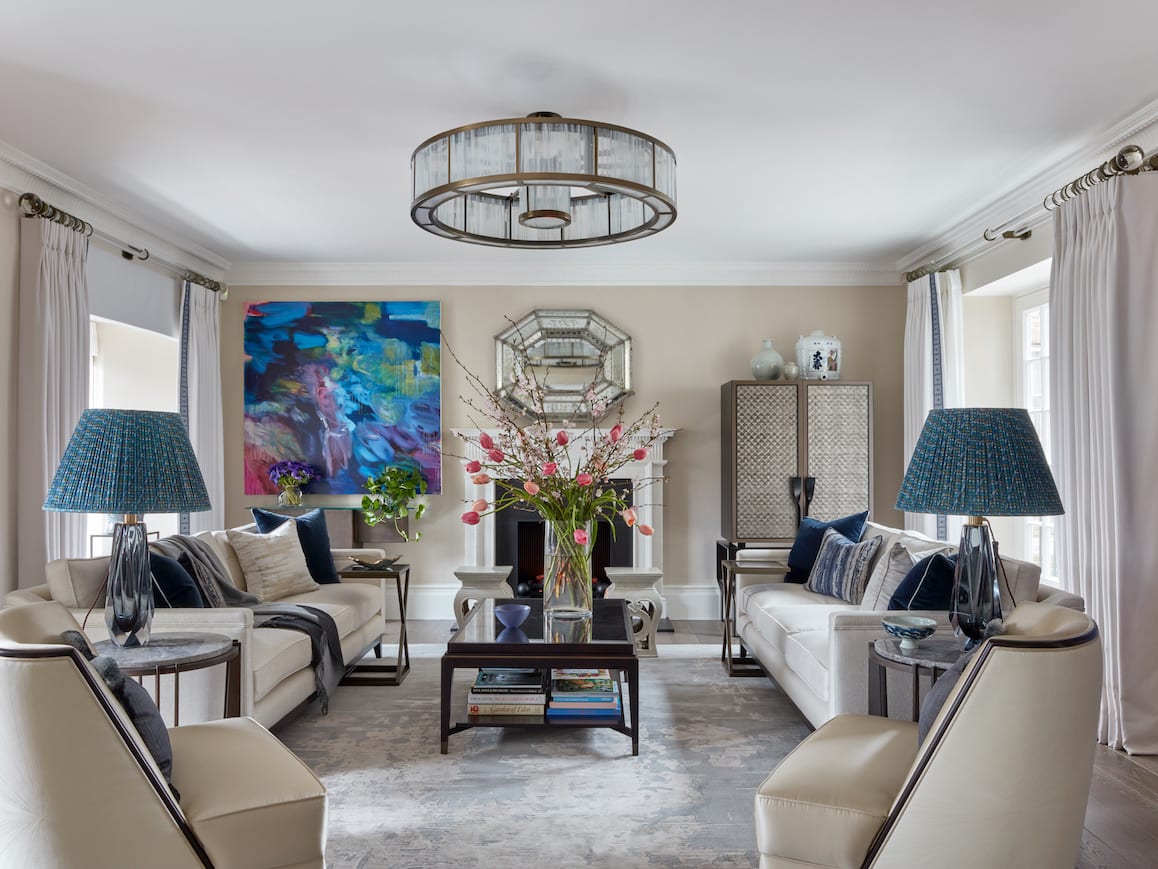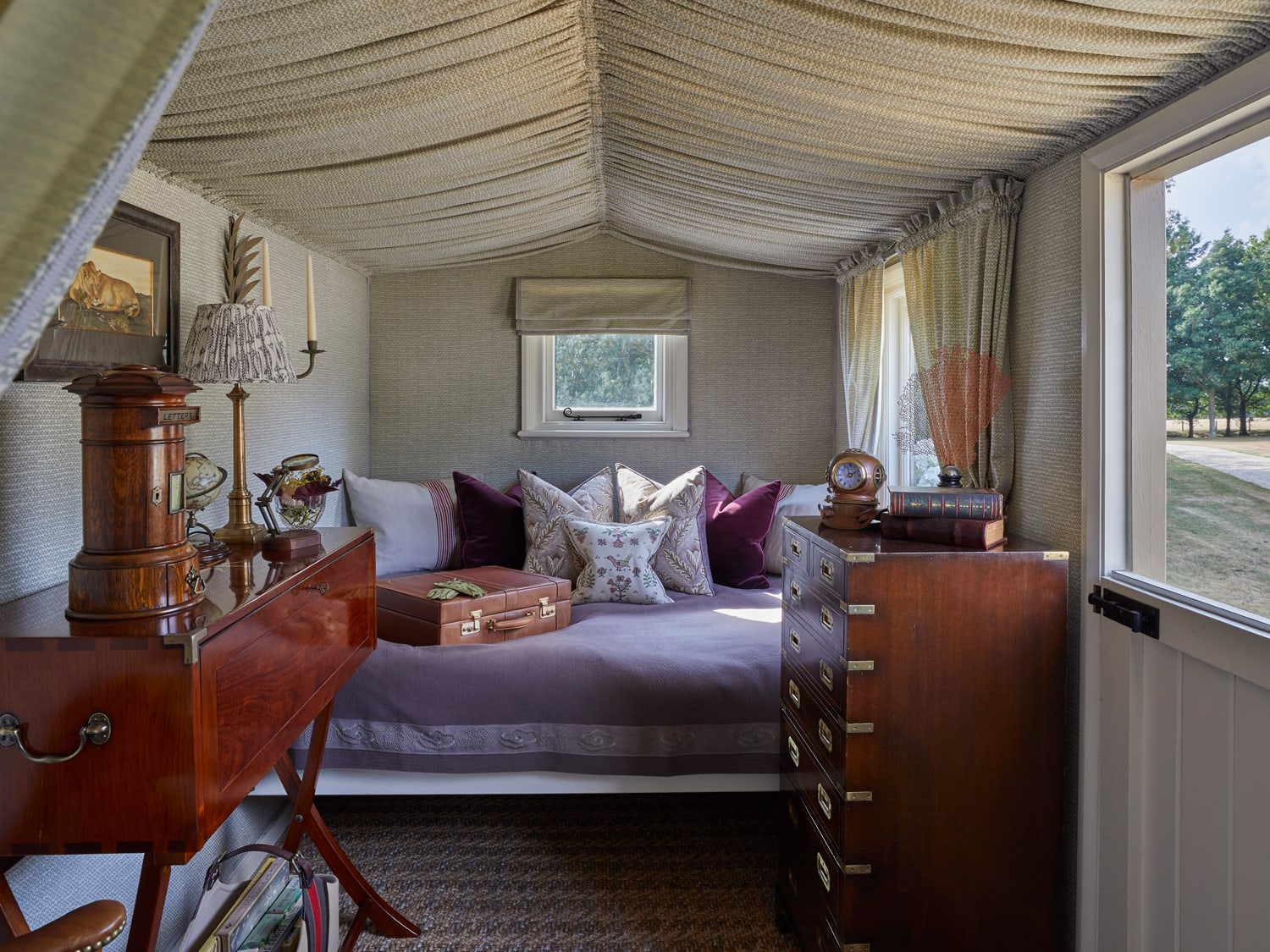 From Yann Jullu to Kifu Paris, there are many craftsmen who are pushing the bar in terms of original furniture design in interesting finishes like gypsum and straw marquetry. In London, for instance, there is a real design renaissance happening with furniture makers and lighting designers like Soane, Jamb and Cox London creating unusual pieces that we feature in our projects and our online store."
MARTIN KEMP, FOUNDER OF 

MARTIN KEMP DESIGN

: "SPACES WILL BE DRIVEN BY LOCAL CULTURE"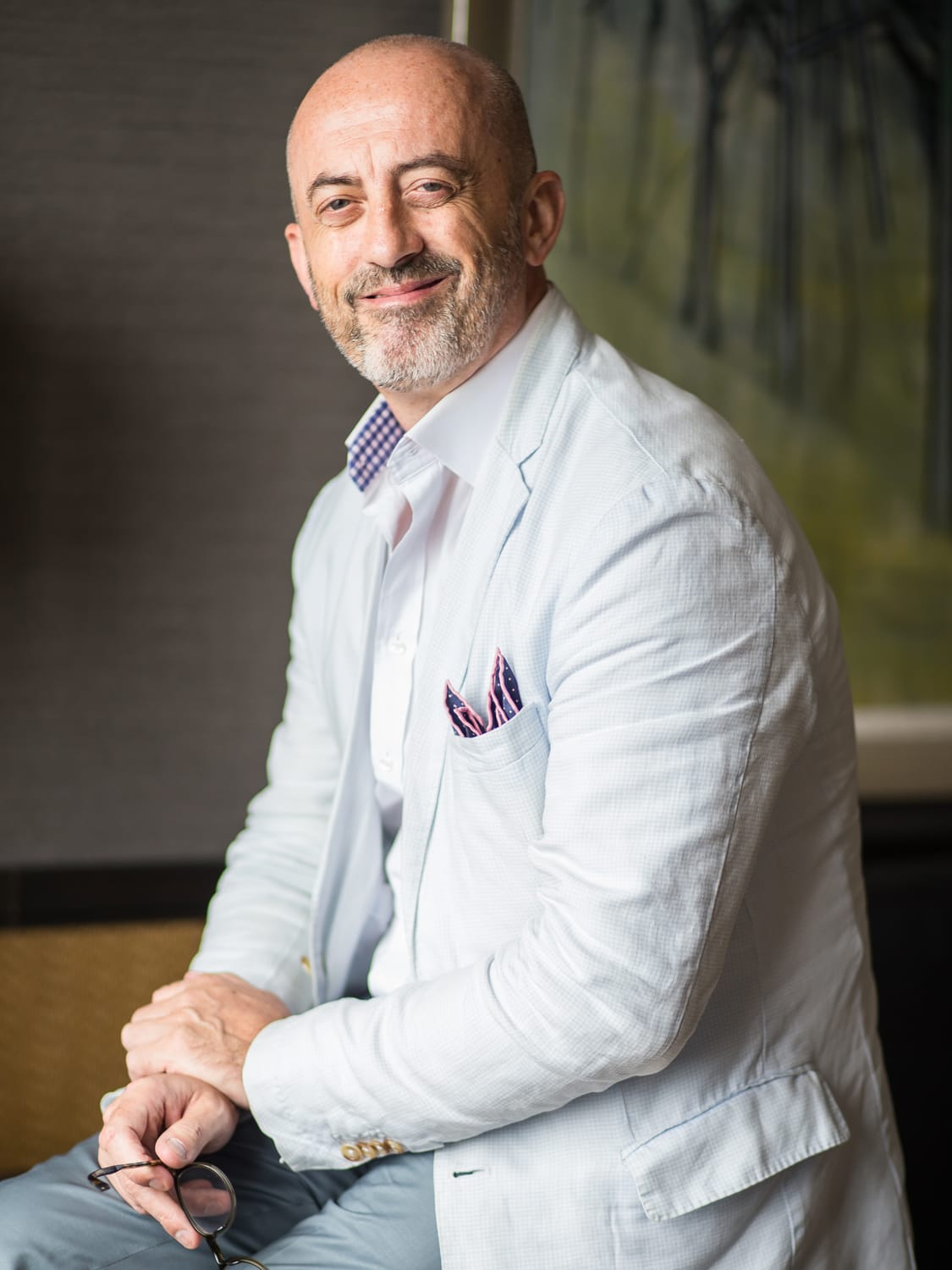 From superyachts and private jets to ultra-prime residences, Martin Kemp's portfolio is certainly a luxurious one. His eponymous independent studio celebrated a decade in 2022, and has continued operating with the same ethos—sophisticated design that's influenced by its surroundings. As the world is starting to look the same, Kemp believes that design rooted in locality is essential moving forward."I strive to create harmony between the external building and the interiors, so the location and architectural form is always a key consideration in the design culture of each project. From America to India, our work is always informed by the local culture and places that these projects are tied to.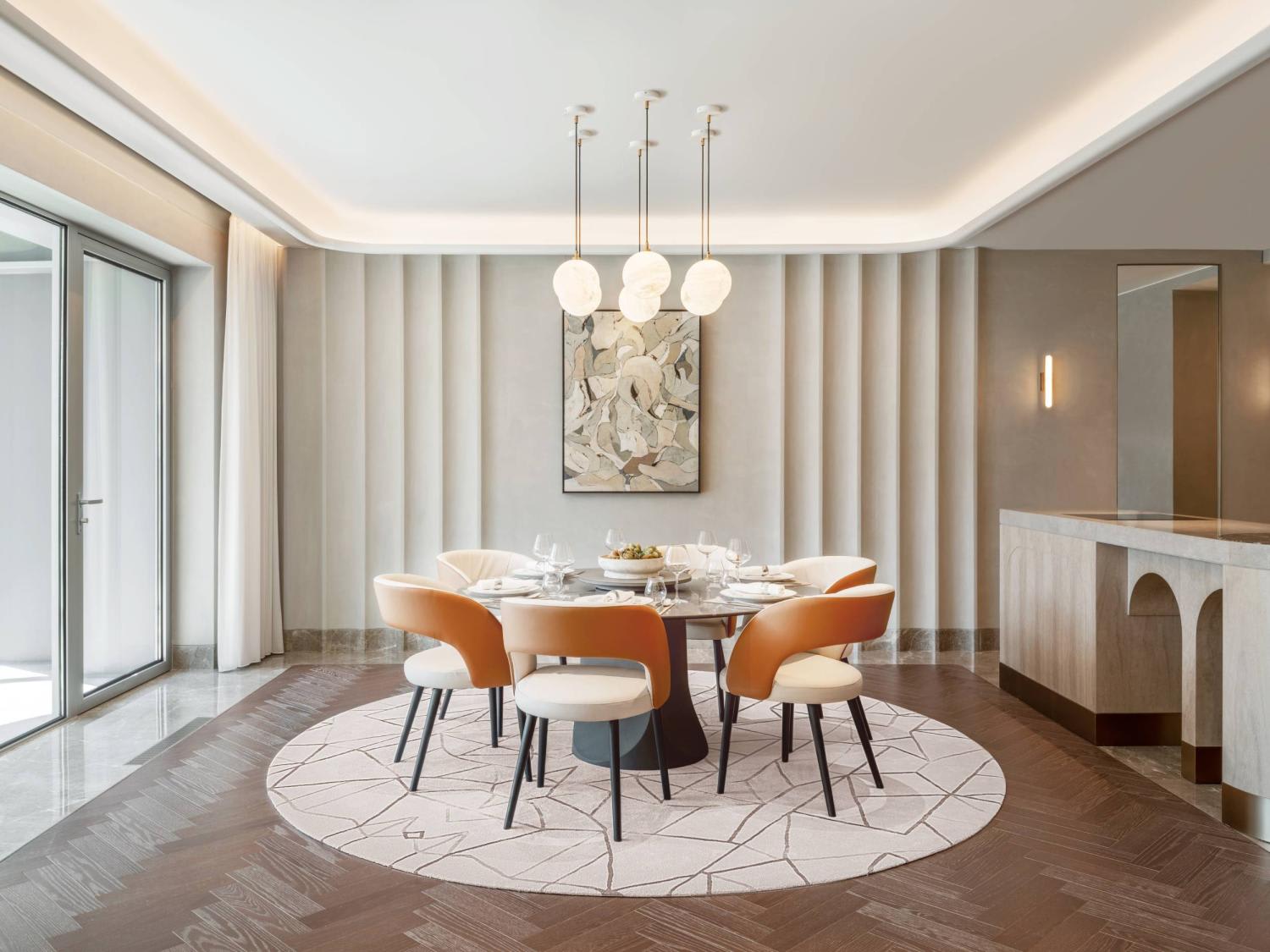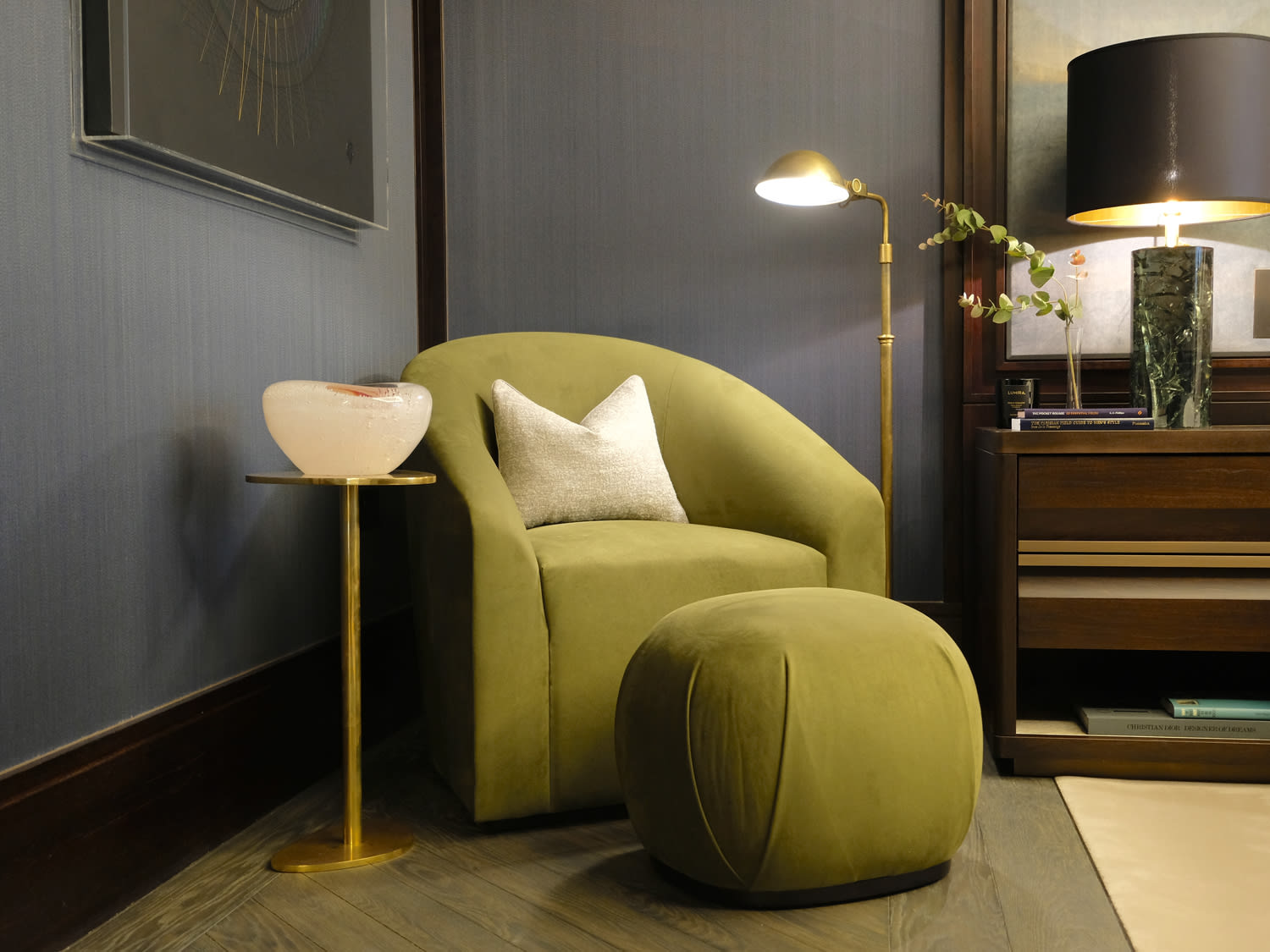 Our latest project, Peak View in China, celebrates the studio's culture and style with exquisite finishes, quality materials, shapes and form and joinery—with inspiration taken from classic cars, fashion and architecture. We draw from the artistic precision in these sectors and apply them in the home to raise the standard for developers and homeowners."
Related: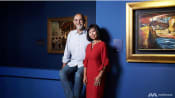 Old Chinatown and satay men: Why this couple collects nostalgic Singapore art
How a Singaporean couple turned their home into a Takashi Murakami art gallery