For the last decade, Colin Chen has been one of the driving forces for our local design scene. Chen, now 39, started The General Co in 2012 with the hope of advocating for local craft, helping talented craft tradespeople find work, and offering introductory workshops on craft and design to the public. I am willing to wager a fair number of young crafters today started their careers at a General Co workshop.
Prior to starting The General Co, Chen already had his own craft business, creating fabric sleeves for essential tech. Not satisfied with two businesses, he then entered the F&B sector with The Refinery in 2014. In 2020, fuelled by the idea of creating a new kind of sustainable home décor business, he started GRAMS.
As The General Co hits its 10th anniversary, I caught up with this entrepreneur, advocate and artisan to reflect on his journey.
WHAT ATTRACTS YOU TO HANDMADE GOODS?
To be very honest, I'm most often intrigued by the narrative behind the goods, the way they were made, the origin of the materials, the intent of the design, the techniques of construction, and the story of the person crafting them. All that gives a well-made good its purpose and its soul.
YOUR MOTHER WAS A CRAFTSPERSON HERSELF. HOW MUCH OF WHO SHE IS DO YOU THINK INFLUENCED YOUR OWN CAREER?
My mother definitely played an instrumental role in my life and personal journey. In her younger days, she had picked up traditional dressmaking skills from an old tailor and would eventually go on to become a home-based seamstress, taking on private projects and commissions for individuals and small companies. She made garments and uniforms, alongside other textile goods, for a living, earning minimal wages in the form of very modest sums despite her skills, just so as to provide a better living for my sister and I. Growing up, I would follow her around as she bought and selected fabrics and materials, and met suppliers and clients. I witnessed first-hand how traditional handicrafts were so undervalued in a world driven by the pursuit of higher efficiency via industrialisation and automation.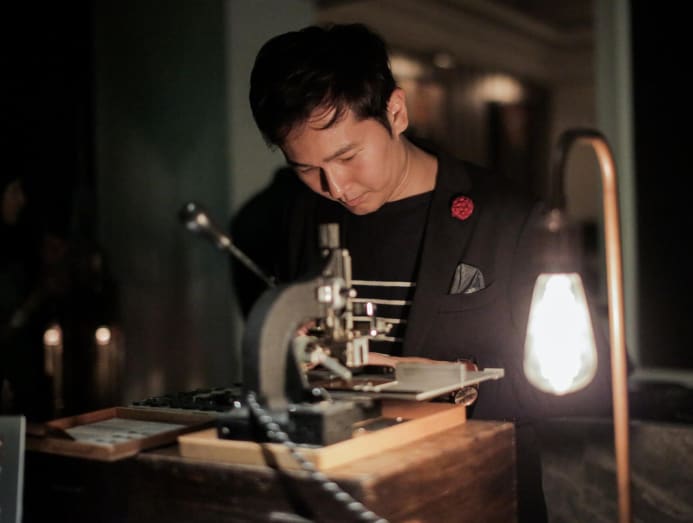 Bear in mind this was around the 1990s, back when the Government had been attracting international multinational corporations to set up shop in Singapore; hence there was a large push for the new generation to pick up professional qualifications that would guarantee employment in a corporate job. Creativity, entrepreneurship and the "skills-based economy" were hardly a thing. I feel a little sad to be honest, that so much work has gone unnoticed and under-appreciated in the world of handicraft trades. Craftspeople have long needed to have their stories told. They needed to be better represented. I believe that was how the initial seed was planted in me.
YOU ONLY WORKED A CORPORATE JOB FOR A VERY SHORT PERIOD AFTER GRADUATING BEFORE DECIDING DO YOUR OWN THING. WHAT GAVE YOU THE CONFIDENCE TO DO THAT?
Technically speaking, I started working at a fairly young age. I had stopped taking money from my parents since my National Service days. I would take on whatever part-time jobs I could find over breaks or holidays to earn pocket money. University bubble tea shop assistant, waiter, roadshow salesman – I did them all. In fact, I started my first online small business while I was still in university. Long story short, I created a handmade fabric sleeve label called Fabrix, selling iPod covers and then iBook and PowerBook bags. I sold them online, after learning HMTL, photography and Photoshop. Turns out having a mother with dressmaking skills can be really helpful. That was also the period that I got more hands-on with making things from scratch.
By the time I graduated, I'd already had an active side hustle. I was then presented with the real option to choose between getting a full-time job like everyone else and starting my own business. Guess what? I took on a job like everyone else did. But I resigned after just two months because I felt that I needed to take a leap of faith to do something that I really enjoyed. I don't think it was confidence, but rather it was an impulse. There was also really nothing to lose since I had nothing much to begin with.
WHERE DID YOU PICK UP YOUR CREATIVE SKILLS?
I was very fortunate because my mother had worked so hard to give my sister and I an early advantage – access to quality education, computers and the Internet. All of this was still very expensive back then. She did this in hope that the access would help us get better grades and land professional corporate jobs, of course. I was blessed to have a Teleview subscription and a dial-up Internet service, all of which gave me a window to the rest of the world and an opportunity to learn new skills.
I picked up technical skills like basic HTML programming, Photoshop and many others via the Internet, while my time spent with my mother while she worked influenced me a lot creatively. Through her, I developed strong interests in materials, textures, construction techniques and design thinking amongst many other quirks. It was through Fabrix that I also got to meet a lot of other young artists, illustrators and designers.
Related: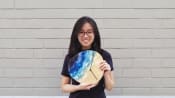 Creative Capital: The 19-year-old artist who captures the ocean in miniature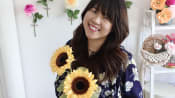 Creative Capital: The arts educator who left her job to make crepe paper flowers
Stubbornness also contributed a lot. I'm someone who questions the status quo a lot! 'Why?' and 'why not?' are my favourite questions and because of that I've always told myself to constantly explore alternative perspectives, often giving rise to creative outcomes.
DO YOU THINK OF YOURSELF MORE OF AN ENTREPRENEUR OR A CREATIVE?
In a perfect world, I would love to be a creative craftsman or artisan, but in reality I've met so many other amazing creatives that are underrepresented. That got me thinking that I could be a better bridge for them to converge the creative and the business sides of things since I enjoyed both parts equally. Hence, I would think I'm more of an entrepreneur who happens to be a little more creative than usual.
YOU HAVE QUITE A FEW BUSINESSES. HOW DO YOU SPLIT YOUR TIME AND ATTENTION BETWEEN THEM?
I often ask myself that question! In my 20s, the simple solution would be to cut down on sleep and work more hours into the night so that I could accomplish more than the average person. After a while and when age started to catch up with me, I figured it was probably better to learn the art of prioritisation and delegation. While I've worked alone for a large part of my early entrepreneurship journey, it became clearly evident that I would have to build teams and rely on my other peeps and partners to manage multiple businesses.
The truth is there is usually some form of seasonal nature to different businesses, of which I would allocate time to work on each of them based on their relative importance. I have a bad habit of what many would call a shifting focus, so I get distracted by ideas and thoughts for the different businesses, but I've learnt to control that better over the years and in a warped way, use that to my advantage to tackle problems and issues more creatively.
HOW BADLY DID THE PANDEMIC AFFECT YOUR BUSINESSES?
The pandemic literally put a stop to several of my businesses, so it definitely took me by surprise. And the reality is, not every business can be digitised seamlessly and that is even more apparent in the world of crafts, where the human touch plays a huge role. The positive way I see it was that it allowed for a reset. It allowed me more time to rework business models, and go back to the drawing boards to find that new intersection between my love for crafts, business and hospitality.
YOU LAUNCHED GRAMS A FEW YEARS AGO. WHAT WAS YOUR INSPIRATION FOR THE BRAND?
Indeed, GRAMS has always been a passion project of mine that manifested while running The General Co and Fabrix. From first-hand experience, I have seen how excess materials and wastage is a real-life problem, even for small businesses. That is why the concept of a circular economy is so appealing to me.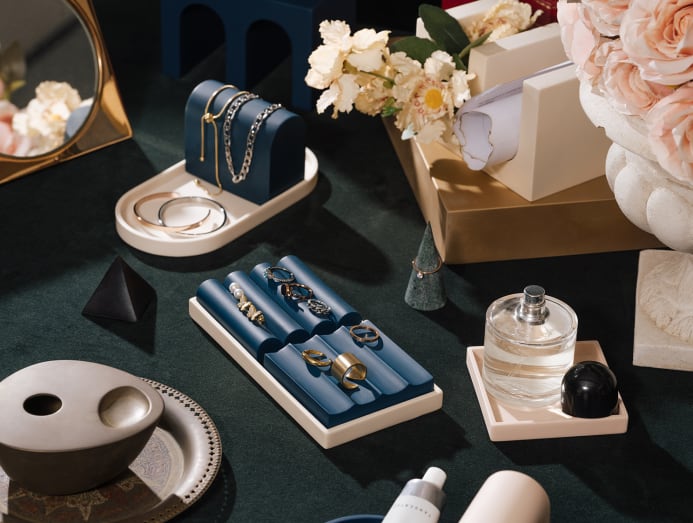 I started GRAMS back in 2020 in order to explore more creative uses for our excess, but with high quality materials. I wanted to create beautiful everyday objects that challenged the traditional life cycle of a product, which is to buy, consume and throw away. Instead, the unique model of GRAMS is in the circular product loop that we have embraced. In essence, we can take in old GRAMS pieces that might have been accidentally broken and repair them. Or let's say a customer has a change of heart and would like to discard what they purchased. We could clean the pieces up and recycle the parts for future collections. This way we unlock the objects' inherent "value", which can be transferred into new forms while minimising wastage and problems of overflowing landfills with constantly discarded goods. Our mantra is: "Let's change the world a couple of GRAMS at a time."
DO YOU FEEL THE SUSTAINABILITY MESSAGE RESONATES WITH TODAY'S CONSUMERS?
Sustainability is undoubtedly one of the most bastardised words ever. It's right up there with "crafted"! It's like you almost need to include that word nowadays just to prove that you are progressive as a brand or organisation. But, without a doubt, the average consumer today is a lot more sensitive to sustainable practices so rightfully everyone wants to jump on that bandwagon to "do the right thing".
DO YOU FEEL THAT CERTAIN AUDIENCES OR GENERATIONS ARE MAKING MORE CONSCIOUS CHOICES TO BE MORE ETHICAL OR SUSTAINABLE? AND HOW DO RETAILERS NEED TO MEET EXPECTATIONS?
I mean how funny is it that the simple water bottle, which was invented eons ago, can suddenly be rebranded as a product that promotes sustainability because it promotes less plastic cup use? While I think it does help cut down single-use plastic cup consumption, I also do think that there is a whole lot of marketing and bullshit out there right now. Consumers need to be more discerning on which sustainable companies are truly making an impact. And don't get me wrong, there are truly impactful companies out there.
I'm also not afraid to admit that even GRAMS at this point is still just a passion project aimed at driving education and awareness around sustainability options and practices, but in reality, the amount of waste that we process and recycle is too small to have any notable impact on the environment.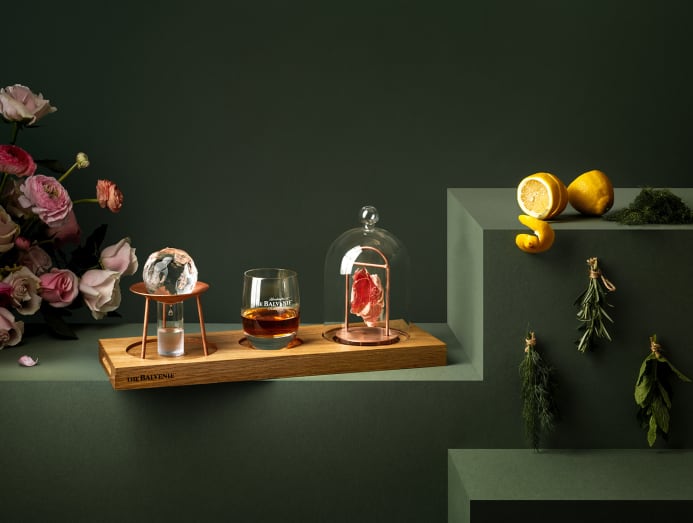 Having said that, education and information are very powerful tools that might actually lead to larger impact in the future. For retailers, I think it's great to support sustainable practices but don't go out of the way to do it for the sake of getting included.
YOU'VE BEEN A DRIVING FORCE FOR INSPIRING CRAFT AND CREATIVE TALENT THROUGH THE GENERAL CO FOR ALMOST A DECADE NOW. HOW DO YOU THINK OUR LOCAL CREATIVE AND DESIGN SCENE HAS CHANGED IN THE LAST 10 YEARS?
Thank you for reminding me of my age… ha ha. I think compared to when I first started getting involved in the local creative and design scene, back when clients and customers would roll their eyes when I told them about locally handmade goods and Singapore-based tradesmen, the scene right now couldn't be better.
For such a small country, it's amazing to see the amount of talent and craftsmanship that has built up over the past decade. Today, we see internationally recognised brands coming out of Singapore, local artisans and designers being engaged by celebrities and companies across the world, and now with the onslaught of blockchain technology and NFTs, I think the local scene could explode even more.
WHAT ELSE ARE YOU WORKING ON RIGHT NOW THAT YOU CAN SHARE?
Over the pandemic, I took some time to reorganise the F&B business, bring it online and streamline it, especially so because of the lock downs and no-dine-in restrictions that were detrimental for the industry as a whole. But the real impetus for that decision was my responsibility to take care of my team whose livelihoods depend on the businesses. Thankfully, we managed to ride through the toughest parts of the crisis as a family and ever since we have been exploring ways to gradually expand the business to bring growth opportunities to our core team. At the end of last year, we opened a new spot called Hello Arigato along Upper Thomson and the neighbourhood has been very kind to us. Currently I'm working a new outlet that will be open really soon in March so please watch this space!
WHO AND WHAT INSPIRES YOU?
I think I'm inspired by numerous icons I've read about in books or online: Stephen Hawking for his genius, Warren Buffet for his discipline, Walt Disney for his creativity, Andy Warhol for his artistic expression and Steve Jobs for his tenacity. I still continue to be inspired everyday by other amazing entrepreneurs that I read about. I think a part of every entrepreneur or creator yearns for greatness but in reality only a few will eventually get there. So the next best thing that I would like to try to accomplish is to add value and create a net-positive effect on the people around me and hopefully they will pay it forward and improve the lives of many others around them.