Stephanie Colhag Yeo's Swedish mother and Chinese Singaporean father, both entrepreneurs, have clearly influenced this 31-year-old go-getter to follow her heart. At age 26, Yeo started her athleisure wear company Outfyt.
But it was her Swedish side that she credits for inspiring her to completely rethink her business, transforming her supply chain and her products entirely.
Today, Outfyt may just be the most sustainable athleisure products you can find in Singapore. Yeo's togs are made from nylon waste, such as fishing nets recovered from the ocean.
And the clothes definitely have a Scandinavian aesthetic: Clean, monochromatic and bereft of patterns, images or highly visible logos – perfect for the young, conscious consumer who wants to be stylish without being loud.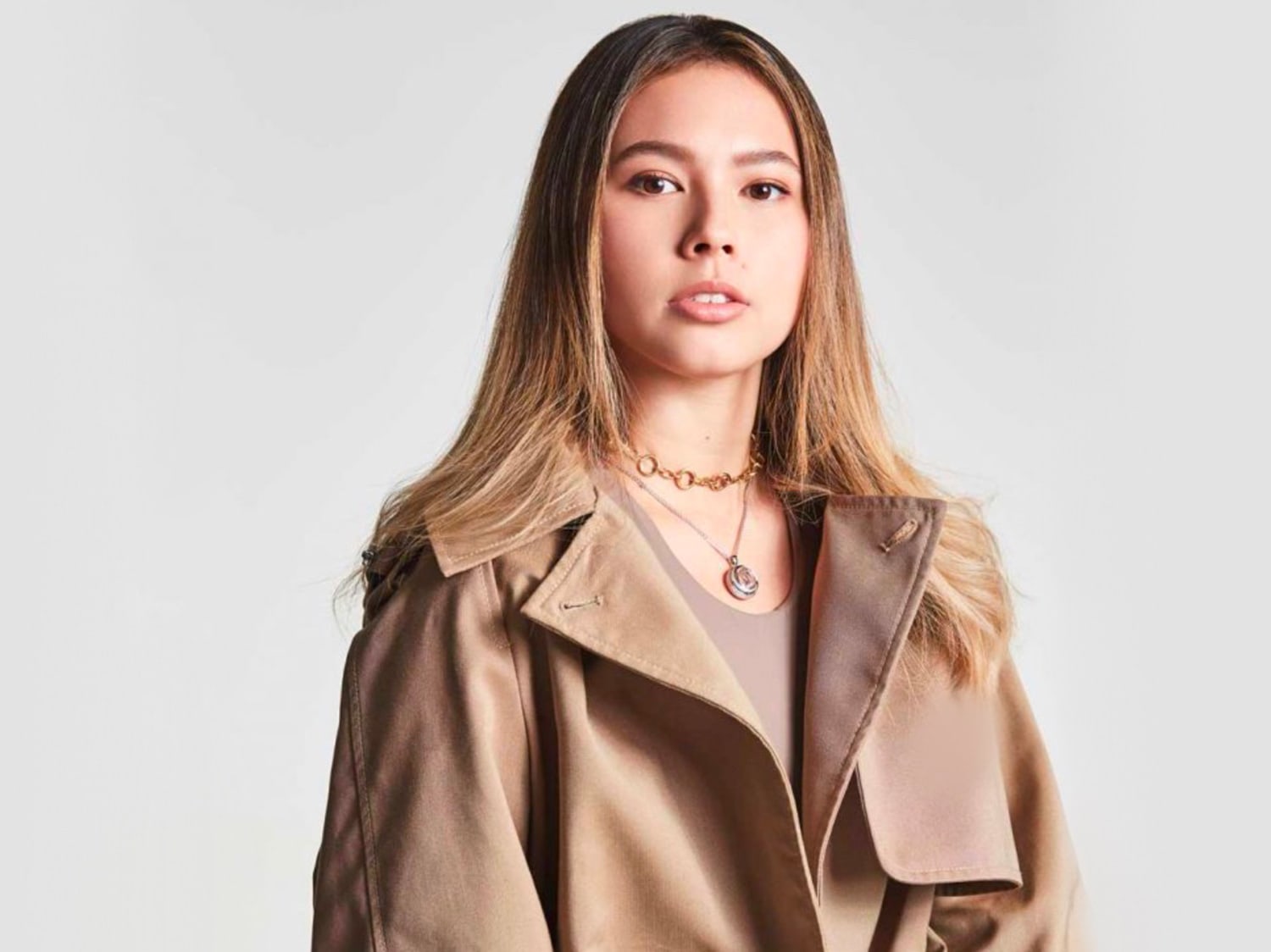 GROWING UP, WERE YOU DRAWN TO EITHER DESIGN OR BUSINESS?
I was definitely drawn to both. I think it's probably because my parents had a design consultancy and business. There was always business talk at the dinner table growing up. I definitely grew up always wanting to do my own thing and be my own boss.
WHAT WERE YOU DOING PROFESSIONALLY BEFORE YOU STARTED OUTFYT?
Before I started my own company in 2017, I was working in design research and was involved in an F&B start-up.
WHAT WAS THE INSPIRATION FOR STARTING THE BUSINESS?
I'm the kind of person who gets motivated to work out when I look and feel good in a nice set of activewear. Before I started Outfyt, I was searching for stylish activewear designs and at that time, it was quite hard. The brands that I did like were extremely pricey.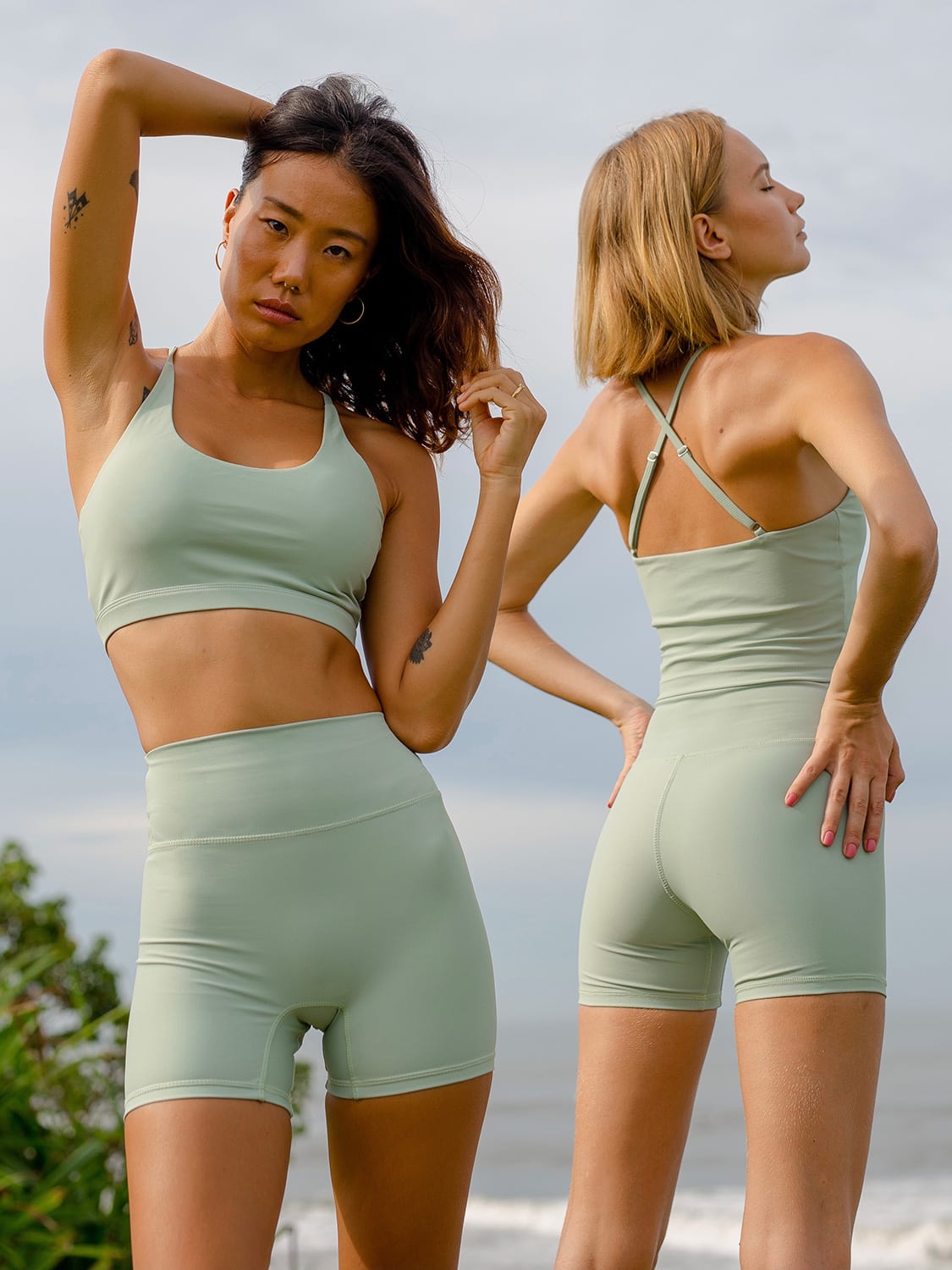 HOW LONG DID IT TAKE YOU TO GO FROM IDEA TO HAVING SOMETHING READY TO SELL?
It took about a year to get everything done. It was challenging but extremely fun to create something from scratch.
WAS IT EASIER OR MORE DIFFICULT THAN YOU ANTICIPATED?
I definitely didn't think it would be easy to start a business and there were some unexpected hurdles along the way. But part of running your own business is having to adapt to new situations and circumstances.
Related:
The former ad agency owner and creative director who's now a food influencer
YOU WERE STILL WORKING WHEN YOU LAUNCHED OUTFYT. WHAT GAVE YOU THE CONFIDENCE TO MAKE THIS YOUR FULL-TIME BUSINESS?
It was both the support of my family and friends as well as seeing that people were loving and purchasing my designs.
A YEAR AFTER YOU LAUNCHED THE BRAND, YOU CHANGED THE WAY YOU DID BUSINESS. WHAT HAPPENED? WHAT MADE YOU MAKE SUCH A BIG DECISION?
For each order or purchase, I would pack the items in an Outfyt laundry bag and part of the process of doing so would mean removing the single-use plastic packaging that the item in came from the factory.
All these single-use plastics amounted to a giant pile that I would then have to get rid of. That made me rethink everything and dig deep into all aspects of my supply chain. That was the beginning of Outfyt's sustainability journey.
Even though it meant restarting the whole company and changing everything from the supply chain to the design and fabrics, I felt like it had to be done.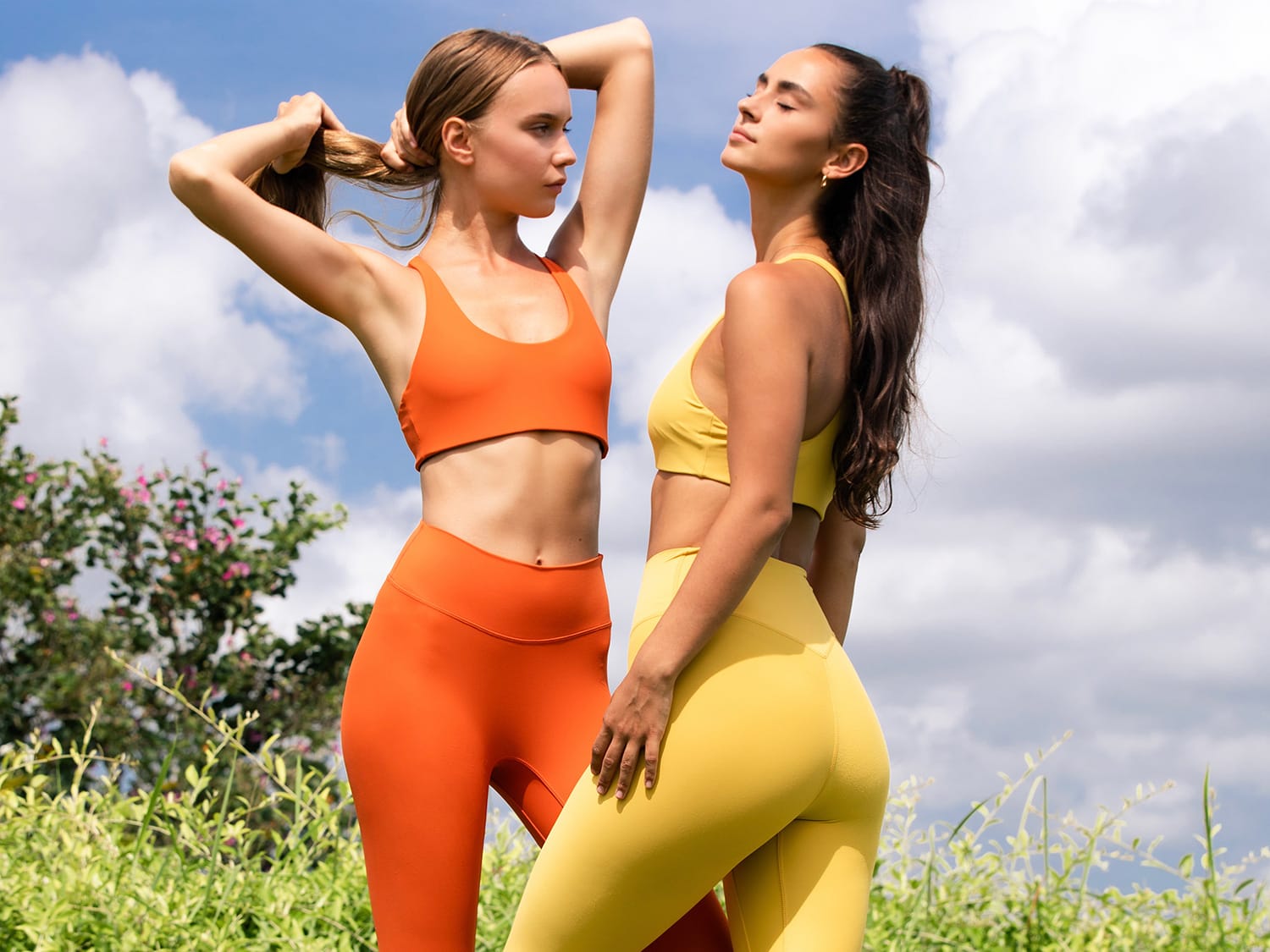 TELL US ABOUT HOW OUTFYT IS NOW A TRULY SUSTAINABLE BRAND?
All of our fabrics are made of nylon waste from fishing nets recovered from the ocean and aquaculture, fabric scraps from mills as well as carpets destined for the landfill. These are high-end technical fabrics which we source from Italy that are made to last long, endure tough workouts and keep their shape wash after wash.
The fabrics have two certifications: Standard 100 by OEKO TEX and Global Recycle Standard.
Besides the fact that Outfyt uses certified sustainable fabrics, we also design for sustainability. This means that the majority of our designs are aimed to be worn in and out of the gym without looking like you are wearing activewear. This is the reason we don't use loud prints or have visible logos.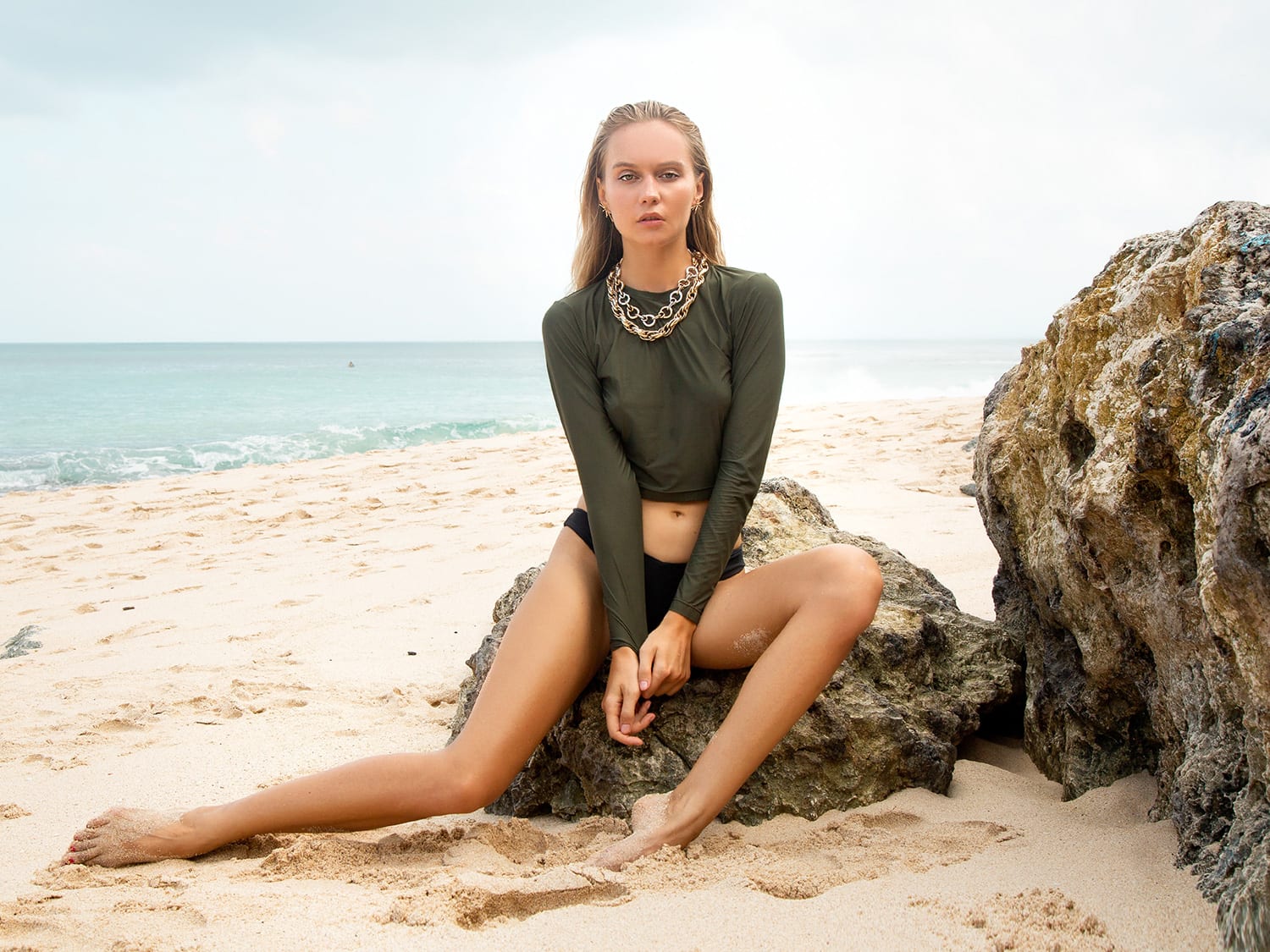 We work directly with ethical manufacturers, who offer their staff fair wages and ensure proper living conditions. On top of that, we are able to produce in small quantities because a sustainable brand is not only about the sustainable fabrics; producing in small batches allows us to increase quality, and eliminate excess production and waste.
We try our best to look at all aspects of sustainability, even the parts that our customer does not see.
Related:
The Singaporean artist who broke 4 Guinness World Records and created 2 of the cutest stars on Giphy
HOW DIFFICULT WAS IT TO REWORK YOUR PRODUCTION PROCESS?
It was quite challenging considering we had to look for manufacturers that were not only passionate about sustainability but also ethical in their overall approach.
After finding manufacturers that ticked those boxes, we had to make sure that they were able to produce with precision and quality. I personally visited many factories before deciding on which ones to work with.
WHAT ASPECTS OF THE BUSINESS ARE YOU MOST INVOLVED WITH AND WHICH DO YOU LOVE THE MOST AND THE LEAST?
I'm involved in every aspect of the business but what I enjoy the most is the design process. Creating a design from scratch and seeing it come to life is incredibly satisfying – even better when I get feedback from customers that they love it! What I like the least would probably be administrative work.
WHAT DOES BEING SUSTAINABLE MEAN TO YOU?
To me, sustainability is about being kind to nature and taking care of the environment. It is about constantly educating and updating myself to make better choices and decisions in my personal life and for my business.
The sustainable choice may not always be the easiest, most convenient or cheapest option but when something is important to you, you make it work.
TELL US MORE ABOUT YOUR SECOND LIFE PROGRAMME
Our Second Life programme is great because customers can trade in their Outfyt garments and get discounts on new products. This is perfect for those who find that their pieces are now either too loose or too tight, or that they now prefer a different colour or design.
In retail, it is also inevitable that you will have pieces that you can't sell, such as model samples or items with minor manufacturing defects. Instead of rejecting these pieces and condemning them to landfills, we sell them at a discount under the Second Life programme, along with the model samples and trade-in items.
The proceeds go to Healthy Seas. Many customers have purchased our products from the Second Life programme, and we are so happy to see such overwhelming support.
Related:
The General Co's Colin Chen on creativity, sustainability and serial entrepreneurship
AND TELL US ABOUT HEALTHY SEAS
They are a non-profit organisation that has one main mission: Clean the seas of marine litter, mainly derelict fishing nets that are responsible for the needless death of marine animals. Our donations go towards cleaning the seas, saving marine wildlife, preventing future pollution and recycling resources.
This cause is close to our hearts as the rescued fishing nets are then brought into the ECONYL regeneration system, where they are transformed into the new, high-quality yarn that we use for our collections.
THERE ARE SO MANY ATHLEISURE BRANDS OUT THERE. HOW DO YOU MAKE SURE PEOPLE CAN FIND YOU?
We rely mostly on word of mouth. But people can also find us while strolling through Haji Lane. We're located at 35 Haji Lane.
WHO OR WHAT INSPIRE YOU?
I get inspired by trying new things. For example, I've recently gotten back into golf which inspired me to create a collection that can be worn both on and off the course.
I've also started training for a marathon and have been thinking about designing running gear as well. I personally feel it's much easier to design and do a good job when you know what the pain points are.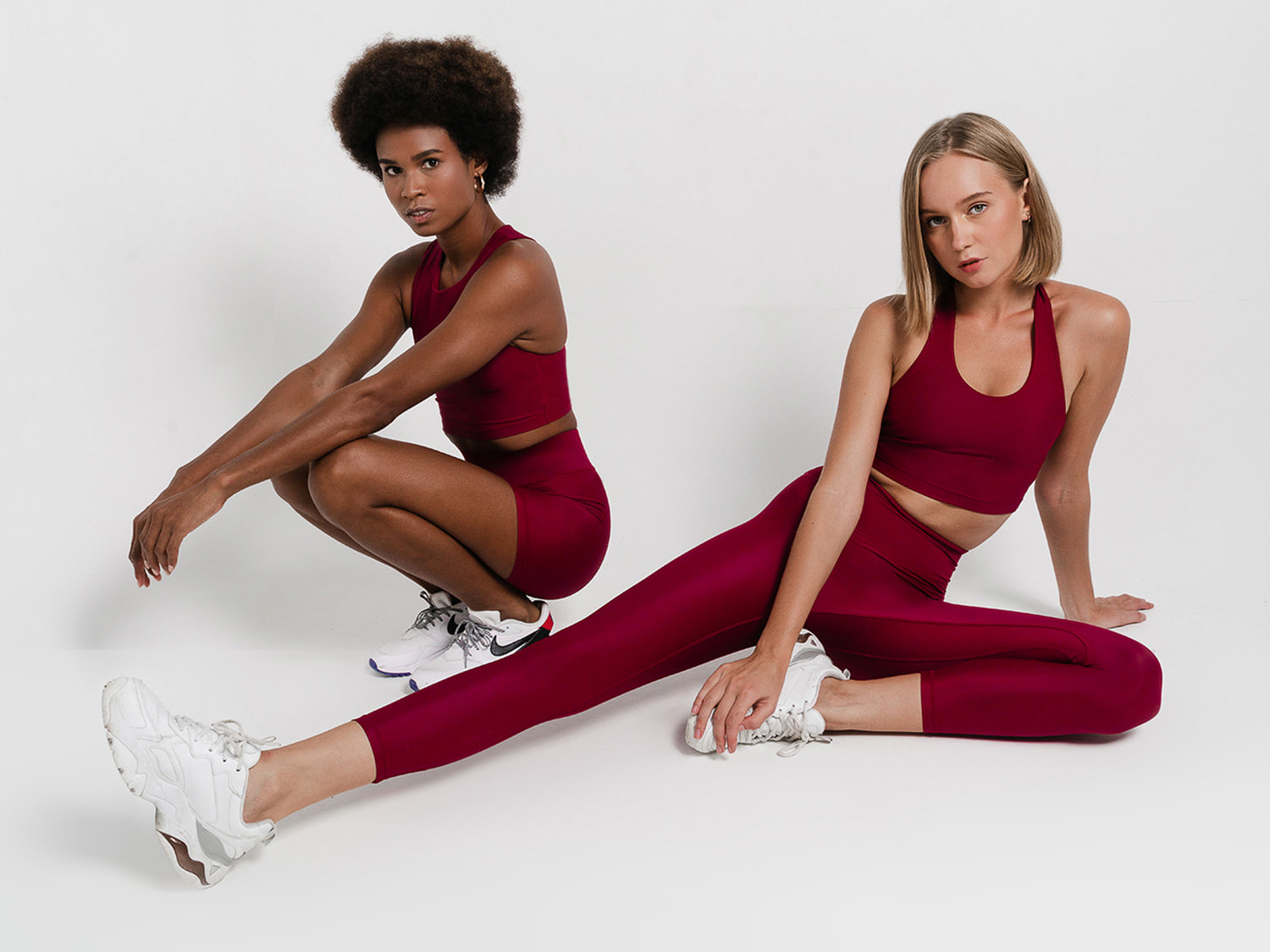 WHAT HAS BEEN THE BEST AND TOUGHEST THINGS THAT HAVE HAPPENED TO YOU BECAUSE OF OUTFYT SO FAR?
I've had the pleasure of meeting so many amazing women. Not only our customers but also other female entrepreneurs.
There are quite a few tough moments, but I guess the toughest right now would be having to compete with fast-fashion brands and other brands that have lower production costs.
WHAT IS THE PLAN FOR OUTFYT? WHAT'S THE BIG VISION?
The plan is to continue on our sustainability journey. I would love to be able to operate based on a made-to-order model in the future, producing only what people want and need. That would be amazing. Other plans include expanding beyond activewear.
ANY REALLY EXCITING LAUNCHES FOR 2022 YOU CAN SHARE?
We've just launched a new collection featuring a new fabric that uses post-consumer recycled PET bottles. Another upcoming launch, which we are really excited about, is our first golf capsule collection. Keep a look out for that.