In a small alley in Bangkok's Chinatown is a historical 120-year-old building that could have been easily overlooked if not for Pichaya "Pam" Utharntharm, one of Thailand's most recognised chefs.
Four generations of Pam's family had lives and practiced traditional Chinese medicine in the building, which she transformed into fine dining venue Potong in 2021.
"I want to show the world that in this small alley in Chinatown, Bangkok, there is this over 100-year-old building. I turned it into the restaurant of my dreams because it's my ancestors' legacy. I want to show that through food, there are so many memories in the building that I want to bring back to life again," shared Pam, 28.
Related:
Meet Thailand's first female cheesemaker producing artisanal goat's cheese
The progressive Thai-Chinese restaurant has five levels. The first houses Sinobar while the second is the main dining room where medicine used to be made. On the third is what Pam coins "the Eight Tigers room" and a fermentation space, and the fourth floor will have a stylish drinks hangout called the Opium Bar. The topmost floor is the roof from which diners can have a panoramic view of the Chinatown neighbourhood.
One of the special gourmet experiences Pam created is an edible trip around Chinatown through a spread of desserts that is served with a map of Yaowarat, the main artery of the district. The platter includes chestnuts and sesame balls that inform the shops that have existed there for a long time.
"It represents the whole theme and intention of our restaurant, to create memories with the lights and with the desserts. It's going to stick in your memory until you go home, go to bed and dream about it," she said.
Related:
In Bangkok, the ambitious chefs reinventing Thai food for eager diners
In a shophouse in Bangkok's Chinatown, chef Pichaya "Pam" Utharntharm transformed her family's former TCM shop into a progressive restaurant serving Thai-Chinese food.
Pam also serves a 20-course menu that highlights local and seasonal produce. The dishes are inspired by personal memories, such as a homely Thai-Chinese corn soup, and they are often developed closely with Potong's executive chef Ricardo Nunes.
Nunes shared: "We consider ourselves a Thai-Chinese restaurant, but we're not necessarily cooking Thai-Chinese food. Rather, we go through the repertoire of ingredients used by both cuisines and transform them into something amazing."
Pam enjoys exploring produce like seafood and often visits farms to look for the freshest ingredients. She believes that every ingredient must contribute to a dish and not included just for decorative purposes. For example, she uses sea grapes in a prawn dish as she loves the seaweed's juxtaposing sweetness and saltiness as well as its texture. She said: "It adds a whole new complexity and a whole new mouth feel; the taste is also extraordinary."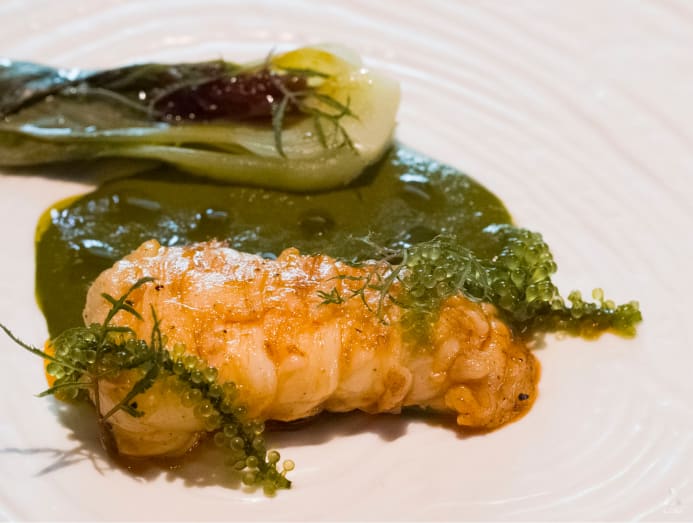 Related: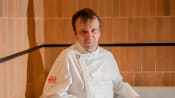 'I've crossed over to the Dark Side': David Thompson on his new Bangkok venture
It was Pam's mother who encouraged her to pursue her passion. Pam first studied communication arts at Chulalongkorn University before switching to the culinary arts at the Culinary Institute of America in New York.
"She loves cooking. She's the greatest chef to me and she didn't have the chance to go to culinary school back then. It feels like my mum's dream came true through me. It's like I'm the one who pursued it for her," said Pam.
Upon graduation from the Institute, she worked at Michelin-starred Jean-Georges in New York. It was here that she learnt to approach ingredients in a completely different way from their usual usage. Pam said: "I learnt that any ingredient can be combined if you understand them and make your own interpretation. In my mind, there are endless ways to create any dish."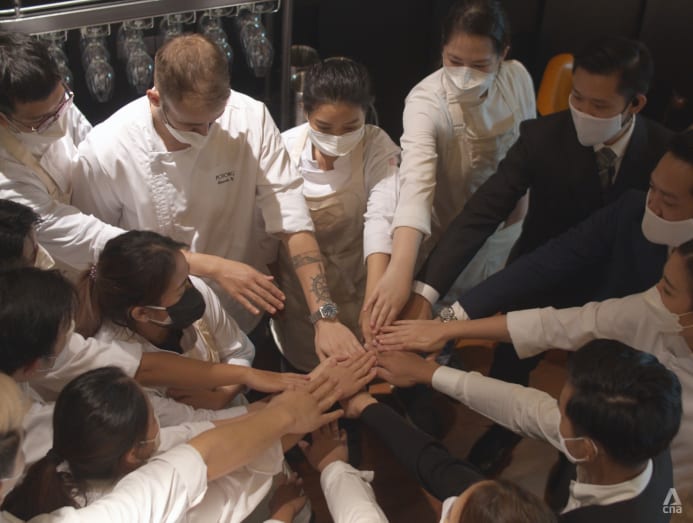 Related: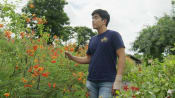 A former investment banker who became chef of a Michelin-starred restaurant
After five years of being overseas, Pam returned to Thailand. She first opened private dining concept The Table, serving a blend of French, American and Asian cuisine in 2015, then American barbecue restaurant Smoked in 2019, before launching Potong.
Her husband Tor Boonpiti is her business partner, and he manages their F&B group The X Project. When they had their first child, Pam felt that her attitude towards food and life changed to focus more on the legacy she would leave for her daughter. She started to think more about translating a nostalgic feeling into fine dining.
She said: "Even though you might come here to dine as two people, when you have that course, the family meal, it should remind you of your grandparents, your parents, having dinner in a big family.
"We have to end the meal with something that brings them back to authenticity, to the feeling of homeliness and being fulfilled."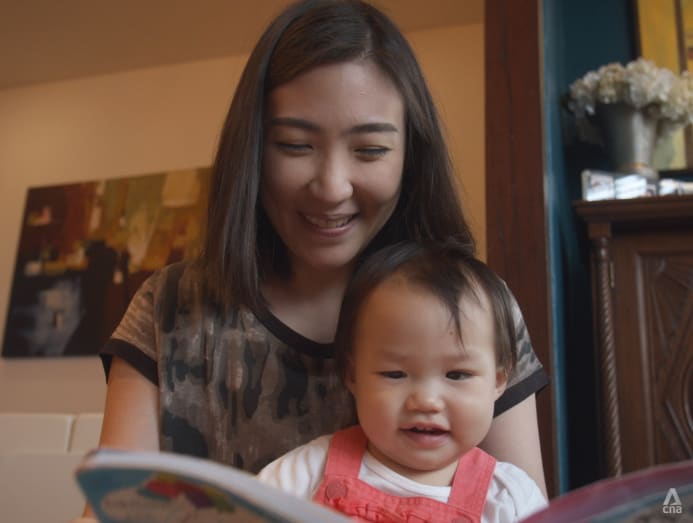 Adapted from the series Remarkable Living (Season 4). Watch full episodes on CNA, every Sunday at 8.30pm.
Related: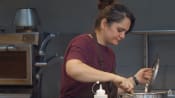 In Bangkok, the first female Indian chef to receive a Michelin star