Tim Allen was the voice of Buzz Lightyear in the original Toy Story films, the first of which ran in 1995. So what does he think of the recently released origin story, Lightyear, which saw the beloved character voiced by actor Chris Evans instead? 
In an interview with entertainment news channel Extra, the 69-year-old actor said that the new film had no connection to the character he voiced. 
Noting that "some fans are very upset" that he didn't return to the role, Allen said: "Yeah, the short answer is I've stayed out of (the film) because it has nothing to do (with the Buzz Lightyear that I played)."
He shared further that he and the "brass that did the first four (Toy Story) movies" – presumably referring to John Lasseter, the previous Chief Creative Officer for Pixar Animation Studios and Walt Disney Studios – had talked about the idea of such a film "many years ago", which Allen thought would make "a fun movie". 
However, he added, the team that worked on this recent animated film is "a whole new team that really had nothing to do with the first movies".
"And really, it's (Tom) Hanks and I. There's really no Toy Story's Buzz without Woody (voiced by Hanks). (The new film's) a wonderful story, it just doesn't seem to have any connection to the toy. And that's a little, I don't know. I just wish there was a better connection to it."
Related: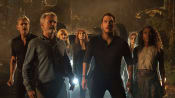 Jurassic World stays No 1 at US box office, Pixar's Lightyear underwhelms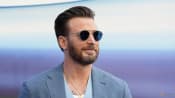 Lightyear star Chris Evans calls out critics of on-screen representation