Maldivian travel presents an interesting conundrum to resort developers and travellers alike. On one hand, the Indian ocean and its many islands are so consistently breathtaking thanks to transparent waters, lively dive spots and blindingly white sands that they all but guarantee an idyllic getaway. A trip to the Maldives, especially one's first, isn't just a beach holiday. It's the beach holiday. Until you head to the next resort and realise that they all share the same natural blessings. Even paradise can get a little predictable if you visit enough times.
So travellers look instead to development novelty in the form of activities, facilities and design. Soneva Jani has slides attached to the second floor of their immense water villas. The Hurawali has an underwater restaurant. The Conrad Maldives Rangali Island's wine cellar is stocked with some 18,000 bottles spread across 800 labels. But Patina takes a subtler tack. When you visit the one-year-old property, it's like coming home.
It was a deliberate choice to use residential architect Marcio Kogan to design the resort, because the Patina's villas carry his signature style: Wide and low, boxy abodes designed to capture sweeping vistas — no charming thatched roofs here. The resort's Flow spa, situated at the centre of the island so as to be protected from the chaos of the ocean's waves, feature treatment rooms that look like little brutalist bunkers.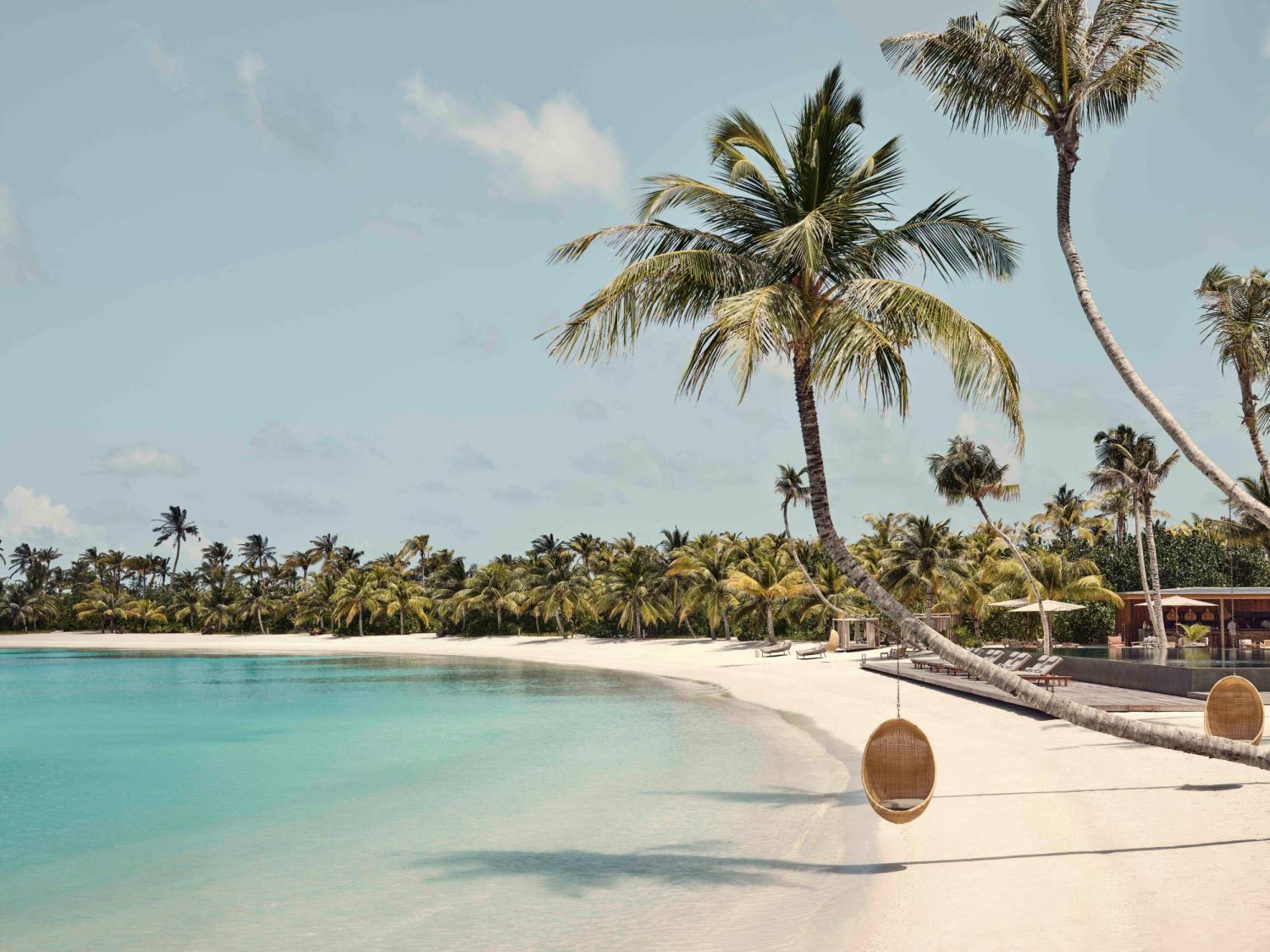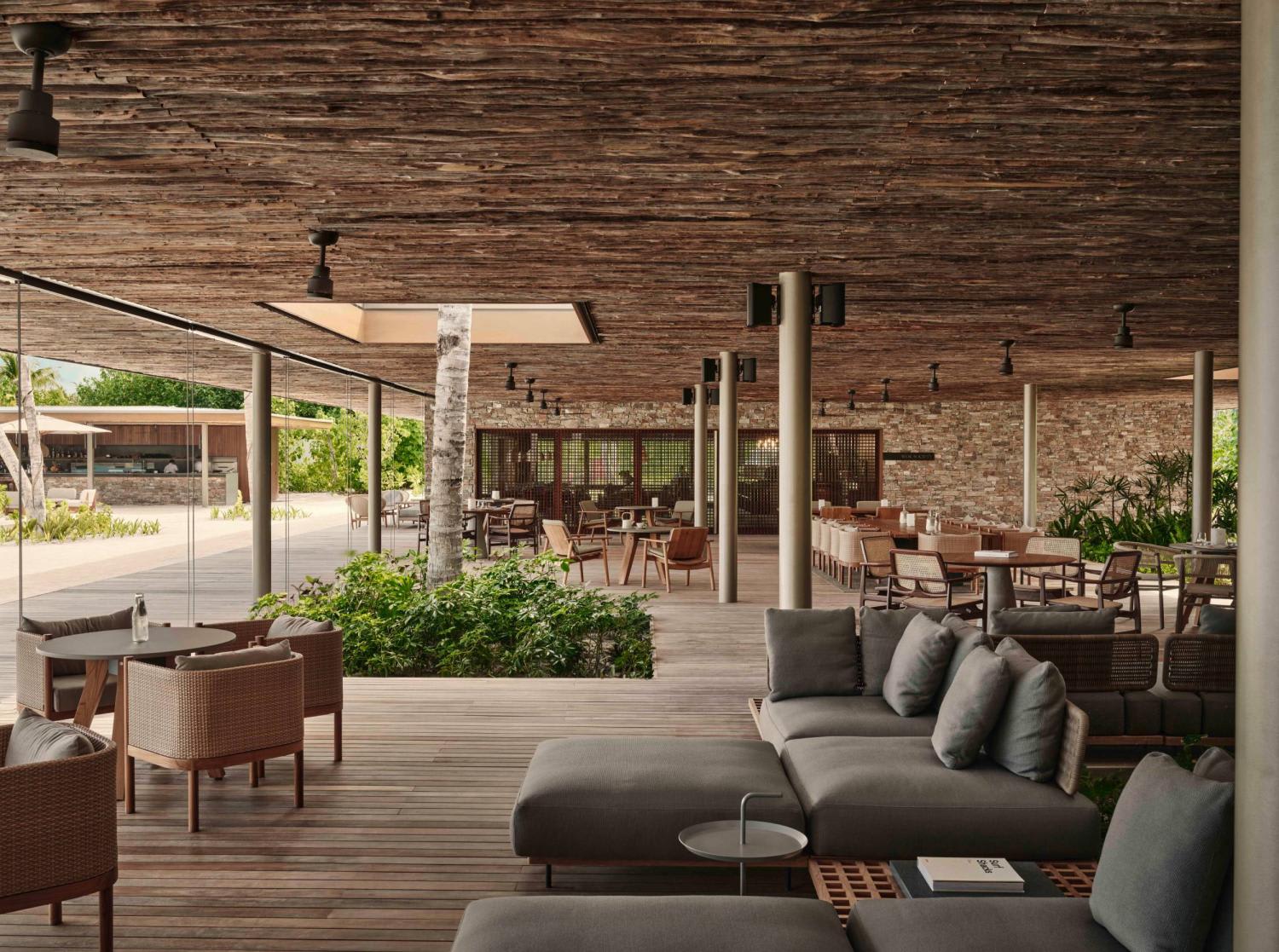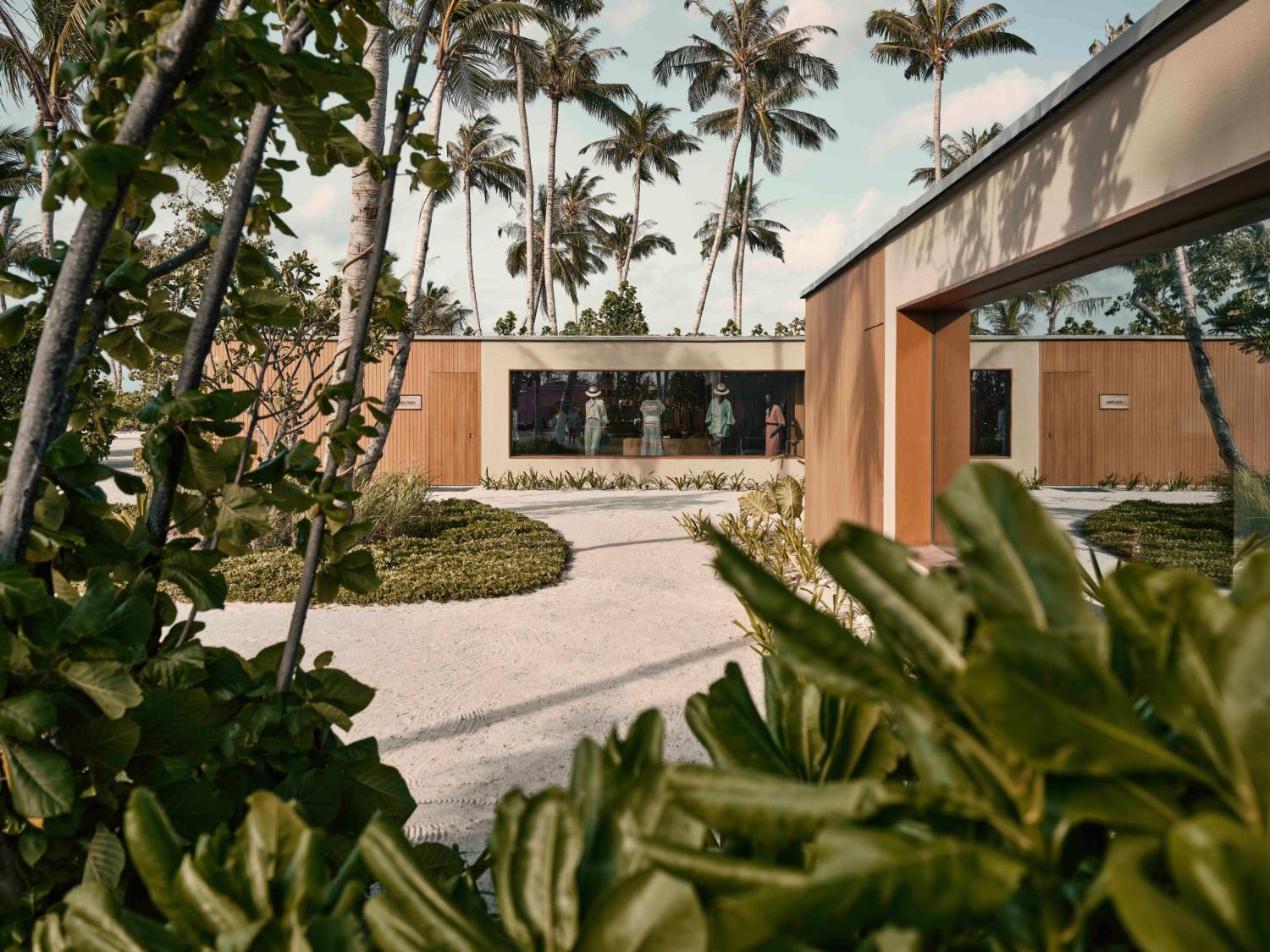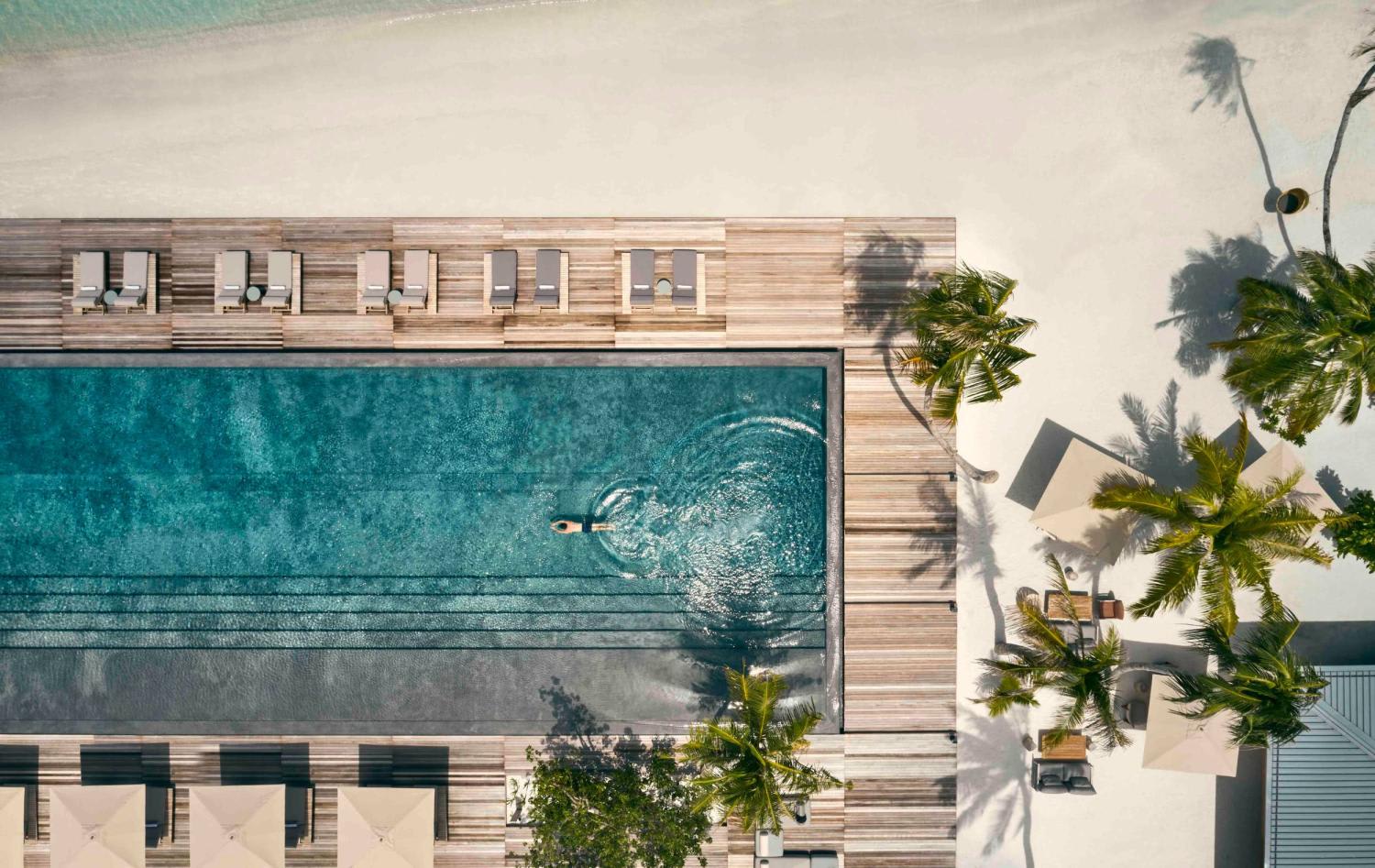 The rooms also don't pander to the typical resort colour schemes of white, beige and 500 different shades of aqua, instead opting for dark, stony hues to match the sheets, which are, audaciously, not hotel-white. In essence, the idea was to have every beach and water villa look like you airlifted your own pool house or guest house and dropped it in the middle of the Indian ocean.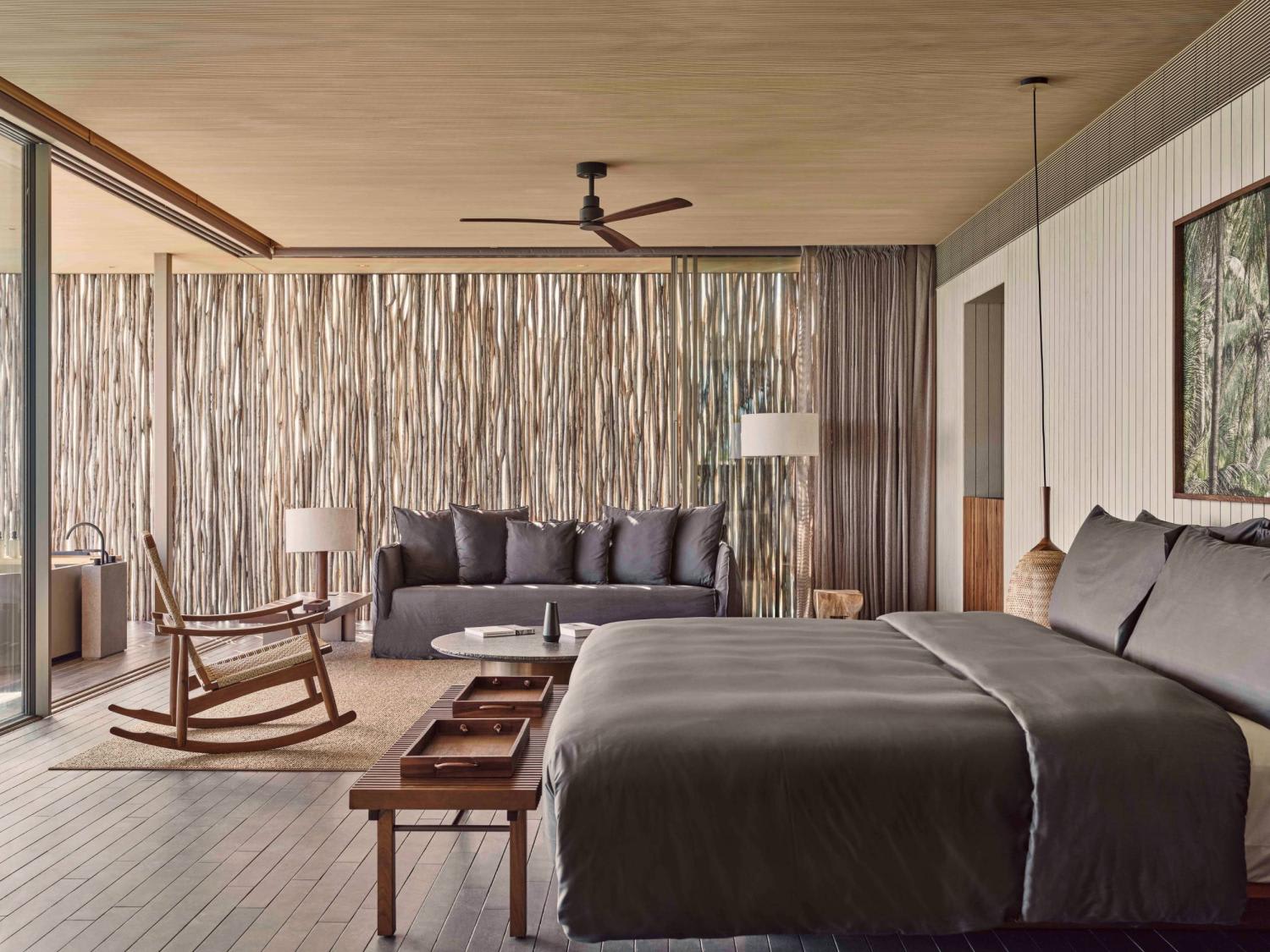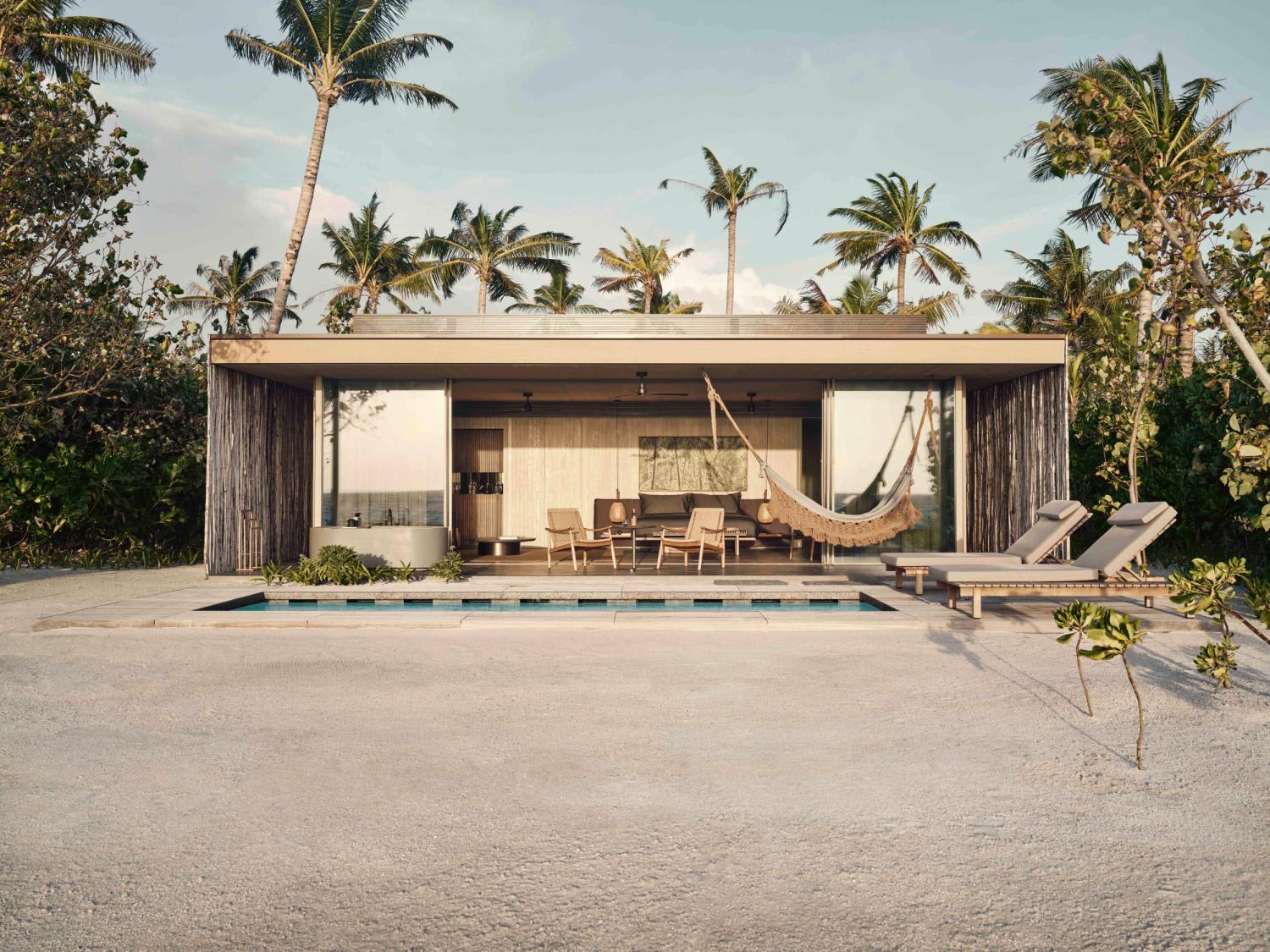 Related:
The Ned NoMad, a members-only club and hotel, is now open in New York
Located just 45 minutes away from Velena International Airport by luxury speedboat, Patina is built upon one of four man-made islands that make up the Fari Islands in the North Male Atoll. Evan Kwee, scion and head of design and hospitality of his family's Pontiac Land Group, spent seven years looking for the perfect island to set up the group's first Maldivian property. "But they were too far away, too big, too small, too ugly, or too expensive," he admitted. Fortuitously, the owner of the nearby Helengeli island offered to sell the Kwees an entire lagoon, which was when Evan decided that if they couldn't find the perfect island, they would just build their own.
Three of those islands are dedicated to resorts, which comprise Patina, The Ritz-Carlton and the upcoming Capella, while the fourth is reserved for staff lodging. "My dad and uncles told me I was crazy because building a campus for our staff would cost as much as building a hotel," said Kwee. But he insisted it would pay dividends in the long term. "You can always spend more and get better designers and build bigger hotels, but our secret sauce will be our people." Investing in staff welfare would mean lessening the disheartening turnover of the Maldivian hospitality industry, and result in a happier work culture. Already, the staff have been getting positive mentions on Patina's TripAdvisor reviews.
"The very first time I went to the Maldives, I wanted that Robinson Crusoe experience, where after you get off the boat they take your shoes away and you stay in a room that looks like a rickety shack," he quipped. "But that was the Maldives of 15 to 20 years ago. Now people want something newer, more progressive, and with more variety. They don't just want to sit on a beach all day long reading a book or eat at the same three or four restaurants a week."
Related:
Finding inner peace in Vietnam's Nui Chua National Park and Amanoi resort
Having three whole islands to play with enables this versatility Kwee is envisioning. Guests from the sister properties are free to move around the islands and try each the resorts' many restaurants, bars, and facilities. But when the entire development is complete, something Kwee believes will take another 15 years, we dare say Patina will be the hub where everyone will want to gather.
Because for starters, Patina has 12 dining concepts, and each one has a menu so substantive that it would take at least a week of determined gorging to sample everything. They run the gamut of international fine and casual dining, from Chinese to Aegean, Japanese to Maldivian. There are food trucks for burgers and gelato, and even an indoor bistro for Italian-style antipasti and some of the best croissants you will ever find outside of France.
Weather permitting, a meal at Roots is the one you won't want to miss. The outdoor concept is located in the resort's Perpetual Garden, where you can see the many herbs, fruits and vegetables the resort grows for its numerous kitchens. The degustation menu is completely plant-based, but executed with such visual flair and culinary finesse that it's easy to forget the absence of meat. Wines here are also either organic or biodynamic.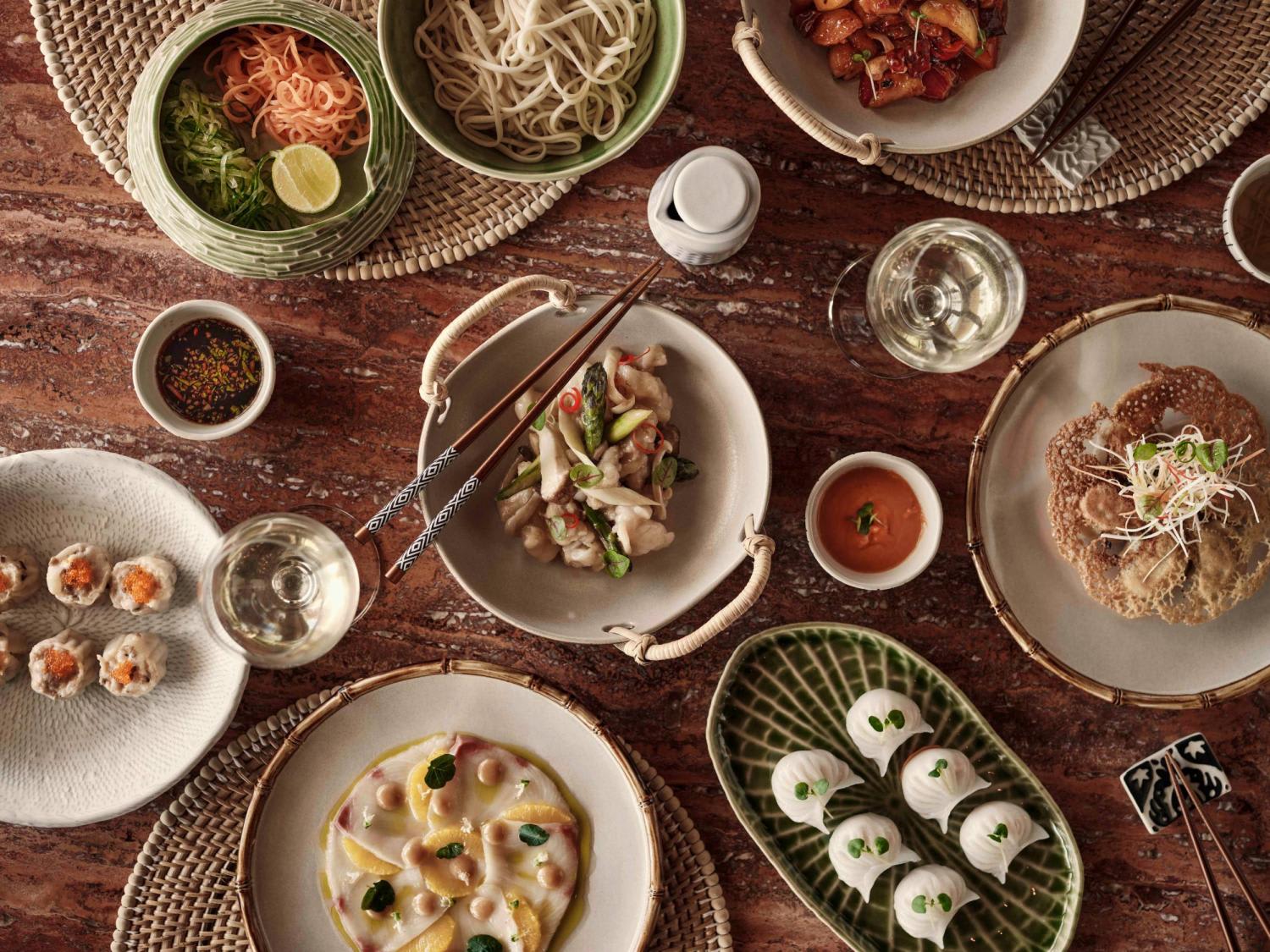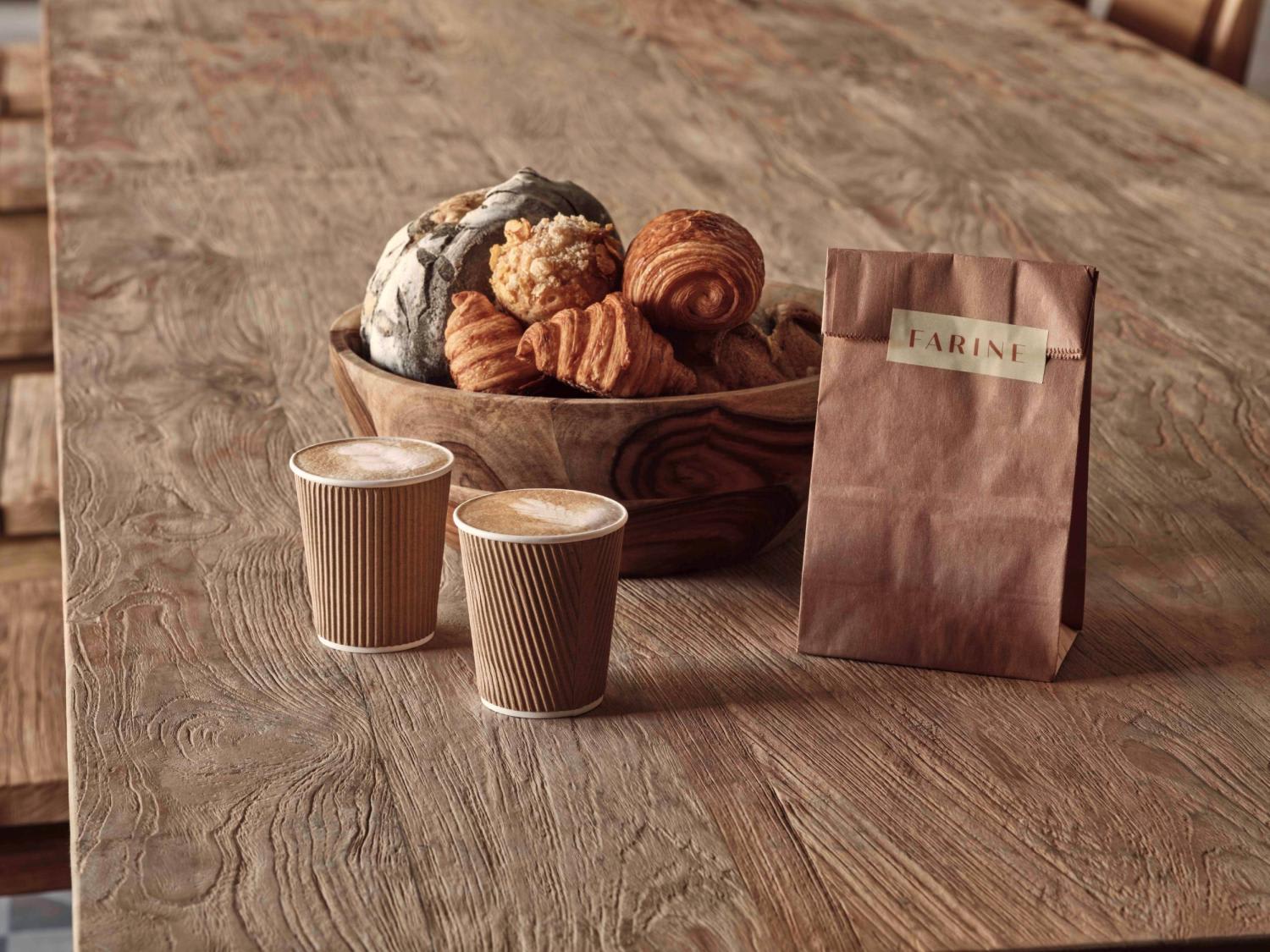 Related: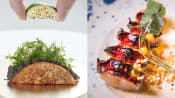 Visiting Hong Kong soon? Here are some of the hottest restaurants to check out
Much of the food will satiate your social media feeds, but so will the actual island. Patina places a big emphasis on art, so you'll find commissioned pieces all over the property. The biggest one is a structure by James Turrell, whose "Skyspaces" — large chambers with an aperture in the ceiling that opens to the sky — can be found all around the globe. The one on Patina, which he calls "Amarta", is Turrell's first Skyspace in the Indian ocean, and is probably the only one you won't have to get in line to enjoy. Other installations include the mirrored columns of Chinese artist Hongjie Yang, and a sloping structure that sits disruptively on one of the beaches courtesy of studio Fahr 021.3.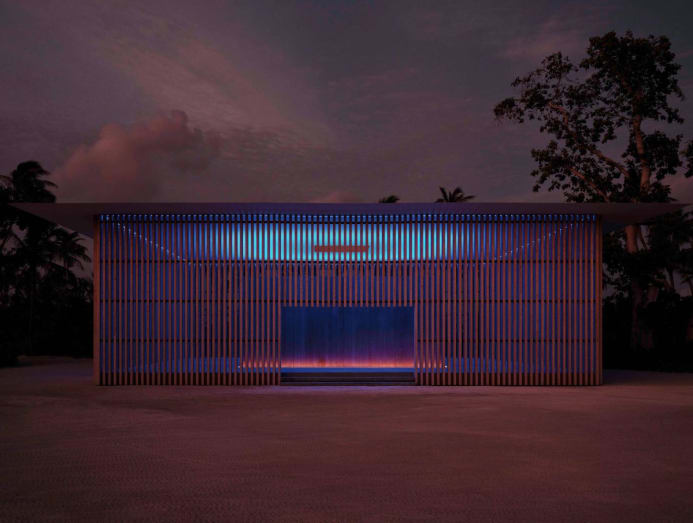 Related:
New York is home to many contemporary and creative Korean eateries. Here are four of the best
"In such a unique location, architecture's role is to enhance the experience of the astonishing surroundings," said Kogan in a press release. "It may be by filtering the light, framing the views or creating various narratives for each barefoot stroll around the island." In short, Patina was designed to be an escape of eminent Instagram-ability.
Here, as in so many resorts across the Maldives, there is a commitment to preservation and sustainability. But Kwee believes he has taken this initiative further than other hoteliers by ensuring that Patina's eco-consciousness began with its construction. He wanted every part of the resort to be prefabricated to minimise waste, even if it meant spending 20 per cent more to do so. The 20,000 trees they had to import to the island were also "rescued" after being chopped down to make way for developments like farming plots and airports in the Maldives.
There is only so much produce Patina can grown on its own for its zero-waste kitchens, but what it does import is accredited by the International Pole and Line Foundation and EarthCheck to ensure best practices on the supply chain. The recreational and dive centres are solar-powered, and there is also an in-house desalination plant for water.
Kwee admits that Patina is still a work in progress and will continue to adapt to changing travel patterns as the years go by, but the one thing that will remain unchanged is its "progressive, bohemian lifestyle." He continued: "The Ritz is the Ritz — it's beautiful, traditional and formal. And Capella will be like living on a private island where you never have to see anyone else and all the units will have their own chef and masseuse. But I prefer informal luxury. Patina has more arts, more music — it's the Maldives for a new generation."
Related:
A step back in time: Sailing from Bangkok to Ayutthaya on a luxury cruise boat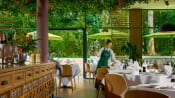 Why Unlisted Collection's founder Loh Lik Peng wants you to visit Cork, Ireland