If you remember the good ol' days when there were only a handful of television channels and the whole family gathered to watch the latest blockbuster series with English subtitles, you're officially over the hill.
If you've grown up on TikTok and Snapchat – "television" was a thing that served up shows with ads you couldn't skip, and there's probably another article somewhere on this site that you'll enjoy more.
For those of us who have ElderShield or can sight it on the horizon, take comfort in the fact that thanks to modern technology, it's possible to binge watch all those 80s and 90s TV serials, made with local pride, that we grew up watching, and relive the fond memories of stirring theme songs, dubbed dialogue and a glossy-maned Chen Hanwei.
Here's a list of what you can watch when you're in the mood for some good ol' nostalgia.
Related: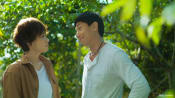 Ya Hui, Desmond Tan, Pierre Png experience farm life in Sungei Tengah for new TV drama
Irin Gan, Andrew Seow, Steven Lim and Jamie Yeo were the poster children for teenage angst when they played bellbottomed youngsters coming of age in the 60s. And their austere parents, played by Lim Kay Tong and Wee Soon Hui, can still make the best of us quake in our platform shoes.  
Six seasons are available on meWATCH and Netflix.
MASTERS OF THE SEA
If all you remember is Margaret Chan spitting out her infamous line, "I will crush you like a cockroach", well, we don't blame you. But we're here to remind you that there was also a very young, gangly and fresh-faced Chin Han, way before he became a Hollywood star.
Available on Netflix.
STEPPING OUT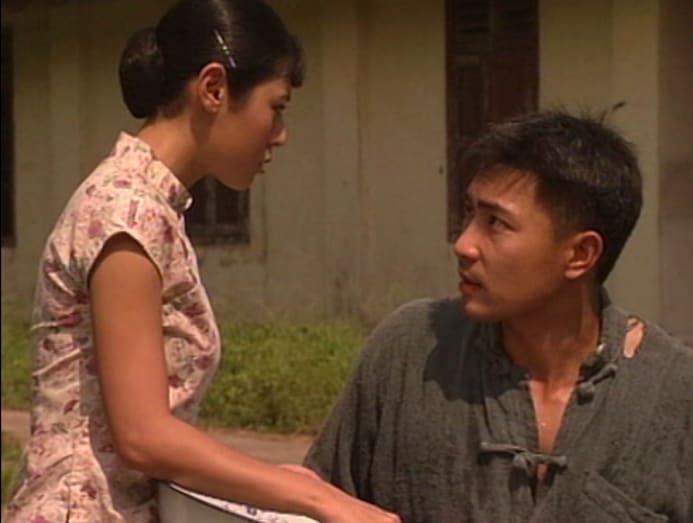 This award-winning historical epic imagining the story of Singapore's early immigrants is full of memorable and acclaimed performances by the likes of Tay Ping Hui, Cynthia Koh, Yvonne Lim, Xie Shaoguang, Ivy Lee and Terence Cao. And who could forget the very dramatic theme song by Taiwanese rock duo Power Station?
Available on meWATCH and Netflix.
TRIPLE NINE
Back in the day, every magazine cover was proclaiming James Lye "hunky", and Wong Li-Lin was the girl of many dreams as the two of them cavorted about in their police officer's uniforms. Yup, we don't remember anything that happened in the show, but we sure do remember those biceps.
Four seasons are available on meWATCH and Netflix.
PHUA CHU KANG PTE LTD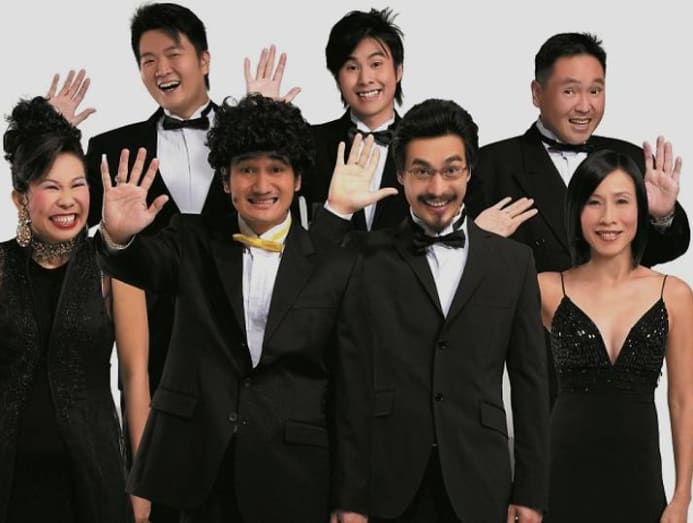 We know, we know – it's like the curly-haired contractor never left. But remember, there were lots of other brilliantly played characters on the show, like Irene Ang as the famous contractor's wife Rosie, Pierre Png as his nerdy brother and Tan Kheng Hua as the pretentious sister-in-law.  
Eight seasons are available on meWATCH and two seasons are available on Netflix.
MORNING EXPRESS
Chen Hanwei's unforgettable turn as the dedicated teacher Fang Lao Shi is still being ironically referenced in today's Channel 8 productions. If there were lots of men walking around with floppy shoulder-length hair in the 90s, at least part of the credit must go to Chen.
Available on meWATCH and Netflix.
THE WITTY ADVISOR
This amusing series marks one of Chew Chor Meng's most iconic performances as a smooth talker in ancient China whose glibness helps him wiggle his way out of any situation.
Available on meWATCH and Netflix.
THE RETURN OF THE CONDOR HEROES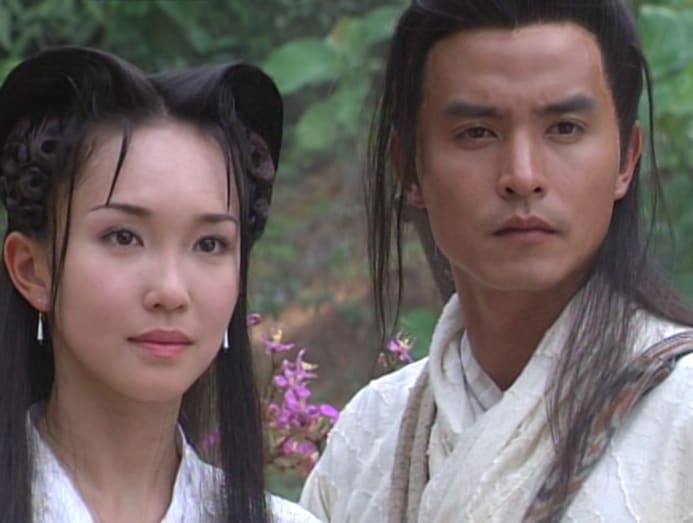 Fann Wong and Christopher Lee as robe-clad lovers in a wuxia world in which people can fly through the air. The drama that got everyone – including themselves, no doubt – thinking that they would make the perfect couple. 'Nuff said.
Available on meWATCH and Netflix.
THE UNBEATABLES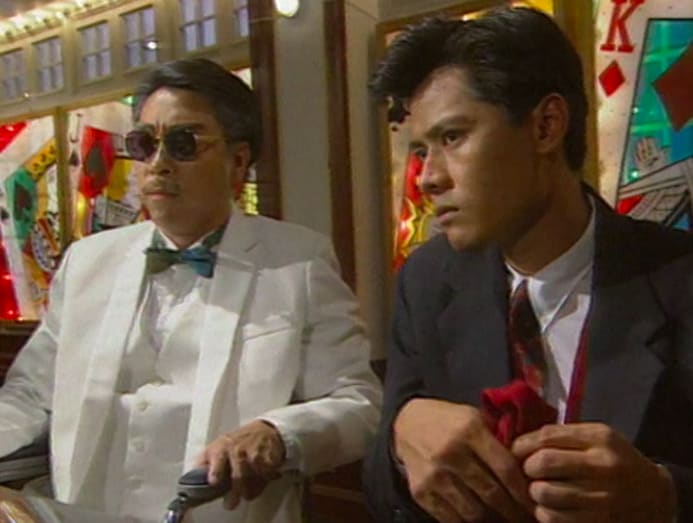 Fever-pitched melodrama at its best, with Li Nanxing, Zoe Tay and Zhu Hou Ren dressed to the nines and waving dice and playing cards around like there's no tomorrow. Did you know: That trick where the cards fly through the air was achieved with the help of a fishing line holding all the cards together. Nifty.
Available on meWATCH and Netflix.
THE PRICE OF PEACE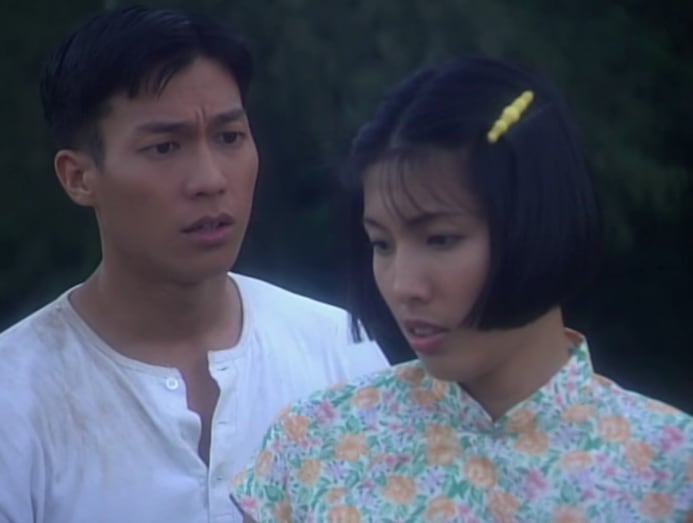 James Lye again, but this time as someone who lived during World War II at the time of the Japanese occupation of Singapore. Still hunky, though. And speaking of hunks, there's also Christopher Lee, of course.
Available on meWATCH and Netflix.
TOFU STREET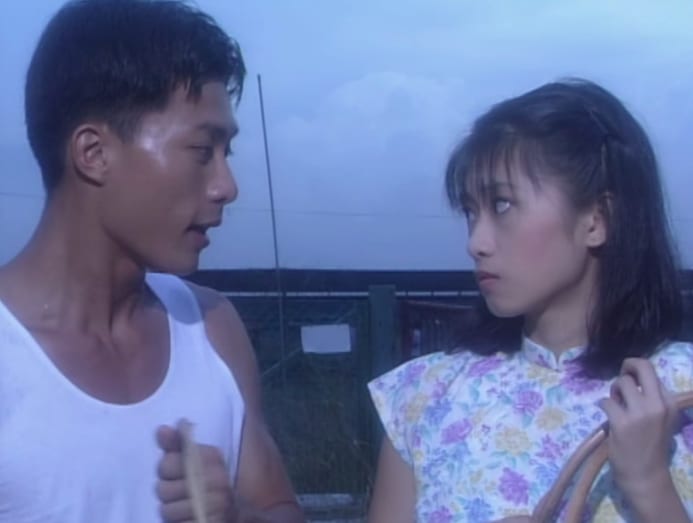 Ix Shen, Cynthia Koh, Jacelyn Tay, Carole Lin and more play neighbours in a Singapore finding its feet right after the second world war. Like Seinfeld, but with a lot more suffering. And bean curd.
Available on meWATCH and Netflix.
LEGENDS OF THE EIGHT IMMORTALS
Demons, immortality and reincarnation, oh my! Luckily, Jacelyn Tay, Phyllis Quek, Xie Shaoguang and more are around to save the universe. Phew!
Available on meWATCH and Netflix.
THE GOLDEN PILLOW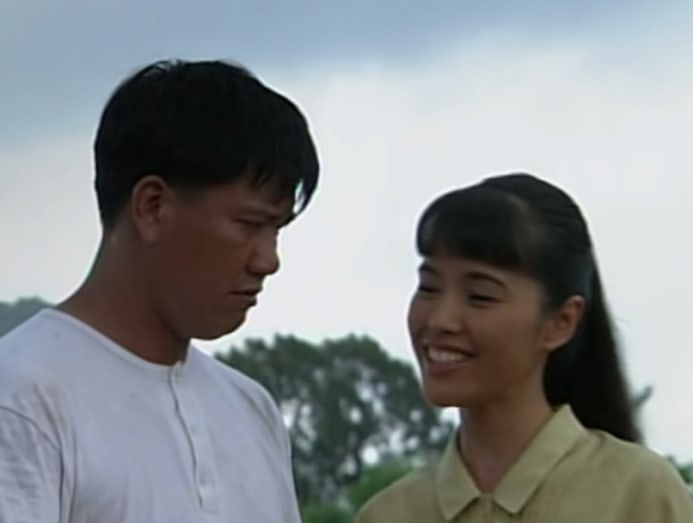 No, it's not about a man who seeks the perfect night's rest. It's Hong Kong actor Alex Man seeking his fortune, with episodes filmed across the world, as well as star power in the form of both Zoe Tay and Fann Wong.
Available on meWATCH and Netflix.
THE GUEST PEOPLE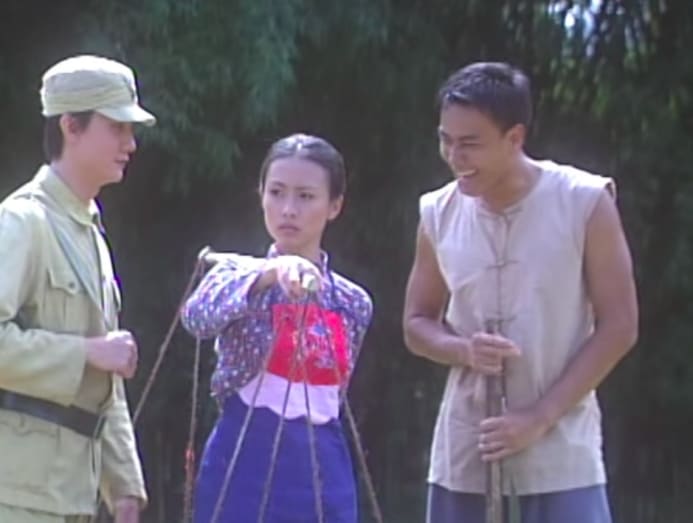 Starring Christopher Lee, Chen Hanwei, Xie Shaoguang and Ann Kok, this is the dramatic story of a small band of young Hakka men who travel to Singapore to build new lives. Warning: May trigger cravings for Hakka Abacus Seeds.
Available on meWATCH and Netflix.
Related:
Newly-married Desmond Tan feels 'liberated' and 'happy', even if he 'can't tolerate' his haircut