In a country of high-profile tourist attractions and destinations, northern Thailand can sometimes feel neglected.
It is, after all, something of a land apart. The area's traditions have been shaped by centuries as part of the Lanna Kingdom, an independent state that was absorbed into Siam in the late 19th century. The north has a unique juju. 
As a resident of Bangkok for the best part of the last decade – and a frequent visitor to Thailand for longer than that – I can attest to its rich seam of wizardry.
That's why I'm back here in the hills for another swig of its elixir.
Related: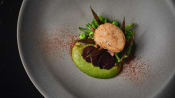 Thai dining: Book a table at these 7 new restaurants on your next trip to Bangkok and Phuket
I plan to imbibe a heady hit of northern Thailand's beauty and a renewed insight into its remarkable abundance – something that Chiang Mai scene-makers such as Phanuphol "Black" Bulsuwan is eager to shout about.
"The hills around Chiang Mai are full of magic," said the chef as he served me up a multi-course feast that raids the local larder for a selection of vegetables, herbs, and foraged goodies.
The succession of creations delivered to my table at Blackitch Artisanal Kitchen, Black's bijou 12-seater restaurant in Chiang Mai's hip Nimmanheimen neighbourhood, showcases his flair for presenting seasonal produce in fresh, bold flavour combinations.
The menu is legit culinary alchemy, but that doesn't surprise me. Black, you see, knows a thing or two about the supernatural. This impish conjuror usually works his spells on a selection of ingredients from around Thailand.
His resourcefulness – allied to a cooking philosophy that mines Japan, the Nordic countries, and Thailand for inspiration – has propelled Blackitch to the very pinnacle of Thailand's restaurant scene. Its creative, sustainable, and seasonal cuisine has earned it an appearance in the Michelin Guide and the 50 Best Discovery list.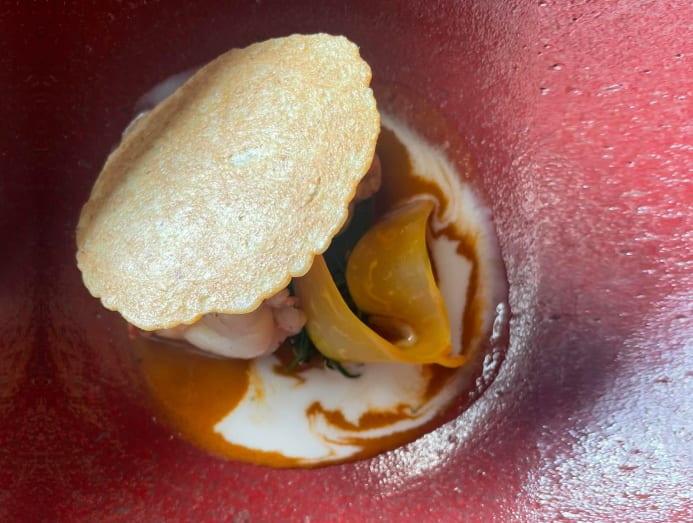 Menu items here change with the seasons and depending on availability of ingredients. But on my visit highlights include beef with a curry infused with Thai rice wine, a chowder of Chiang Mai river clams and a rice praline ice cream served with sweet crispy toasted corn bites.
To be fair, the chef is evangelical about produce from all over Thailand. He's as effusive about crab sourced from Nakhon Si Thammarat in the south as he is about organic rice from Sisaket where Thailand and Cambodia meet. Still, there's no mistaking the extra glint in the eyes of this northerner as he waxes lyrical about his backyard.
"We've got amazing terroir in northern Thailand," he said. "Herbs are more fragrant, vegetables are tastier, and the meat tastes like it is supposed to taste."
Related: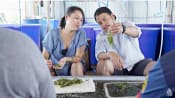 In Bangkok, a chef couple who only use Thai ingredients in their restaurant
TERROIR TALK
As I wrap up, I reflect upon the moreish appeal of the north, a region that never fails to lure me back for extra portions. Some of which I decide to work off by taking the four-or-so kilometers between Nimmanheimen and Melia Chiang Mai, my hotel, on foot.
The route brings me through Chiang Mai's walled, moated Old City, the evocative still-beating heart of the city home to centuries-old temple compounds like Wat Phra Singh and Wat Chedi Luang.
One of the newest luxury properties in Chiang Mai, Melia Chiang Mai is the very image of a slick modern hotel. Nevertheless, the property has not shunned its links with local communities in its bid to appeal to international guests.  
The hotel is promoting the abundant northern larder with its "360° Cuisine" concept, under which executive chef Suksant "Billy" Chutinthratip crafts dishes that feature produce from the hotel's organic farm. As much is used of each ingredient as possible before leftovers are returned to the farm as compost.
Melia Chiang Mai has partnered with ORI9IN The Gourmet Farm, a 350-acre organic farm located in nearby San Sai District, to grow an array of fruits, vegetables, and herbs on a two-acre plot on the broader ORI9IN property for its restaurants, bars, and spa.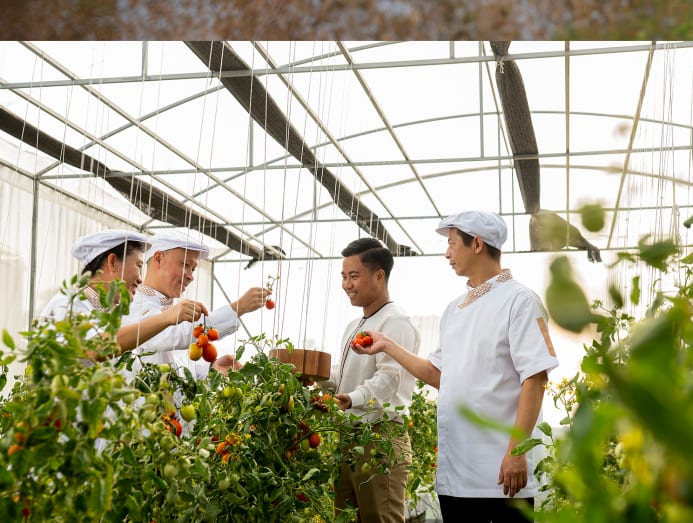 "Our 'farm to plate' efforts, sourcing organic produce that travels only a short distance to our hotel and using every part of each ingredient we can – roots, leaves, stems, stalks, and more – come full circle with 'plate to farm', whereby we return food waste to the farm as fertiliser in a truly 360-degree concept," said Billy.
The next day, I indulge in more terroir talk over cups of drip coffee made with beans sourced from boutique plantations in Chiang Rai and Chiang Mai provinces at Gallery Drip Coffee Chiang Mai.
This time I'm chatting with Jarutat "Jart" Snidwongse Na Ayuthaya. A pioneer of Thailand's craft cheesemaking movement, Jart is another evangelist for northern Thailand's artisanal potential.
He puts the Kingdom's burgeoning reputation for great cheese down to a combination of the tropical climate and the enlightened leadership of former King Bhumibol Adulyadej, who encouraged dairy farming to provide accessible nutrients to the population.
"I knew it was possible to put Thailand on the world cheese map because there was already a lot of milk here," he said. "On that basis, my dream started to form." 
His Jartissan brand, which he runs with his wife Ann from their lakeside property in Hang Dong District, Chiang Mai, handcrafts cheeses with different – often radically so – textures and flavour profiles. They utilise local ingredients and Thailand's unique tropical terroir. "There are a lot of localised microbes in the air in Thailand," Jart said. "Perhaps much more than in temperate and cold countries."
Related:
Meet the dairy kings propelling Thailand's booming artisanal cheesemaking scene
BIG BIKES AND LOCAVORE
All this talk about the northern countryside and its transformative powers has whetted my appetite for being out in it. And the following day I get my wish as I join Bike Tour Asia, a big name in the region for its big bikes, and embark upon the Mae Hong Son Loop: a 600-km circular route that is one of Thailand's most famous road trips.
Locavore highlights of the loop include a stop at Pang Ma Kluay, a small village surrounded by countryside famous for its foraging potential. Here chefs such as Black come to source goodies, including wild bitter aubergines, edible freshwater algae, shoots, herbs leaves, roots, and the tender cores of banana palms. Another clue to the area's gastronomic abundance lies in the organic Arabica coffee plantations skirting Baan Huay Hom near Mae Hong Son.
After three days on a big bike in the glorious northern countryside, I arrive back in Chiang Mai reinvigorated, replenished, and – as it is just before lunchtime – ravenous. As such, I make a beeline for the Food Trust CNX where some notable Thailand-based culinary big-hitters are cheerleading the locavore cause.
The brainchild of Dylan Jones and Bo Songvisava, the couple behind Bangkok's much-missed Bo.lan, Paolo Vitaletti, the founder of acclaimed pizza chain Peppina, and Andy Ricker, whose Pok Pok line of restaurants helped popularise authentic punchy Thai flavours in the US, Food Trust CNX was set up as a way of promoting sustainability through food.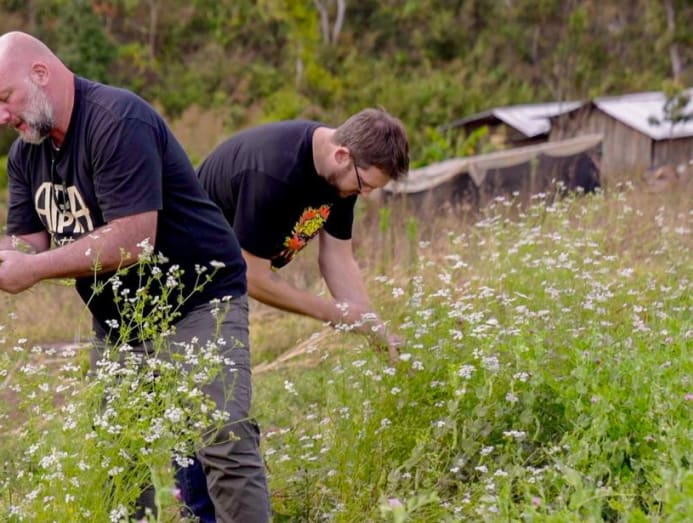 It connects a network of small-scale food communities, producers, and artisans and providing a stage via classes, workshops, events, pop-ups, and – above all – delicious food.  
"Everyone who produces food organically or sustainably is an unsung hero in our opinion," said Jones. "Our food system is a huge contributor to the current climate crisis and people who are actively working towards a healthy environment are not being supported as much as they should."
"There's an active slow food movement here in Chiang Mai that, by and large, has idealistic goals in mind," added Ricker, who is now permanently based in Northern Thailand. "Young, energetic locals are taking the lead and showing their contemporaries how important this direction is."
Ricker's words transport me back to my meal at Blackitch, where chef Black joined me during dessert. As I concluded a memorable tasting journey that whisked me from the tropical seas of the south to the uplands of Chiang Mai and neighbouring provinces in the north, he expounded once more on his food philosophy.
"Using local produce is not a selling point but an integral part of what we do," he said. "Seasonal produce and local wisdom shape the way we eat. We cannot ignore that."
Related:
Traveling to Thailand? Here are 9 of the best new resorts and hotels for your next holiday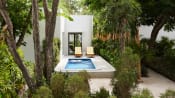 Why are young, rich Thais flocking to the once-sedate beach town of Hua Hin?