It might seem a strange proposition to go on vacation just to snooze. But sleep tourism has been a growing travel trend in 2022 that will continue into 2023. Already more hotels are prioritising your rest and focusing on wellness hospitality. How? By bundling its sleep-focused stays with sleep-themed services that include consultations with sleep doctors or institutes, AI (Artificial Intelligence) beds that make real-time adjustments for optimal slumber and even melatonin-based supplement shots. All in a bid to help you reclaim your sleep cycle for the ultimate restorative holiday.   
THE COVID INFLUENCE
While sleep tourism isn't a new thing per se, sleep has become the new luxury that travellers are after. This is largely due to the seismic shift in collective awareness and prioritisation on wellness and well-being, said Dr Rebecca Robbins, a sleep researcher and co-author of Sleep for Success!
According to her, the hotel industry in the past tended to focus on things that detracted from good sleep – anything from decadent meals that would extend bedtimes, attractions, and activities that you could do that came at the cost of sleep.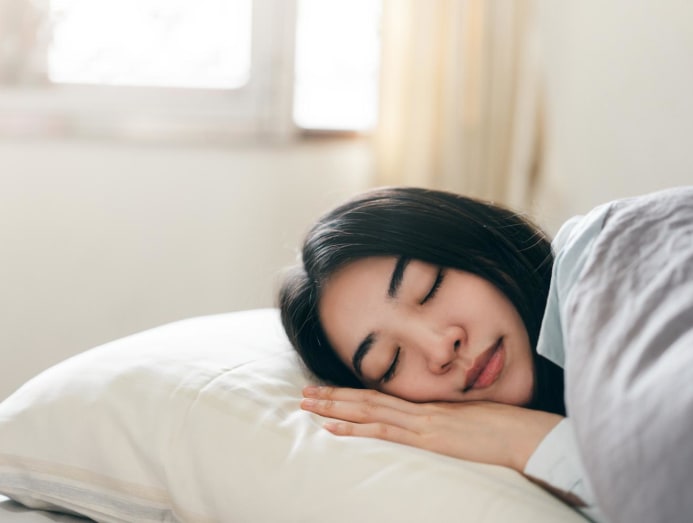 With COVID-19 however, there has been a heightened attention to sleep, likely because many struggled with it. A study published in the Journal of Clinical Sleep Medicine found that 40 per cent of the over 2,500 adults who took part reported a reduction in their sleep quality since the start of the pandemic.
CNA also reported that nearly six in 10 Singaporeans aren't sleeping well because of COVID-19, a finding that resulted from a Philips global sleep survey done in 2021.
Sleep is also linked to longevity (slower ageing and degeneration). Being well-rested can lower the risks of chronic illnesses like coronary diseases or metabolic disorders like insulin resistance and consequently diabetes, and even cognitive decline like dementia – all of which can impact life quality.
Related:
Tired of over-the-top resorts in the Maldives? Then let Patina soothe your cynical soul
WHY PAY TO GO AWAY TO SLEEP?
Web designer, Annie Theeng, was whisked away on one of these sleep holidays by her husband in early 2022. "It was a much-needed break for both of us. We just had a baby shortly after COVID had started. The stress of being new parents at the height of a pandemic, and not knowing whether I still had a job to come back to … there were just so many sleepless nights, and you're in this state of brain fog and constantly on edge," she shared.
She went through post-partum depression, which also strained her marriage. They came close to going their separate ways, but thankfully her husband was very patient and supportive. How they ended up going on their first sleep vacation was purely accidental. "One day he asked me what it was that I wanted. I said nothing but sleep! We laugh about it now, but it probably saved our marriage. He had to step up when I had my post-partum depression, and he was still very much a hands-on dad when I got better. I may have pushed out a baby, but he did all the heavy lifting, and he was probably just as tired as I was," she said.
They booked into a sleep retreat in Thailand, that offered a Sleep Enhancement programme. The week-long stay (it included full board and meals, airport transfers, wellness consultations and health screenings) had them working with a naturopath, TCM practitioners and even a life coach to find them sleep therapies and lifestyle practices that could address the insomnia.
"It's a combination of things that they offer: There are massage treatments but there's also nutritional guidance, a bit of Reiki and yoga. It's all to help you find calm and better coping strategies, so your sleep doesn't get disrupted, and you regain your focus," she shared.
The qualitative difference to their sleep outlasted the holiday, as they followed through on the practices and implemented them into their lives when they returned. Along with diet changes, her husband now does yoga with her regularly and that helps them not just with better sleep but renewed their closeness – date nights are scheduled after yoga classes.    
While the holiday did not come cheap (she declined to share what it cost although we checked on a similar package and it runs up to S$6,000 for a seven-day programme, not inclusive of air tickets), she said it was worth every dollar spent.
"For once, I came back from holiday without feeling more tired. You always do these vacations that are packed with activities, and you end up feeling more exhausted. This wasn't just a resort vacation where you were laying on the beach, getting too much sun or drinking cocktails from sunset, either. It was purposeful, meditative and a reset of sorts," she explained.
This year, they are planning another sleep vacation, maybe to a big city destination, since more hotels are offering sleep packages. "The difference is not going on a holiday that makes me more tired. I don't necessarily want to go to another sleep retreat, but I realise we can enjoy what a city has to offer and still choose not to be over-stimulated. We can slow down a bit, there's less fear of missing out, and you get more out of your vacation that way," she said.
Related:
Finding inner peace in Vietnam's Nui Chua National Park and Amanoi resort
WHAT SLEEP-SERVICES CAN ONE EXPECT?
A pillow menu, a plush bed or Egyptian cotton sheets – these niceties are de rigueur in most hotels anyway, but sleep-centric stays go well above and beyond. For sublime rest and relaxation, many of these sleep-focused hotels have a sleep concierge: A dedicated member of staff who will attend to your needs for optimal slumber.
At The Montcalm London Marble Arch in the UK, a sleep concierge sees that you get the perfect pillow, and even dab it with aromatherapy oil – a lavender turndown service – to help relieve stress and induce deeper sleep. Ditto eye mask, herbal drink and even a light snack before bedtime.
Other hotels double down on luxurious niceties to put you in the mood for rest. Think silk pyjamas, pampering nice creams and plush, weighted blankets that feel like a comforting, warm hug. To perfume the room for calm, there are time-released aromatherapy infusions. Thicker windows, heavier doors and noise cancelling equipment make for adaptive sound masking. Some have circadian lighting (they naturally shift from blue to amber to help you adjust better to jet lag) and smart thermostats that lower the temperature in the middle of sleep, so you're rested and comfy, always.
The real lure, however, is the intel on your current sleep patterns, to identify potential sleep disorders that may impact your health consequently. This includes experts you have on hand who can make a quality difference to your rest routines. Because the end goal here isn't just to give you a restorative holiday, but to reset your sleeping patterns for conducive rest, going forth.  Some hotels partner up with sleep institutes or doctors to track your sleep. Other hotels work with nutritionists, herbalists, hypnotherapists, physiotherapists, or any other manner of 'sleep experts' available for onsite consultations, noted Adam and Larry Mogelonsky, of Hotel Mogel Consulting Limited, a Toronto-based consulting practice that focuses on hotels and the hospitality industry.  
Related: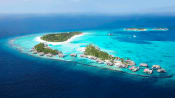 5 of the finest private island escapes in Asia for total seclusion in pure luxury
DIGITISING SLEEP
The hospitality players are using smart technologies to make sleep more conducive. It isn't just a thicker mattress you get, but more luxury hotels now, like The Park Royal Hyatt in New York, have AI beds like the Bryte Restorative Bed, or what Bryte's chief business officer, Franciso Levine, bills as a "spa treatment in bed".
Purpose-built for restorative sleep (and especially good for jet lag), it has an embedded sensory network that detects biometrics such as heart rate and breathing patterns (it knows when you enter the first stage of sleep). It then triggers cooling features to lower the body's core temperature, to get you into deep sleep faster. There are also 100 computer-controlled air cushions to alleviate pressure points, and they self-adjust in real time to support your body even as it moves, so your sleep is always comfortable.
The bed has a relaxation mode to rock you to sleep and can gently nudge you to rise by adjusting light and temperature. If you're still not sold yet, all this information is documented, so you can read your sleep analysis report in the morning.
Essentially from the time you check in, expect to fall into bed faster, get deeper sleep, and wake up feeling fresh and alert. If your stay crosses into days, the bed continues to fine-tune its settings for temperature and firmness, to offer better tracking. You can create your own profile and preferences to be used for future stays with other hotels that have a Restorative Bed. Talk about sleep customisation.
Larry and Adam Mogelonsky project that digital influences will not soon extend to the utilisation of wearable bedtime devices (like a smartwatch or smart ring) that can monitor a guest's vitals during sleep and connect back to an AI that can offer algorithmic recommendations. Or advanced diagnostic health tools like a metabolome bloodwork assessment (these are non-invasive using skin-contact sensors) that give a reading of all the metabolites in the body, so you can get specific dietary or exercise routines to complement.
Related:
A step back in time: Sailing from Bangkok to Ayutthaya on a luxury cruise boat
INDULGENCE FACTOR
Most of the sleep-focused establishments and experiences on offer now tend to fall within the luxury travel sector, so expect to pay more for sleep ‒ it is an indulgence. This may become more mainstream (read affordable) especially in 2023. Hotel Zedwell, which is a mid-priced, lifestyle property, for example, was one of London's first sleep-centric hotels with its flagship in Piccadilly Circus and is opening more hotels all around London this year.
The other interesting twist: Not all these sleep-centric hotels are in far-flung, off-the-beaten track destinations that have the serene advantage, anyway. In fact, the properties we shortlisted are mostly in big cities, more hustle and bustle, than remote and tranquil, and yet sleep is never compromised.
That's the beauty of this growing travel trend. It allows you some do without feeling like you are isolated or forced to just lie in retreat. You still get to discover places, but also shut off to over-stimulation and find restful slumber. And that sounds like the holiday we all need.  
Singapore: Shangri-La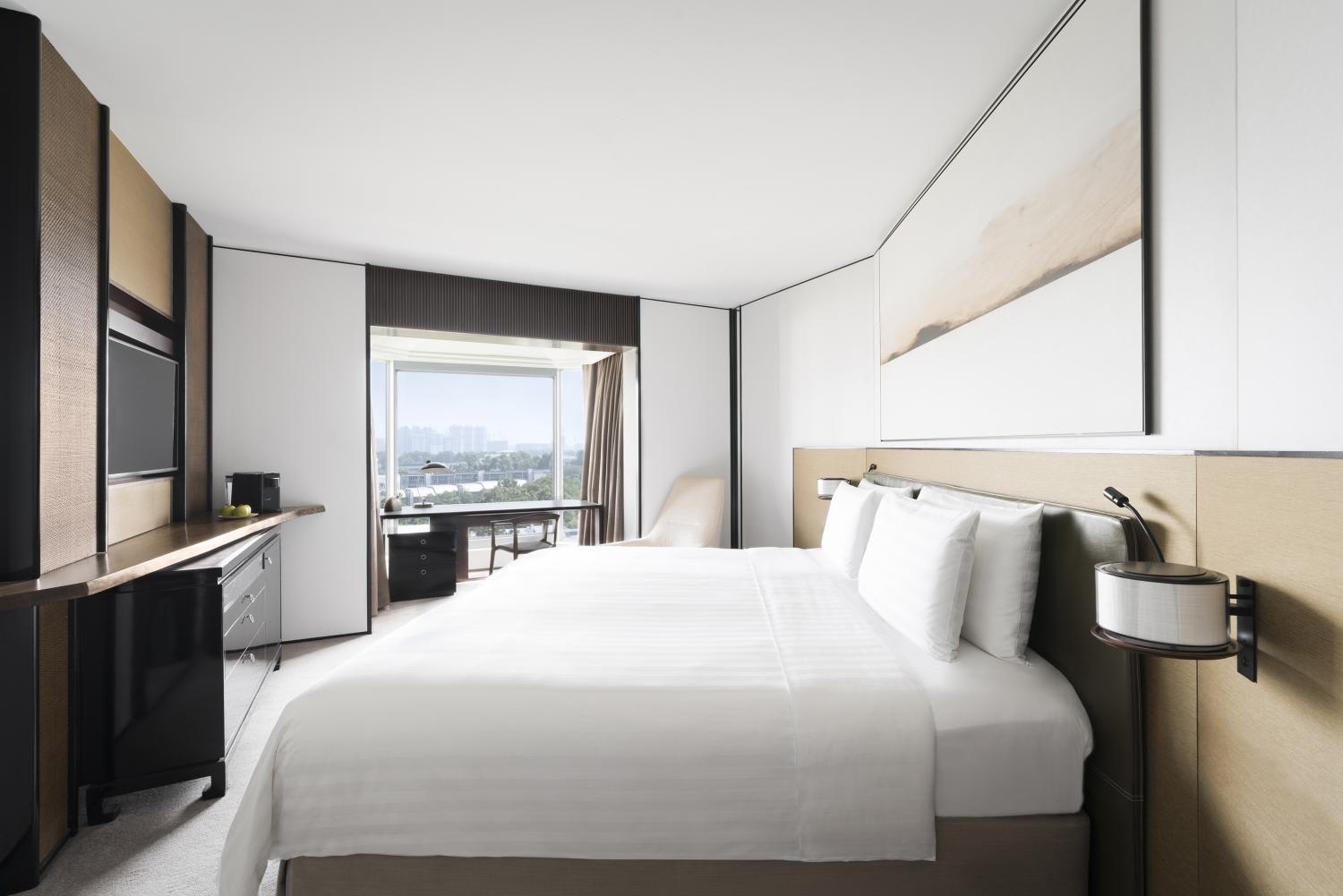 Good for travellers, but also residents who can't get away, the Shangri-La Singapore at Orange Grove Road, has just launched its Better Sleep package (from S$480++ per night). This two-night immersive restorative sensory journey is designed to help guest reconnect with their inner self, improve their sleep cycles, and rejuvenate. Included in the stay is a 60-minute tension-relieving neck and back massage for two at the hotel's Chi spa, a sleep amenity set that includes some best-sellers (pillow mist, shower gel and bath soak) from British beauty apothecary, This Works; a curated music playlist, and a one-time in -room wellness dinner for two, per stay.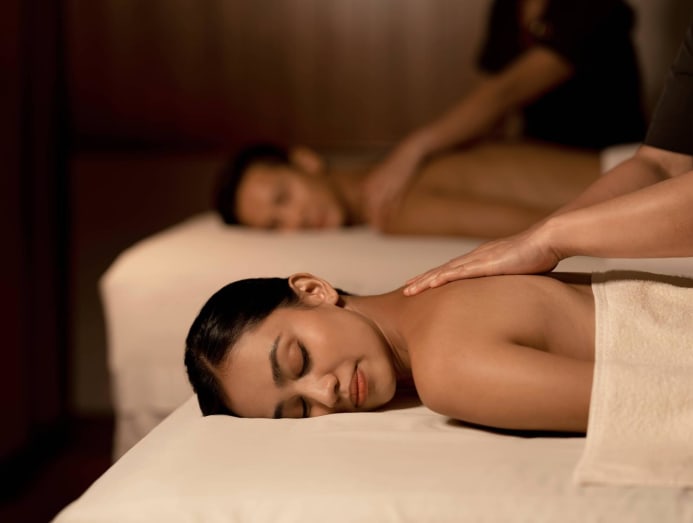 The three-course, sleep-friendly meal comprising protein and vegan-friendly dishes that are light on sugar and sodium, features immunity-boosting ingredients to optimise health.
New York: The Park Royal Hyatt
It launched its Bryte Restorative Sleep Suite in January 2022. The highlight here is the trademark Bryte Restorative Bed which is backed by sleep science and powered with AI. Said to help you fight off jet lag, fall asleep quicker and stay asleep longer, the bed dynamically adjusts to relieve pressure points and you can also control the climate through the sleeping stages. You can store your sleep preferences and tap into your personal bed profile when you return to the Hyatt to stay.
London: Brown's Hotel (a Rocco Forte hotel) in Mayfair
Launched in October 2022, check out its two-night Forte Winks package. It partners with luxury British sleepwear and accessory brands like YOLKE and Masters of Mayfair to offer an unparalleled sleeping experience. Included in the package: You get a silk sleepover kit from YOLKE and cashmere-soft lavender-infused sleep mask from Masters of Mayfair, calming herbal teas and sleep-inducing mindful mantras, and Buona Notte Facial at the hotel spa.
Paris: Hotel de Crillon
The Rosewood hotel group has its Alchemy of Sleep programme across 20 of its properties to improve your state of rest. In Paris, the Hotel de Crillon gets our nod. Personalised massages, centering meditation sessions, and a Sleep Naturopathy consultation, will help you establish long-term patterns for attaining the best sleep possible, even post-vacation.    
Spain: Six Senses Ibiza
Most will think of Ibiza as a party town, but the IHG hotel group offers three-to-seven-night packages with the promise you will have a better understanding of your current sleep patterns (sleep trackers are used for analysis), and a vacation that promotes health, mood regulation, memory, better weight management and longevity.
Included in the package: Wellness screening, personalised consultation with a sleep doctor; yoga sessions (billed as Yogic Sleep), dreamcatcher massage, cryotherapy sessions, and personal training sessions and Pilates.
Geneva, Switzerland: The Mandarin Oriental, Geneva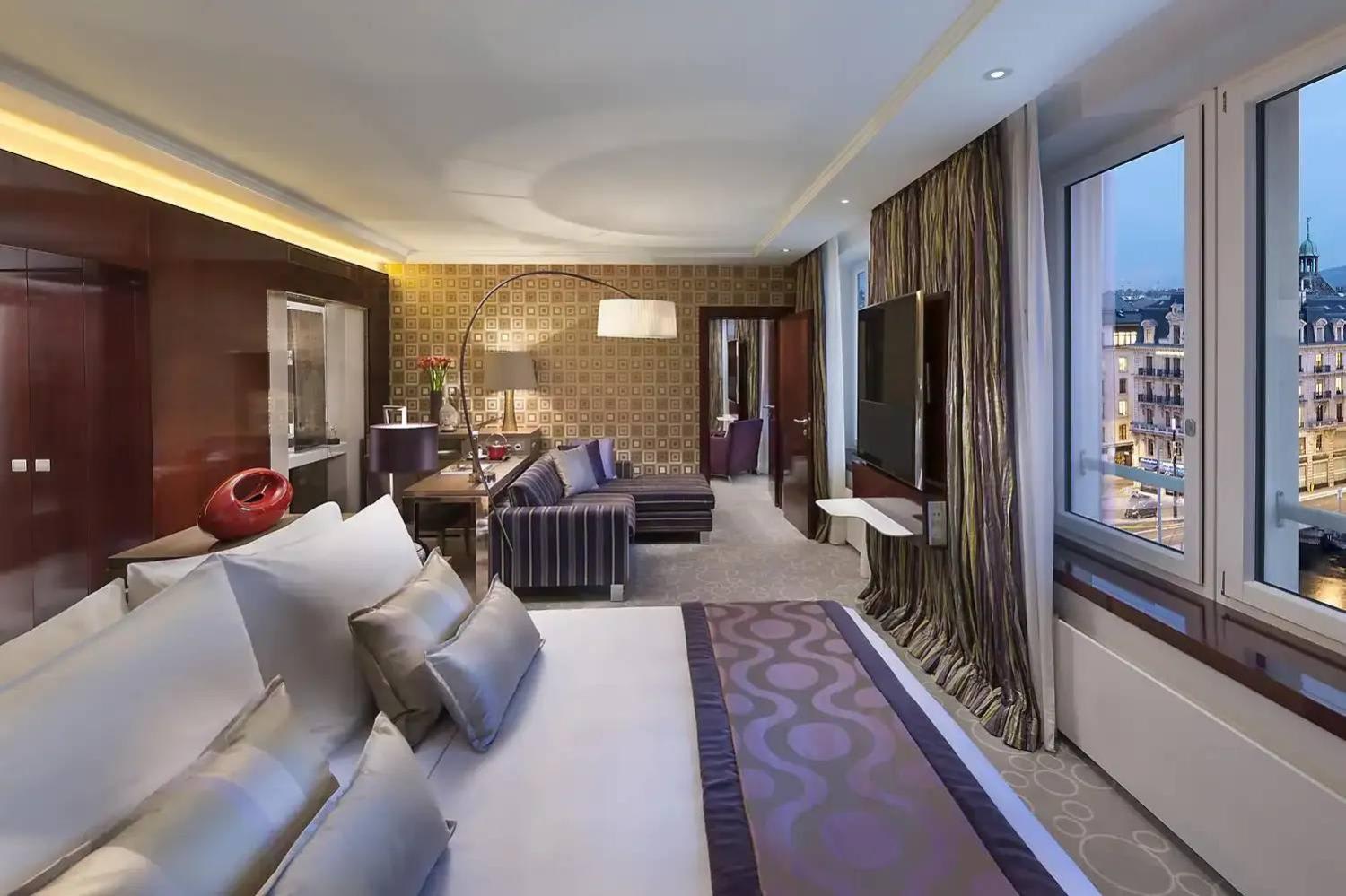 The hotel has partnered with CENAS, Switzerland's first private medical sleep institute with the aim of helping its guests identify potential sleeping disorders and get restorative sleep to bolster their immunity and help them reclaim optimal physical and mental well-being.
Included in the three-day package is an overnight polysomnographic test to record critical sleep vitals like body rhythms and movements (to identify sleep disorders), and a detailed diagnosis report by a CENAS-accredited pneumologist to help improve your sleep, going forth.
Coimbra,Portugal: CBR Boutique Hotel
Pitched as the first and only hotel in the world where you can fully enjoy the Hastens Sleep Spa experience, the Hastens bed is a zero-gravity, weightless bed by the Swedish specialised bedmaker.
Included in the check-in is the Bed Talks programme, which is led by sleep expert Dr Edie Perry, who educates and guides guests for the ultimate sleep experience. Topics include how the neck should be positioned for optimal sleep, how lumbar spine should be supported, and how your choice of pillow affects sleep. The hotel also has a pillow menu of Hastens pillows in five variants ranging from soft high to firm extra high) which will give you proper neck and spine support.
Related:
At private resort Ani Thailand, the magical experiences extend far beyond its grounds
Looking for an unconventional travel experience? Put these new off the beaten path hotels in Asia on your radar in 2023