If there is one thing that all of Singapore can agree on, it is our shared love for food. And by extension, local cooking competitions arguably come in at a close second.
Which is why Mediacorp's popular reality cooking show King Of Culinary is back with a third instalment, following the success of the Mandarin versions of seasons one and two. This third season, which premiered on Aug 20 and is currently underway, sees the show presented in a multilingual format, set over two phases and spanning 10 weeks.
A quick summary for the uninitiated: Phase 1 consists of three separate competitions – Raja Kaiya Vecha, Raja Kulinari and 三把刀 (San Ba Dao) – conducted in Tamil, Malay and Mandarin respectively, with contestants facing off against three professional mentor-chefs and their mentees in four rounds of cook-off.
The three eventual winners of their respective competitions go on to battle it out in Phase 2 – The Battle of the Kings – and vie for the title of "King of Kings" and a cash prize of up to S$16,000 in a series of challenges over the course of four weeks.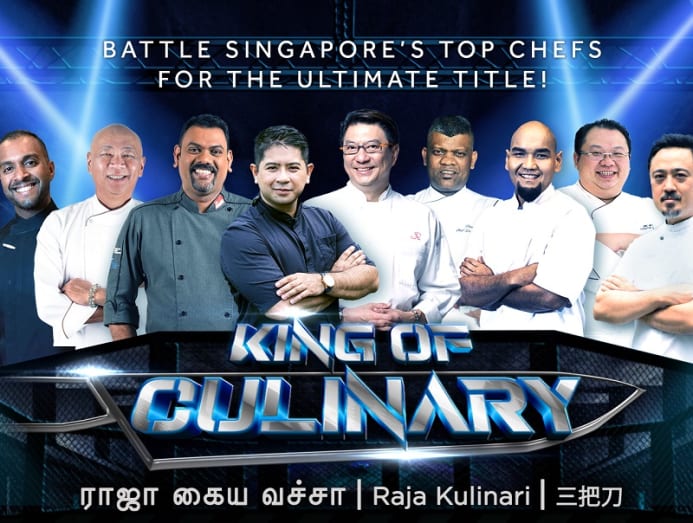 Throughout every round of the competition, dishes will be assessed for the creative use of the main ingredient, taste, presentation, as well as complexity of the recipe. 
And the hard decision on who makes it all the way to the finish line lies in the hands of four resident judges: Decorated Chef Albert Selva Rayan for Raja Kaiya Vecha; popular food blogger Adam Shah for Raja Kulinari; along with journalist, chef and restaurateur David Yip and public relations veteran Lynn Yeow De Vito for 三把刀 (San Ba Dao). 
It's a big task with a big responsibility. So we thought we'd asked them if the tables were turned, what would they cook in a competition?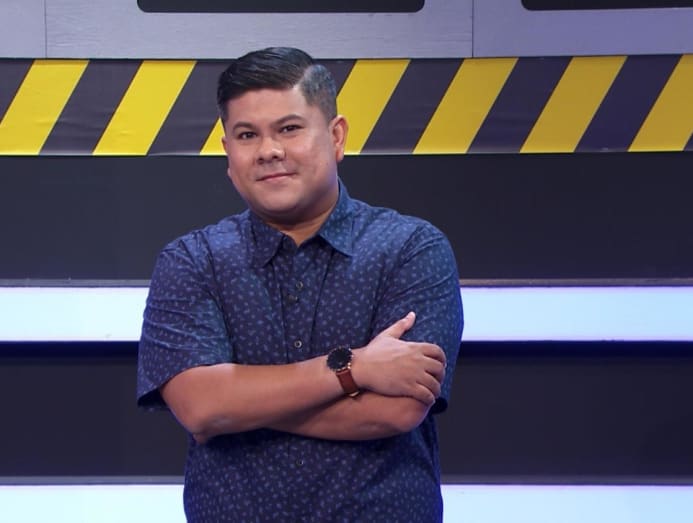 For Shah, Raja Kulinari's resident judge and founder of The Halal Food Blog – Singapore's first and hugely popular halal food blog – it would be roti kirai with beef curry or a Mediterranean-style seafood platter.
"I would actually go with dishes that are familiar but have flair," he shared. "If I made it to the finals, I'd go big with a fusion dish I'd create on my own. I'm thinking something along the lines of lemak cili padi roast chicken."
"Let's hope my dish turns out as fantastic as it sounds," Shah continued with a laugh.
For the two resident judges of 三把刀 (San Ba Dao), it's slightly different.
F&B stalwart Yip said he would focus on char siew, Hakka stuffed intestine and tossed spaghetti in crustacean oil.
"Char siew is a deceptively simple dish. Due to the time constraint, I would take the traditional route and braise the pork belly instead of grilling it. With braising, it takes less time to cook the pork belly," he explained.
"The special ingredient I would use (to stand out) is pig's intestine. While intestine was a common ingredient in everyday cooking in the past, it has less appeal today, and therefore most chefs might not be familiar with its use."
But it's PR veteran Yeow De Vito who has it all meticulously planned out if she were to go head-to-head against the chefs in competition.
If she were to go up against Chef Dee – mentee chef to Chef Pung Lu Tin in三把刀 (San Ba Dao) and current executive chef at modern Chinese restaurant, Clan – the special ingredient she'd use would be buckwheat tempeh.
"Tempeh is fermented and generally not very flavourful. I will marinate the tempeh, pan fry and lightly smoke the tempeh," she shared. "Tempeh, if not handled well, can turn bitter easily. And I don't think it's used in Chinese cuisine a lot so this will give me an advantage. I will make a refreshing sesame oil Asian style salad with shirataki noodles. The buckwheat in the tempeh gives a very nice crunch to the dish and with the shirataki noodles, a great texture."
Katsuobushi (bonito flakes) would be her special ingredient against Chef Pung Lu Tin – an advisor for Singapore Society of Chinese Cuisine Chefs and a culinary consultant of Restaurant Association Singapore.
"Again, it's not a dish that's commonly used in Chinese cuisine," she explained. "Freshly shaved katsuoboshi (bonito flakes) has great umami flavours. I will shave and use that with kelp, and dried shitake mushroom to make a dashi. And with the stock I will prepare a cold and hot somen dish."
She continued: "The cold dish will be served with grated ginger and spring onions with a dipping sauce using the dashi I made. And on the side, I will serve a separate hot dashi simply, so you can experience the intense umami of the katsuobushi."
And finally, she would make carbonara zucchini noodles as the dish to compete with Chef Eric Neo, the current executive chef of InterContinental Singapore.
"I'd use a spiralizer to shape the noodles, sprinkle salt and let it sit for 10 minutes to draw out the water in the zucchini. I'd then wash them off in ice cold water and pat till very dry," she said. "I like my zucchini noodles al dente so cooking time is important too. I will cook the carbonara, not adding any cream, and keep it very traditional in flavour as my family, especially my husband who is an Italian chef, will do."
Phase One shows Raja Kaiya Vecha, Raja Kulinari and 三把刀 (San Ba Dao) are currently airing now on meWATCH and Mediacorp Entertainment on YouTube, as well as Vasantham, Suria and Channel 8 respectively.
Phase Two show Battle of the Kings will air on Nov 13 on meWATCH, Channel 5 and Mediacorp Entertainment on YouTube at 9.30pm.