Mandopop star Jay Chou will be performing at the Singapore National Stadium on Saturday (Dec 17) and Sunday as part of his Carnival World Tour.
Ahead of the back-to-back concerts, Chou arrived in Singapore early, intent on clocking in some rest-and-relax time. The 43-year-old was spotted at some of Singapore's most popular tourist spots, including Sentosa and the Night Safari.
His first post about his Singapore concerts started on Tuesday, with two photos of him on a plane. He captioned his post: "I have not seen you for a long time, Singapore. Are you ready for my Singapore concert?" 
The next day, the singer shared a few more photos of him and his wife Hannah Quinlivan at a beach in Sentosa catching some rays, with the caption: "Hi Singapore! Warming up for the concert."
There were also several photos on Instagram Stories of Chou chilling with his friends like Rio Peng, a member of former Taiwanese boy band 5566.
Chou also visited the Night Safari and posed with crew and staff from the Creatures of the Night show.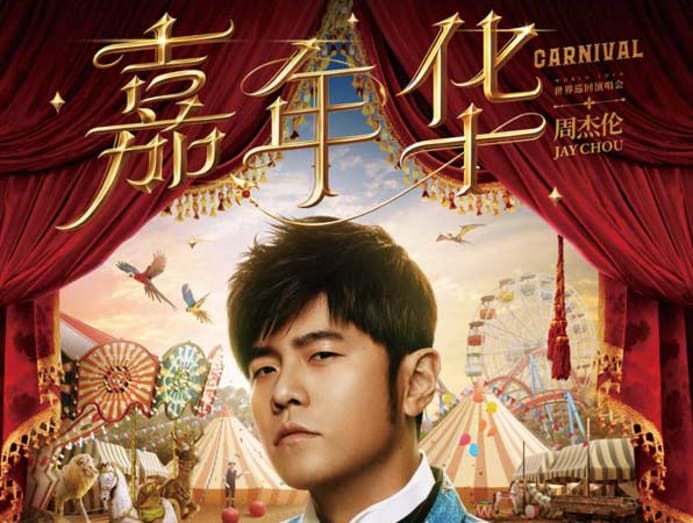 The singer-songwriter last performed here in January 2020 for two nights, also as part of his Carnival World Tour. At that show, he performed songs from his 2001 album Fantasy, as well as numerous other tracks such as Half-beast Human, Chapter Seven and Simple Love.
The Carnival World tour celebrates Chou's more than 20 years in the music industry and, according to the media release, fans can expect a "visually energising representation" of his biggest hits.