The second of Pradhana Vizha 2022's two events culminated on Friday (Dec 10) at the Theatre at Mediacorp with a big bang and 22 awards conferred.
Split into two ceremonies for the first time ever, the 18th edition of Singapore's largest Indian entertainment event presented a total of 42 awards across both nights.
The annual award show's first night was held on Nov 23 at Capitol Theatre. The evert was graced by Minister S Iswaran, Minister for Transport & Minister-in-charge of Trade Relations.
The show's second night was hosted by Mediacorp's Oli 968 DJ Gunalan Morgan, alongside multi-hyphenate artistes Jaynesh Isuran, Magalakshmi Sudarsanan and Shamini Gunasagar.
One of the biggest prizes of the night went to the hosts – Gunalan Morgan and Suthasini Rajenderan – who were crowned king and queen of the highly coveted Most Popular Male and Female Personality Awards, which were decided by fan votes.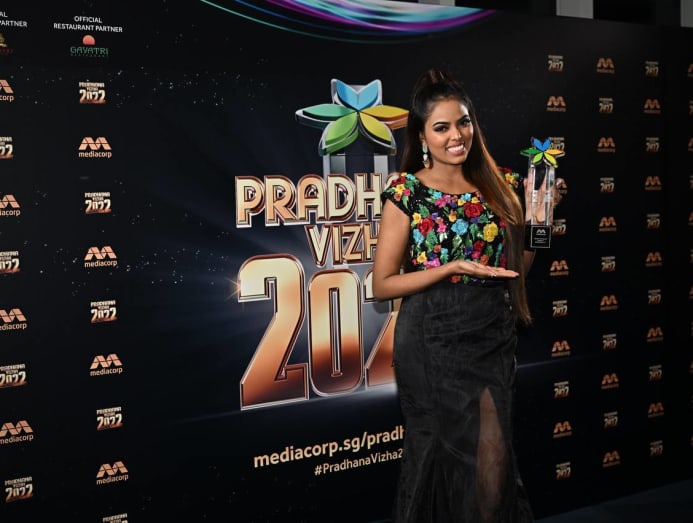 Other big winners were S Jaburdeen and Udaya Soundari, who won Best Actor and Best Actress for their roles in Oruvan and CID Sakoonthala, respectively. S. Jaburdeen was a double winner in the acting categories, also taking home Best Supporting Actor for his role in Achamillai Maname.
But the night belonged to triple winner Udaya Soundari, who also took home the Best Host (Entertainment) award for Amarkala Deepavali 2021, as well as Best Comedy Performance (Drama Series) for Adukku Vettu Annasamy 2: 80's Lootty!.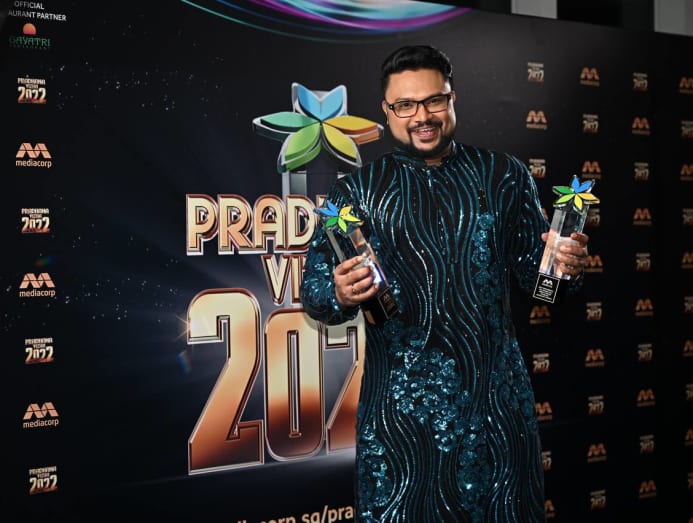 A star-studded lineup of award presenters including Huda Ali and Suhaimi Yusoff were on hand to award Karthikeyan Somasundram and Pannerselvam the Best Leading Performance and Best Supporting Performance in a Single Episode / Telemovie / Anthology Episode, respectively, making the pair inaugural winners for these brand new award categories. 
Karthikeyan Somasundram was also named Best Host (Information) for Mahakavi. 
The Special Digital Recognition Award – the surprise award for the night – was handed to 360 Entertainment Pte Ltd for Tamil web series Naam S1, which depicts the lives of six passionate musicians who struggle to find a stage to prove their talents. Having garnered more than 40 million views on YouTube, it is not only the most watched Vasantham content, but also surpassed all viewership records across languages and shows at Mediacorp.
This special award serves as yet another feather in Naam's growing cap. Earlier this year in February, the show's music video Naam – Adi Penne (Duet) garnered a staggering 240 million views on YouTube and nabbed the Content of The Year award at Mediacorp's inaugural content creator awards The Pinwheels.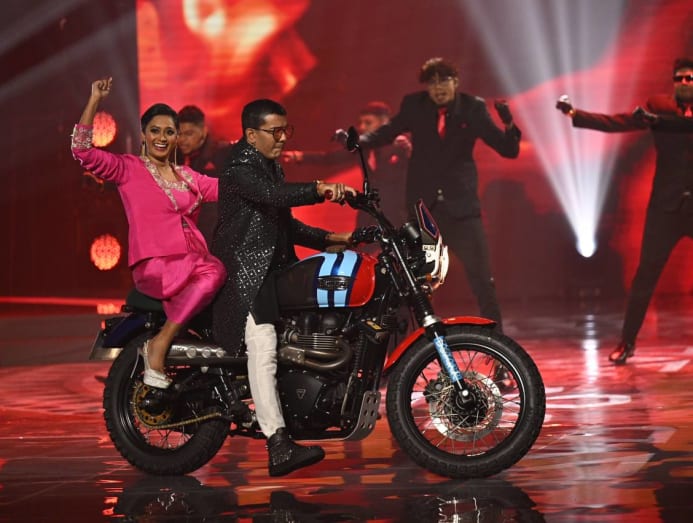 There was an array of performances, including a riveting opening dance number by eight-member dance group Megageniez and the four hosts who lit up the night with a series of expert moves involving a bike and two swings.
There were also two song medleys: First by artiste Vishnu Balaji in a duet with popular Indian playback singer Madhushree, famed for lending her voice across Hindi, Tamil, Bengali, Kannada and Telugu film soundtracks, which was followed by a performance by local personalities Arockia Doss, Suthasini Rajenderan, Elamaran Natarajan, Jayita Ashwini and Kavina.
The finale saw the hosts joining local artistes Ravi G, Baharudin, Thavanesan, Whi-T and Maahes dancing to the viral single Jalabulajangu.
"Pradhana Vizha honours the best of talents and content in Singapore's Indian entertainment industry," said Angeline Poh, Mediacorp's Chief Customer & Corporate Development Officer. "And we are extremely proud to be celebrating with a bumper crop of awards this year, including a special recognition for local YouTube phenomenon Naam S1 which we believe will inspire Singapore storytellers to reach for the stars."
Watch Pradhana Vizha 2022 Part One and Part Two on-demand on meWATCH. For more information, please visit mediacorp.sg/pradhanavizha.