When UNIQLO's latest outlet in Singapore opened in Ang Mo Kio in March this year, it drew a substantial crowd awaiting to enter the store even before opening time.
Such is the pull of the brand here. First launched in 1984 in Japan, UNIQLO – a portmanteau of the words "unique" and "clothing" – has grown into a globally recognised brand known for its minimalist, affordable basics. The company coined the term LifeWear to describe its apparels, a concept that expresses "simple, high-quality, everyday clothing", "designed to make everyone's life better".
In Singapore, it has been cheekily dubbed the uniform of Singaporeans. "We are thrilled to hear that UNIQLO has been lovingly dubbed the 'SG uniform' and is the go-to brand for many Singaporeans for different occasions – be it formal wear for work, comfortable wear for leisure or sports and of course, house-visiting during Chinese New Year," said Yuki Yamada, chief executive officer of UNIQLO Singapore and Malaysia.
"Choosing UNIQLO clothes as a 'uniform' is proof that our clothes are simple, high quality, and pared down to include only what is essential and functional, and yet they have the power to completely transform the ways in which people live their lives," Yamada said.
Naturally, Yamada himself is a fan of the brand. On weekdays, you'll find him dressed in the AIRism Full Open Polo Shirt or AIRism Crew Neck T-shirt, paired with the Ultra Light Pants. "These items are perfect for the local climate and allow me to look smart on workdays. I shuttle between the office and our stores around the island, so I like functional items that provide cool comfort when I am on the go."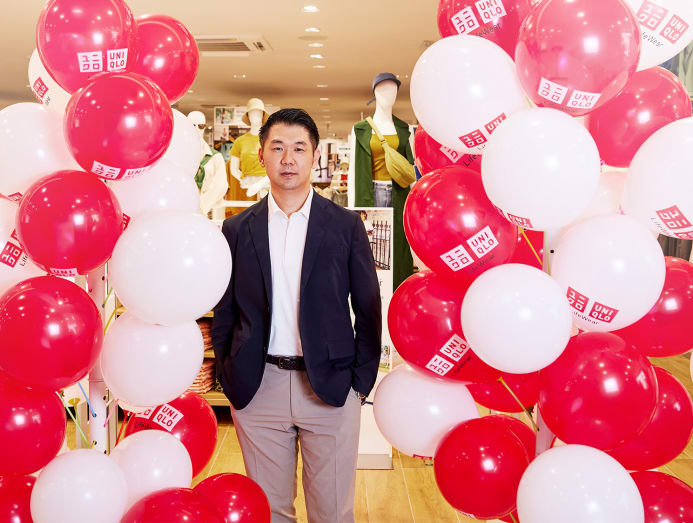 On weekends, the outdoorsy 43-year-old father of two is usually decked in the Dry EX T-shirt and shorts.
Yamada has been with UNIQLO for a total of 21 years. In fact, it was his first job after graduation. He first started off as a manager candidate (similar to a management trainee) in a store in Tokyo, Japan. A year later, he was promoted to store manager. Through the years, Yamada has worked in several different UNIQLO outposts, including in the UK and the US, before returning to Asia in 2017 to head up UNIQLO Singapore and Malaysia. He has been living in Singapore for close to three years, having moved here in July 2019.
"My favourite part about being CEO of UNIQLO here is having the opportunity to be exposed to the diversity of the country. It is truly a melting pot of cultures and ideas. People are open-minded, have wider world views and are much like global citizens, and this reflects in their daily and strategic work," Yamada shared.
The year 2022 marks a crucial time for Yamada and the brand in Singapore as the company aims to open five new stores here. These include the recently opened UNIQLO at [email protected], as well as an upcoming outlet in Clementi. The company will also be refreshing two of its existing stores.
Yamada chats with CNA Luxury about UNIQLO's plans for Singapore, the importance of sustainability and community projects, and his favourite spots and activities in the Lion City.
Related: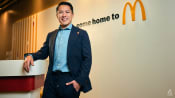 Meet Benjamin Boh, McDonald's Singapore managing director and burger lover
UNIQLO HAS ANNOUNCED THAT IT WILL BE OPENING A TOTAL OF FIVE NEW STORES IN SINGAPORE THIS YEAR. WHAT IS THE REASON BEHIND THE EXPANSION?
Following our first Singapore store in the Tampines heartland in 2009, UNIQLO has remained steadfast in our mission to serve the needs of the local community while deepening our relationship with them. We want to bring LifeWear to heartlanders across generations, particularly those residing in Singapore's mature estates such as Ang Mo Kio and Clementi.
Besides expanding our footprint in Singapore in the heartlands, we will continue to grow our existing network of mall-based outlets to offer more shoppers greater convenience.
Related:
UNIQLO to open five new stores in Singapore, revamp two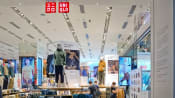 Brick-and-mortar stores still 'very important', says Uniqlo as it plans to expand in Singapore
THE NEWLY OPENED ANG MO KIO STORE IS DESCRIBED AS A TEST BED FOR NEW COMMUNITY PARTNERSHIP PROJECTS AND SUSTAINABILITY INITIATIVES. WHY IS THIS IMPORTANT?
UNIQLO adopts the sustainability mission "Unlocking the Power of Clothing" aligned to our belief that clothing has the power to change the world for the better. Advancing towards a new business model, we will demonstrate a new type of industry to the world, where apparel contributes meaningfully to a more sustainable society. We are evolving our LifeWear concept to create apparel that not only emphasises quality, design, and price, but also expands the definition of "good clothing" to include the standpoints of the planet, people, and society.
As a global retailer, we are in a unique position to use our business to benefit the community around us by offering greater inclusivity and contributing meaningfully to a more sustainable society.
WHAT ARE SOME OF UNIQLO'S SUSTAINABILITY AND COMMUNITY PROJECTS IN SINGAPORE?
The RE.UNIQLO programme contributes towards a circular economy through recycling, reusing and reducing waste. We encourage UNIQLO customers to bring back lightly used clothes for donation and redistribution to people in need in Singapore and around the world.
As part of the programme, we established our RE.UNIQLO Repair Studio in UNIQLO [email protected], our first store in Asia to offer repair services, where every week an on-site repair team offers simple yet practical repairs to extend the life of UNIQLO clothing items. We partner with Haute Alteration Initiative, a social enterprise whose aim is to equip marginalised women with garment alteration and repair skills so that they can attain an adequate source of income and lead a better quality of life.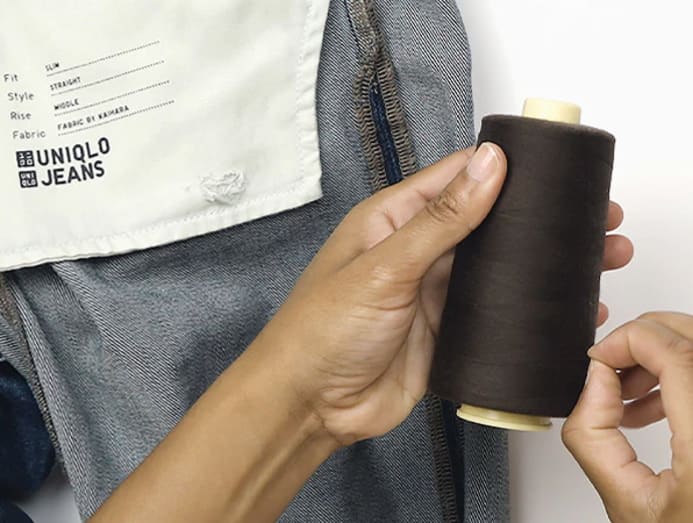 Additionally, UNIQLO aims to foster an inclusive environment by ensuring our store is conducive for customers with special needs to integrate with society, and at the same time for both our staff and regular customers to embrace the inclusion of people with disabilities.
We worked closely with community partners and social service agencies to pilot the launch of UNIQLO Access at [email protected], an initiative designed to support customers with special needs. Customers can now book their preferred one-hour time slots and specific needs via UNIQLO's website. UNIQLO [email protected] is also the first store to be retrofitted with wheelchair-friendly fitting rooms.
Related: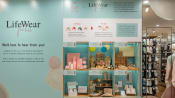 UNIQLO puts the spotlight on 100 Singapore women entrepreneurs at ION Orchard outlet
YOU HAVE BEEN WITH UNIQLO SINCE THE START OF YOUR CAREER. WHICH ARE SOME OF YOUR MOST MEMORABLE POSTINGS?
I would say each job posting brings its own unique memories. My first job posting brought me to the UK in 2010. Back then, everything was a brand-new experience for me as it is very different from Japan, from the working style to the culture.
I later moved to the US to be based in New York, where it is very dynamic and energetic. People are a lot more open, very outspoken and not afraid to voice their thoughts. Coming from a more conservative culture, it was refreshing for me and I gradually adjusted and assimilated into the culture.
After spending five years in the US, I was posted to Malaysia and I found myself facing yet another adjustment in terms of culture and working styles. People are a lot more conservative, shy and quiet so I had to use a different approach to engage with them.
Japan is pretty much a homogenous country, and looking back, I think the biggest takeaway through all the different postings is the importance of adapting to different cultures and embracing their ways of thinking and working styles.
WHAT DO YOU ENJOY ABOUT LIVING IN SINGAPORE?
I like that the country has a good balance of city and nature. On one hand, it is a very cosmopolitan city, yet I am able to enjoy nature within it. Immersing myself in this abundant greenery is very calming and I enjoy spending my time exploring the park connectors and going to the beaches. I also love the convenience here where the transport system is well-connected and highly efficient, and amenities are easily accessible. 
COULD YOU DESCRIBE A TYPICAL DAY IN YOUR LIFE?
On weekdays, I start the day early to take a jog at Fort Canning Park. I will make sure to have a hearty breakfast and fuel up for the day ahead. The workday can get pretty intense and fast-paced. While I spend most of the day engaged in meetings, I make it a point to carve out time to visit the stores and check in on the team.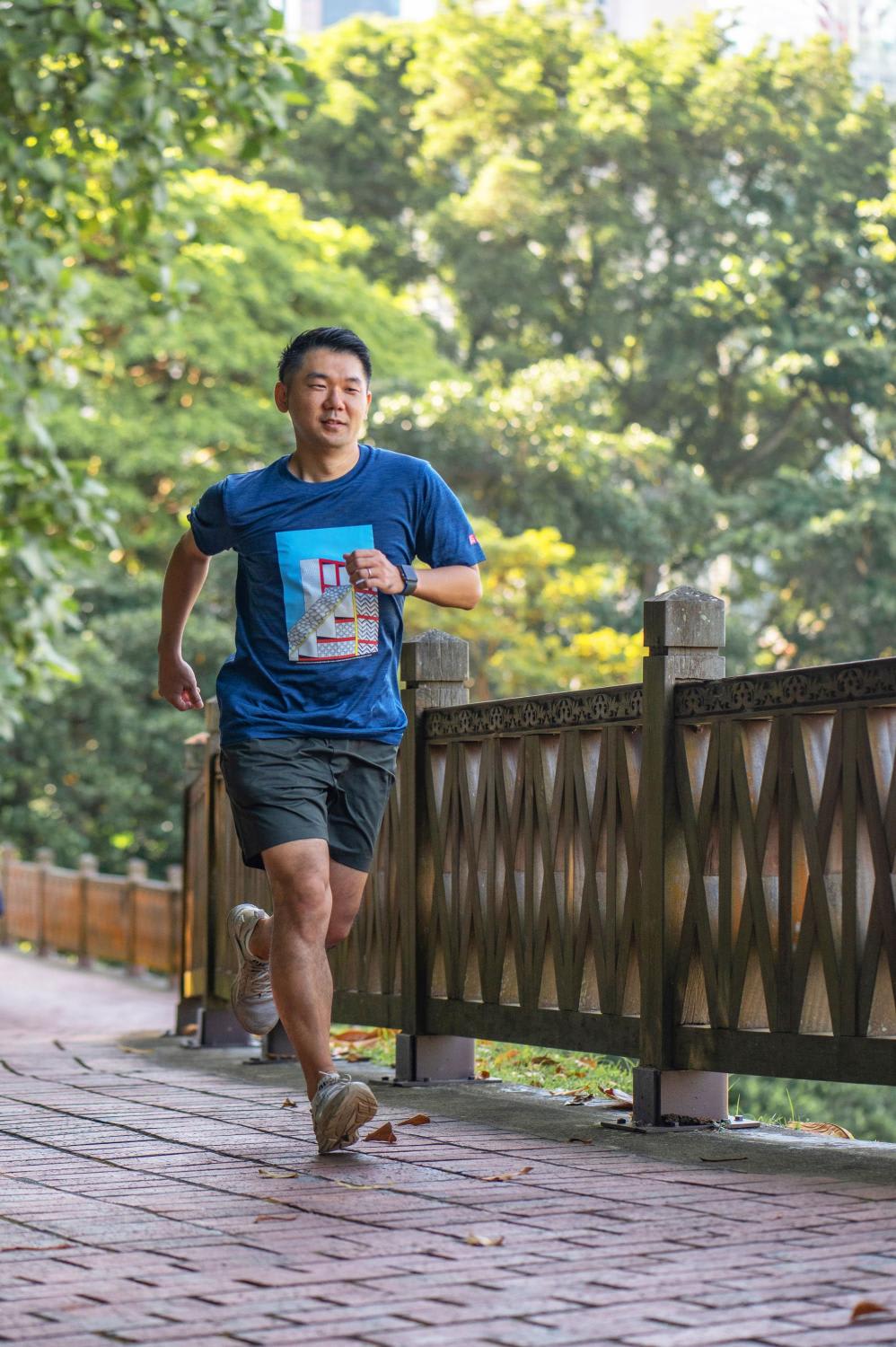 On weekends, I believe my day is much like most regular Singaporeans. I spend time with my family and have meals with them. During the downtime when my kids are in enrichment classes, I take the time to read or cycle to Sentosa or Marina Bay to relax.
Related: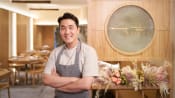 A Day In The Life of… Korean chef Louis Han, founder of restaurant NAE:UM
WHAT ARE SOME OF YOUR HOBBIES OUTSIDE OF WORK?
Exercising is definitely top on the list, I see it as an outlet to reflect on the day's work, strengthen my mind to tackle challenges ahead, and keep my mind fresh to think of new perspectives. No matter how busy it gets, I will make it a point to fit in a short hike at Fort Canning Park at dusk, which is my favourite time to exercise.
I also take this hobby as a way to spend quality time with my family. We have started a new tradition of taking weekend cycling trips around Singapore where we explore different nature parks.
I am also an avid lover of water sports, and surfing has always been one of my favourite activities. I have attempted other water sports too, such as kayaking in Pulau Ubin and wakeboarding. The soothing waves have always worked wonders to provide me with peace of mind.
DO YOU HAVE ANY FAVOURITE LOCAL DISHES AND SPOTS IN SINGAPORE TO EAT?
I discovered Zion Food Centre a while back and it has become one of my go-to spots for delicious local food. There is a good variety of food choices too. Some of my favourite local dishes include chicken rice, bak kut teh, laksa and nasi lemak. 
WHAT ELSE CAN UNIQLO FANS IN SINGAPORE LOOK FORWARD TO IN THE NEAR FUTURE?
We will continue to bring clothing to customers that are simple, yet made to better suit the evolving needs of the wider community, while making UNIQLO accessible to everyone. To that end, our new and upgraded retail stores will reflect this commitment to our customers' needs.
We are also looking to expand the presence and awareness of our sustainability initiatives through our Sustainability Corners in stores. We currently have these Sustainability Corners in our stores at Orchard Central, Plaza Singapura and Tampines Mall, Jewel Changi Airport, Great World City, Bugis+ and [email protected], and we are looking to replicate these in more.
Another project we are working on is UNIQLO's StyleHint, a platform capturing real, unique outfits styled by our fans, giving them a platform to express their individuality and inspire ways of styling UNIQLO products. The app enables users to upload their outfit-of-the-day (OOTD), exchange styling suggestions, and shop curated looks posted by fellow fashionistas from an international digital community. Users can seamlessly browse and shop for UNIQLO items that have caught their eye.
Related: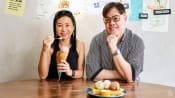 Udders' husband-and-wife duo on what it takes to create a successful Singaporean ice cream brand