For millennia, craftsmen have been honing their decorative skills to make ordinary things extraordinary. Cabinets were inlaid with elaborate marquetry, tea sets shone with kaleidoscopic enamel, and tableware were extensively engraved affairs. These skills have survived technology and mass production, but just barely, owing to changing consumer tastes and spending habits, and the difficulty of doing these things by hand.
So now that becoming an artisan has become such a niche occupation, particularly in a world that seems to value diversity in skillsets over lifetime dedication to a singular talent, it has been left to luxury brands to keep these rare handcrafts alive. And every year, Cartier likes to show us just how it does that.
Watches and jewellery are easy receptacles of beautiful embellishment by virtue of their nature as accessories of enhancement. But the former is especially tricky given the amount of space there is to work with. The work required is highly specialised, time-consuming and results in very limited quantities, so it is common for brands to outsource their artistic dials to independent artists. Not Cartier.
The maison has an entire building – a renovated farmhouse completed in 2014 – dedicated to its most extraordinary watches, located next to its watch manufacture in La Chaux-de-Fonds, Switzerland. Every single watchmaker and craftsman in the Maison des Metiers d'Art (which totals about a modest 40, another sobering reminder of the scarcity of such talents) lends their experience and know-how exclusively to Cartier.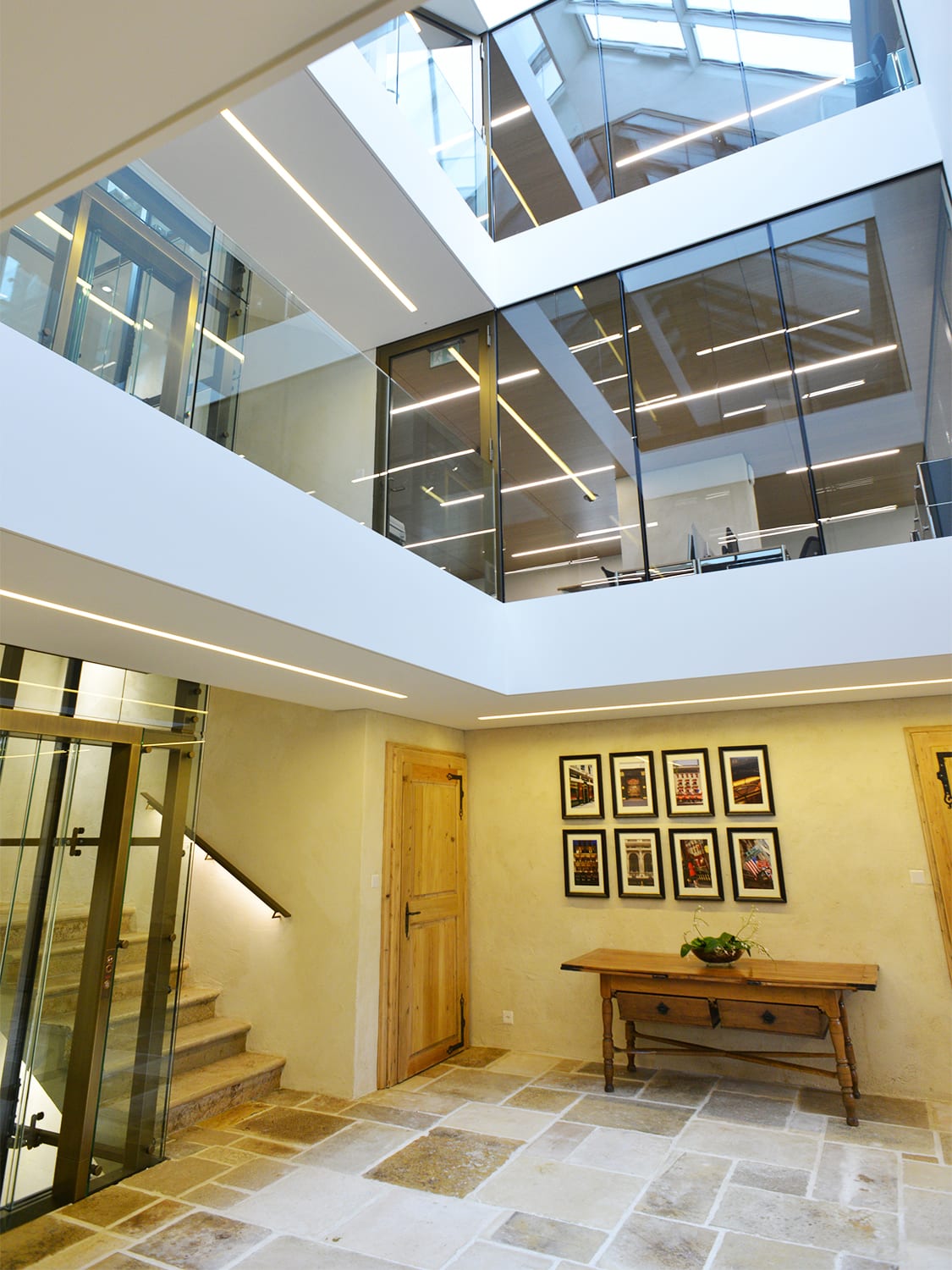 The benefits are self-evident, since keeping everything in-house – the same way watch brands are proud of their own movements – encourages consistency and a free-flowing stream of inter-disciplinary ideas. It is why Cartier can produce watches that boast enamelling with granulation, filigree with gem-setting, and marquetry in all manner of materials from flower petals to straw.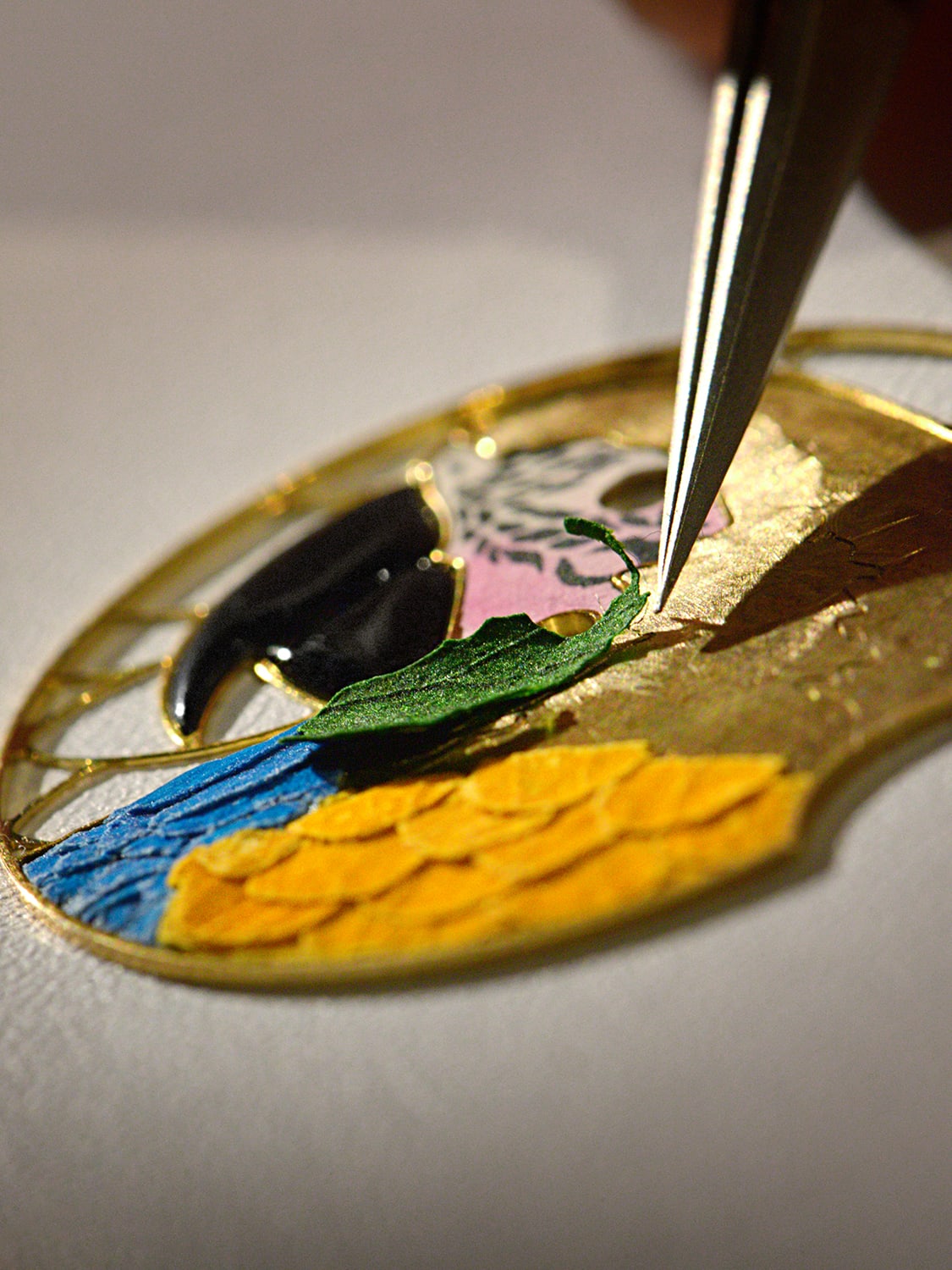 Unusual techniques like heating gold alloys (in a manner not unlike oxidising steel for blue hands) to achieve lovely muted metallic hues, or setting diamonds in a way that makes them shudder gleefully at the slightest wrist movement, are the result of a culture founded on aggressive creativity.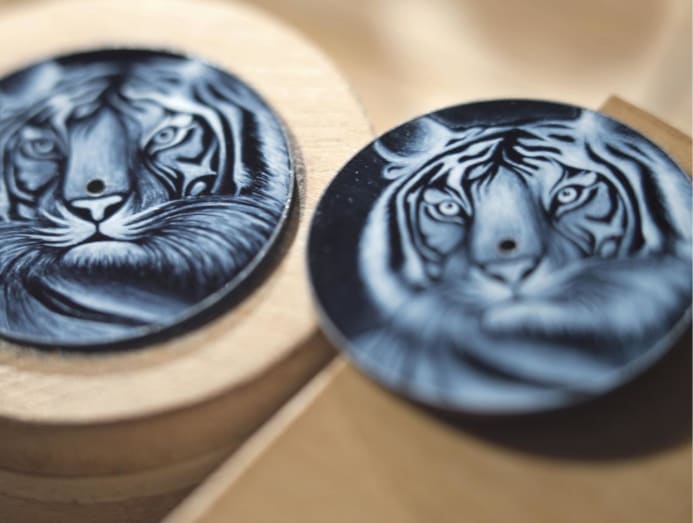 This continuity in innovation also allows Cartier to keep experimenting and building on past successes and ideas, culminating in timepieces that keep growing in their ability to inspire awe and invoke surprise. Here are the 2022 novelties that prove that the future of metiers d'art might be brighter than we think.
Related:
From the Santos to the Tank: Ever wondered how Cartier makes its most iconic watches?
MASSE MYSTERIEUSE
The Maison des Metiers d'Art is also home to Cartier's Fine Watchmaking department, which is responsible for the brand's most complicated creations. Many of Fine Watchmaking's greatest hits were inspired by the brand's vintage mystery clocks – so named for the way the hands seemed to be suspended in glass and moved by an invisible force – and its latest is, according to Cartier, the most challenging one to make.
The Masse Mysterieuse uses the same mystery clock blueprint, where layers of sapphire crystal (six in this case) are toothed at the edges and sandwiched to help secure and move the suspended hands. While the movements were usually hidden in the base of the clock or the opaque parts of the watch dial, the movement in the Masse Mysterieuse is in full view – because it is also the watch's winding rotor.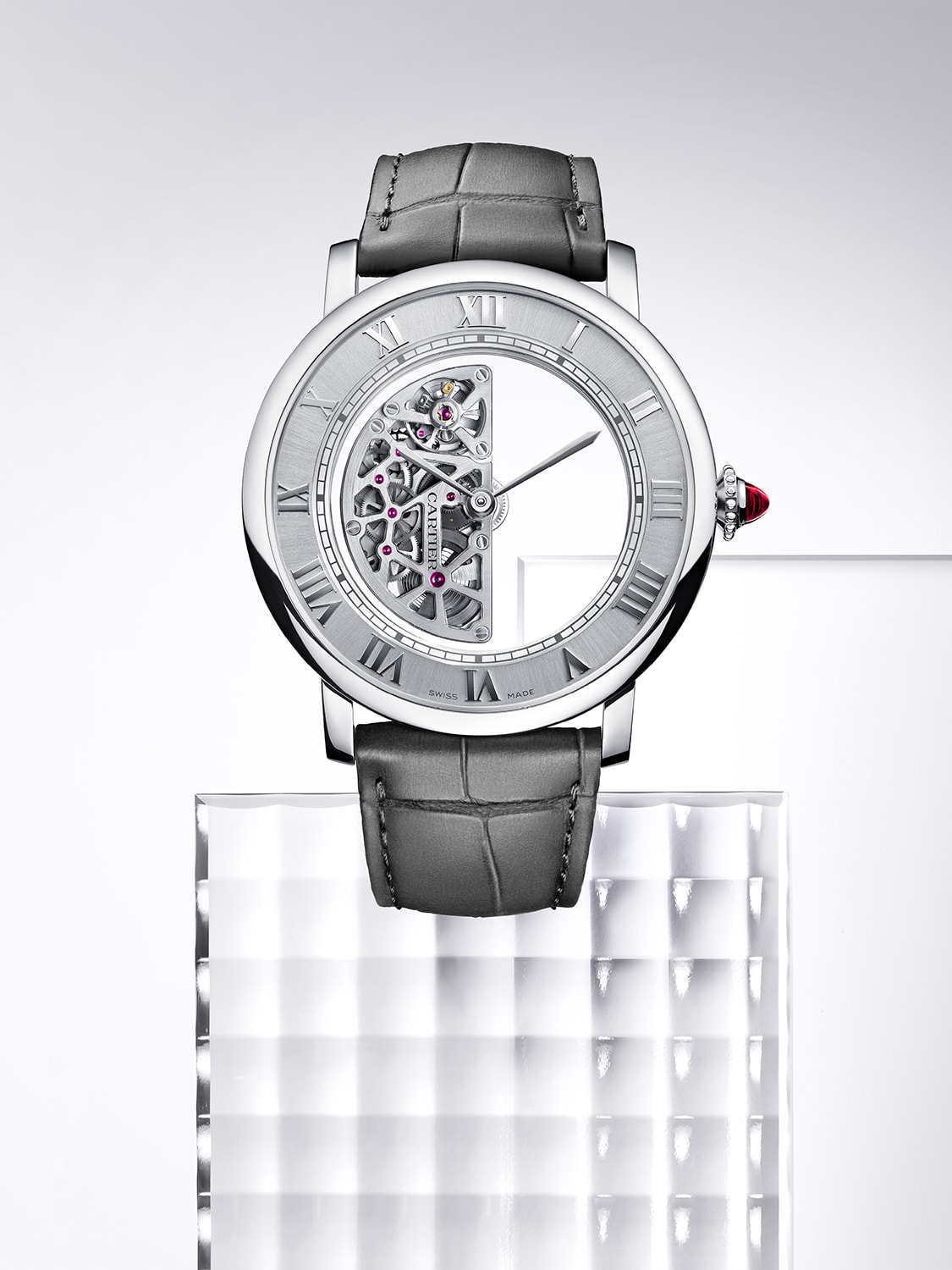 The hardest part was in figuring out a way to keep the hands from moving along with the calibre/rotor, since both are centrally mounted, but Cartier drew inspiration from the automotive industry to develop a special differential for it. It did however, take eight years and a team of 10 to finish this watch, and three watchmakers just for movement assembly alone. The Masse Mysterieuse comes in at a sizeable 43.5mm by 12.6mm, and is a limited edition of 30 pieces in platinum with gem-set options.
CRASH TIGREE METAMORPHOSES
The Cartier Crash is wonderful in its weirdness. Even at its most basic, it looks like a Cartier Tank that froze in the middle of a seizure. But now that it has the full force of the Maison des Metiers d'Art behind it, this year's edition looks like it crashed straight into a fever dream.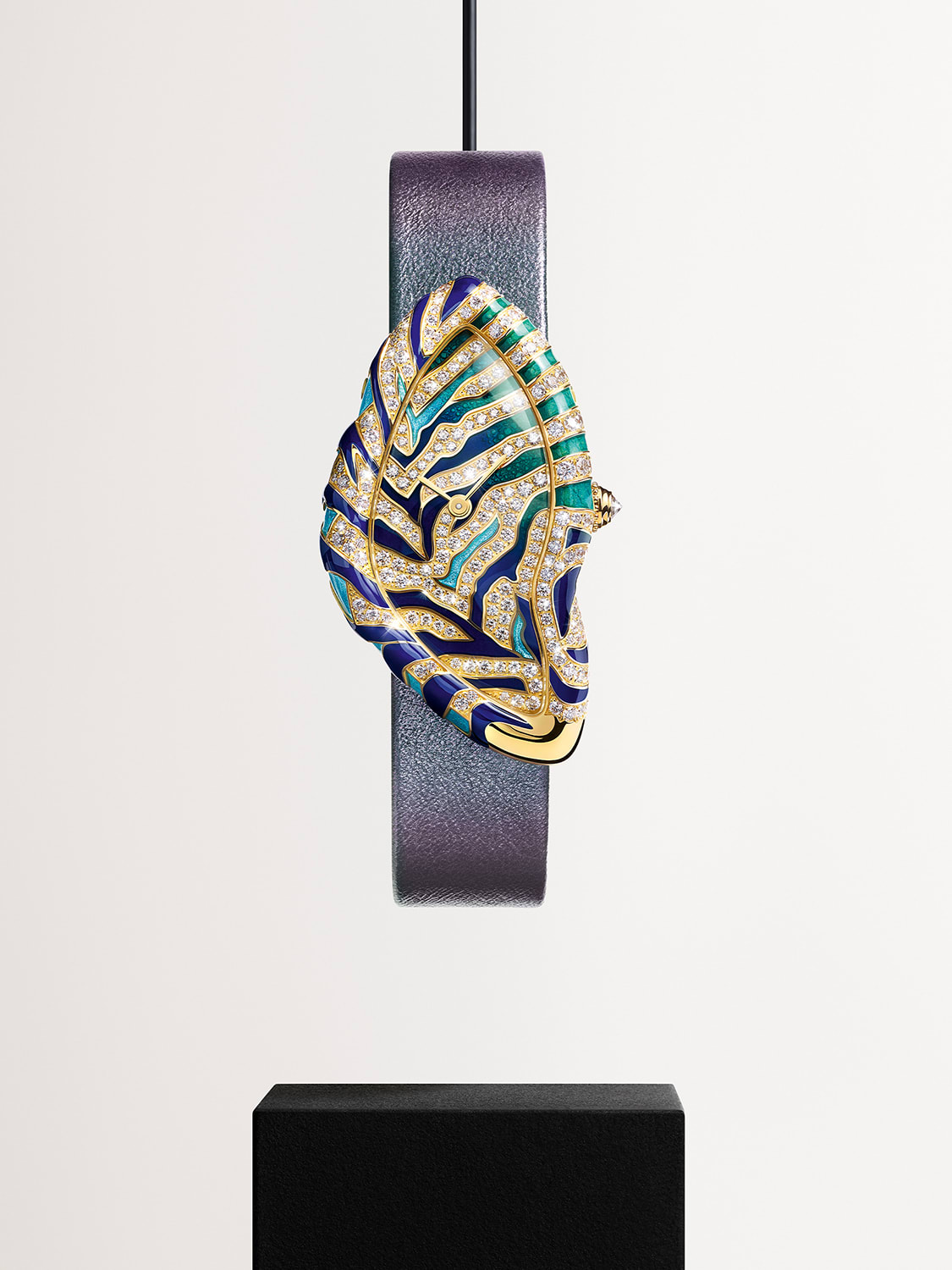 Still, it is a magnificent display of Cartier's favourite things – wildlife references and weirdly shaped cases – dressed up in luscious enamel that melts into different shades of blue and green, and anchored with the resplendence of yellow gold and diamonds. A limited edition of 50 pieces.
RONDE LOUIS CARTIER ZEBRA AND GIRAFFE GOLD BEAD GRANUALATION AND MARQUETRY
Though not immediately apparent, this watch is an exercise in duality. There are actually two animals on display here: A figurative zebra on the left and an abstraction of a giraffe on the right. As such, they were realised with different techniques, too. The zebra is an assembled puzzle of mother-of-pearl and onyx, while the giraffe's coat gleams with rose and yellow gold beads, gradated using the six gold alloys, as well as seven collet-set diamonds.
Special attention has been given to the details on the bezel. On the right, white diamonds are interrupted by sapphires and garnets to match the giraffe's spots, while the bottom sees an extension of the zebra's body using black lacquer. Each of the 30 pieces made required seven techniques and 95 hours of work to accomplish.
Related:
Up your wrist game: 10 of the best new men's watch releases (so far)
RONDE LOUIS CARTIER GOLD ENAMEL FRAGMENTS AND GOLD BEADS
Cartier painted the outline of its mascot, the panther, here with gold enamel and beads that stand starkly against a pitch black dial. The cat is made of gold leaf no more than a few microns thick, which is later placed between several layers of black and translucent enamel, with a touch of pink enamel to add warmth. Gold powder is then scattered across the backdrop like desert sand.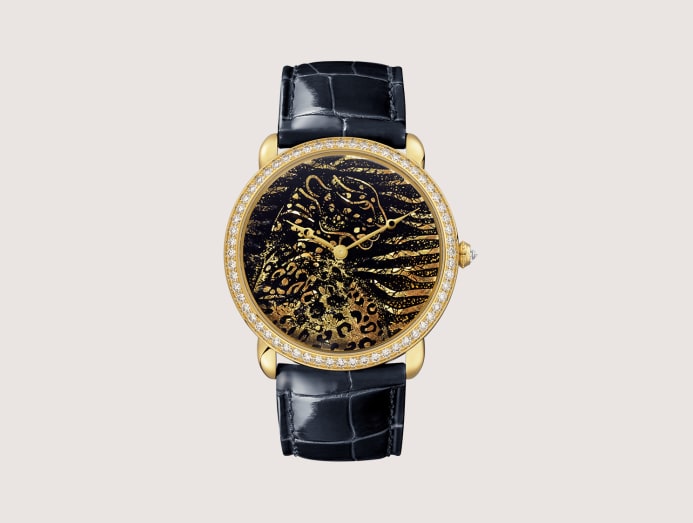 Enamel dials are always a high-risk, high-reward endeavour, as they require multiple firings at temperatures as high as 800 degrees Celsius to achieve that everlasting sheen and colour. Each one of the 30 dials made needed to be sent to the kiln 12 to 15 times, which meant 12 to 15 opportunities for the dial to crack or the colours to develop wrongly, causing the enameler to start over.
RONDE LOUIS CARTIER SPARKLING PANTHERE MARQUETRY
This panther is all hard lines and angles with an interplay of dark and light, offering a more masculine take on the usually slinky feline. One of the most modern examples of marquetry we've seen, the gold geometric grid is inlaid with enough elements to run a game of Catan. There are 16 blades of straw, eight pieces of wood, 36 gold elements, 16 sapphire crystal fragments and 48 mother-of-pearl segments. While each watch was a combination of 10 techniques, the marquetry work alone required 44 hours. Limited to 30 pieces.
COUSSIN DE CARTIER LIMITED EDITION
Cartier loves playing with case shapes, but this year it has given itself the challenge of playing with case tactility. The new Coussin de Cartier line, where triangular-set gemstones are set in a cushion-shaped case like a precious cinnamon swirl, is standard jewellery watch fare. But the two limited editions are not. Because like a real cushion, they yield to a gentle squeeze and will retract to its original shape.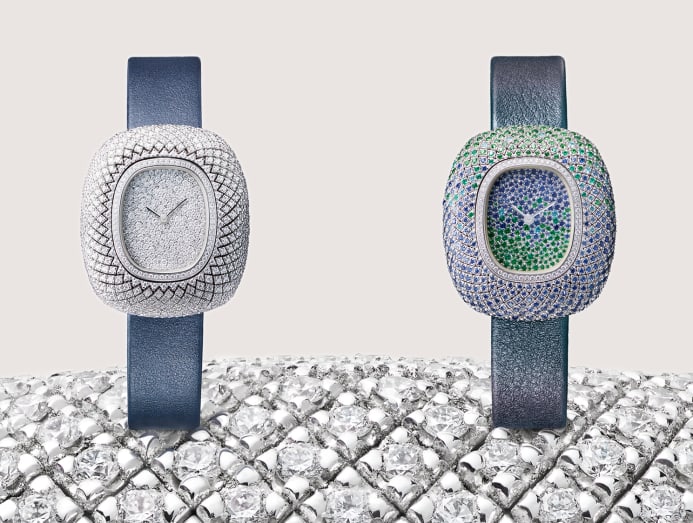 This was made possible by engineering a case out of a flexible mesh made of white gold, though there is a rigid inner cage to protect the movement. Fun fact: This mesh needed to be massaged by hand for four to five hours to achieve that delightful squeezability. The mesh is then fully paved with either white diamonds for one reference, or sapphires, tsavorites and tourmalines for the other. Fifteen different people worked to make this curious cushion a reality, and there will only be 20 pieces of each version.
Related: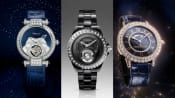 Shooting stars and diamonds: 10 of the most bewitching pieces for women from Watches & Wonders