If there is one thing the ultra-rich do differently from mere mortals when they plan their vacations, this would be it ─ they lock in their travel plans as early as possible.
While most people have the impression that there are good deals to be uncovered at the last minute, this is not quite the case when it comes to luxury travel.
"If you want something that is prestigious, you will get the best prices by booking early. We do not make any secret of it that as we fill cruises, we raise the prices," said Steve Odell, senior vice president and managing director Asia Pacific of luxury cruise lines Oceania Cruises and Regent Seven Seas Cruises. "There is a lot of strategy to this, but the idea is to book early to get the best deal because we do not like to discount at the last minute."
Related:
There's a concierge service in Singapore that caters to the desires of the super rich – and here's what they want
While the global cruise industry was battered during the pandemic, the pent up demand and subsequent revenge travel phenomenon has led to what Odell termed "strong headwinds" in recovery.
"2022 has ended up being a recovery year but the true demand is in 2023 and beyond. During the pandemic, people did not travel so they have the money to spend on future travel and we have been knocked sideways ourselves by how successful the launches have been. For example, cruises for 2025 have sold out even in the pre-registration stage," he said.
Both Oceania Cruises and Regent Seven Seas are owned by Norwegian Cruise Lines and are known among the jet set as being among the creme de la creme of luxury cruises. Billed as the world's most luxurious fleet, Regent Seven Seas offers all-inclusive fares which includes just about every potential expense from meals in specialty restaurants to fine wine and spirits, unlimited shore excursions, gratuities and even valet laundry service.
The difference on an Oceania ship is that there are some amenities or services such as Wi-Fi or tipping that are excluded from the fare, so there may be additional charges on board.
Related:
Looking for a different kind of travel experience? Why not set sail to these beautiful islands off the Roman coast
So, if Regent Seven Seas is the "wrapped up version of luxury", then Oceania Cruises is the "unwrapped version", said Odell.
On Dec 12, the Seven Seas Explorer, which was designed to be the most luxurious ship in the modern era of cruising when it was launched in 2016, will finally make its maiden stop in Singapore, following a three year delay due to the pandemic.
Under the Explorer class of luxury ships for Regent, sister ship Seven Seas Splendor made her debut in 2020 and the newest liner, Seven Seas Grandeur will make her inaugural sailing in late 2023. Oceania too will be debuting a new ship, Vista, in May 2023, which will feature enhanced culinary offerings ─ already the brand's key strength ─ including an elevated casual eatery and one serving up healthy options next to the spa. The initial response to the Seven Seas Explorer's first season in the region has been "really positive", said Odell, with close to 100 per cent capacity on many itineraries. But not to worry, he added, the ship will ply the Asia Pacific region for the next three to four years and includes destinations including Thailand, Indonesia and Japan on its various itineraries.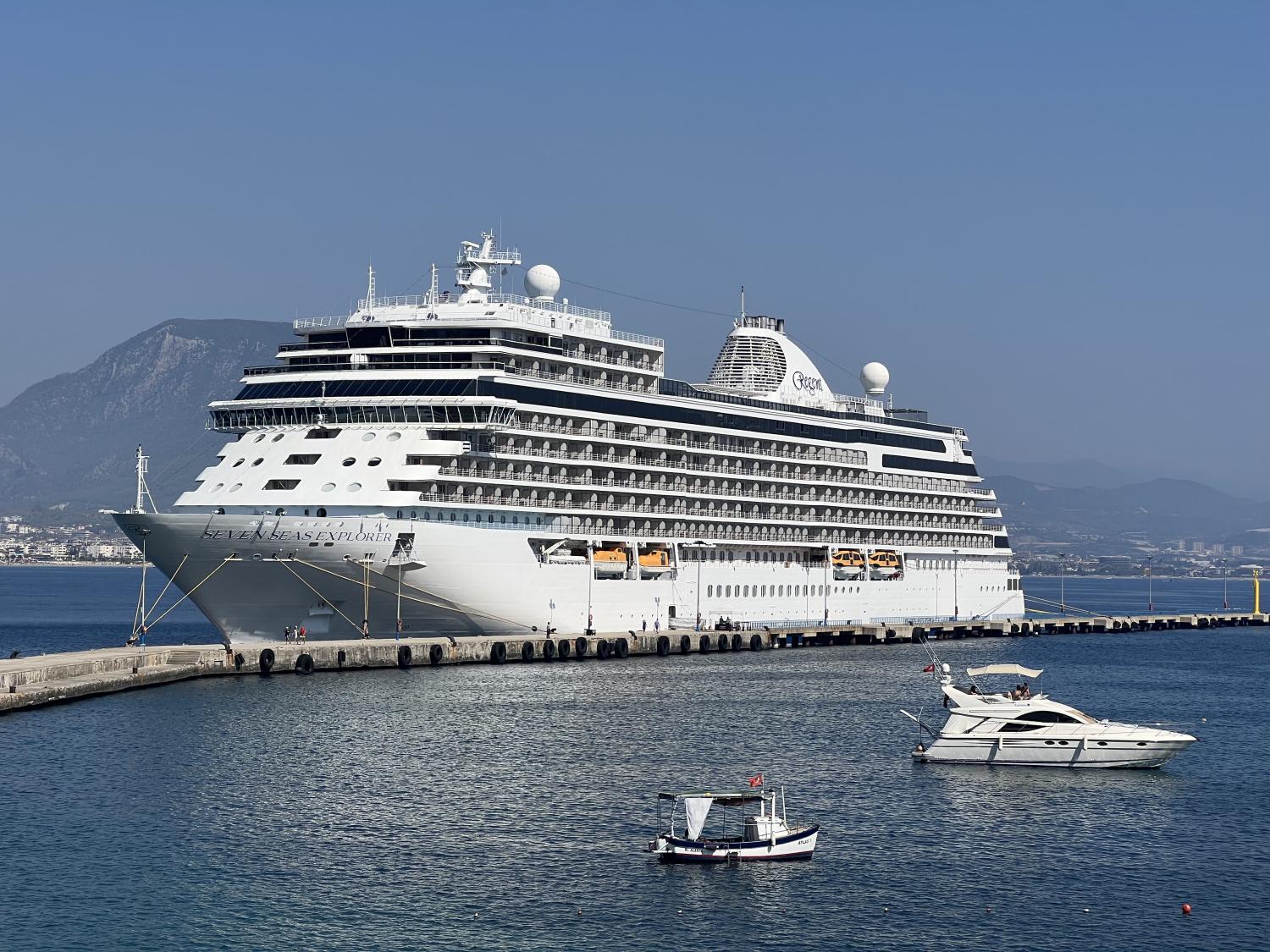 Related: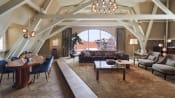 At S$1.78 million, this is possibly the world's most luxurious hotel package
One of the reasons for this surge in demand is that some travellers are seeking a different cruise experience from mass market cruises in this post-COVID-19 era. The Regent ships, for example, have a capacity of about 700 passengers.
"People are looking for cruises where there are less people and more value. I think that is why we are seeing a lot of people come to our brands for the first time ─ because the world has changed," he said. "More than 50 per cent of our customers are new to Regent."
While the luxury cruise passenger demographic does tend to skew towards older travellers due to the relatively higher price points, a growing number of younger travellers from Asia are gravitating towards cruises, Odell observed. "We are getting a lot of extended family bookings from this region for Regent, especially from Southeast Asia, where the grandparents will bring their kids and grandkids."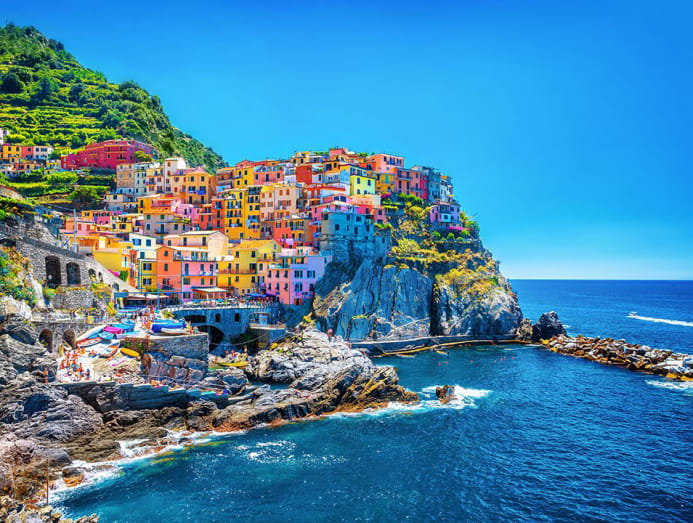 Related: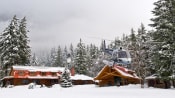 Jetting away for the holidays? Here are 9 ultimate far-flung Christmas escapes
Travellers are also increasingly willing to spend on longer voyages of up to 14 days in comparison to the pre-pandemic era when shorter trips of 10 days were the norm. And for anyone who might think they could run out of things to do on a longer cruise, think again.
One of the reasons why the Mediterranean is a top selling destination is because it offers passengers effortless access to different countries without the hassle of repacking and moving one's luggage from hotel to hotel. "You can visit a different country every day and have a dip into different cultures everyday. I think that hits the mark for a lot of people because Europe has diverse cultures and you can experience a lot in one cruise," observed Odell.
Many are also on the lookout for bucket list destinations that they can visit in style. "West Africa is a place that really you can only properly do in luxury on a cruise ship so that ends up being the fastest selling itinerary every year," he said. "And not everyone wants to go to Antarctica on an expedition ship, jump into Zodiac boats and walk on ice ─ some people want to just look at the scenery. So that is another bucket list destination we offer."
To cater to the burgeoning group of younger travellers ─ and the young at heart as well ─ there are now sustainability focused shore excursions, such as a visit to a beekeeper in St Lucia or a trip to a Nordic designer's atelier to see how materials are upcycled to create eco-conscious clothing. There are also smaller group tours of about six to ten people to offer a more intimate experience.
Regent is also trialling design-led tours where guests get to explore iconic buildings or sites around the world with experts who have insider knowledge of these architectural marvels such as the Munchmuseet in Oslo or the Mucem in Marseille.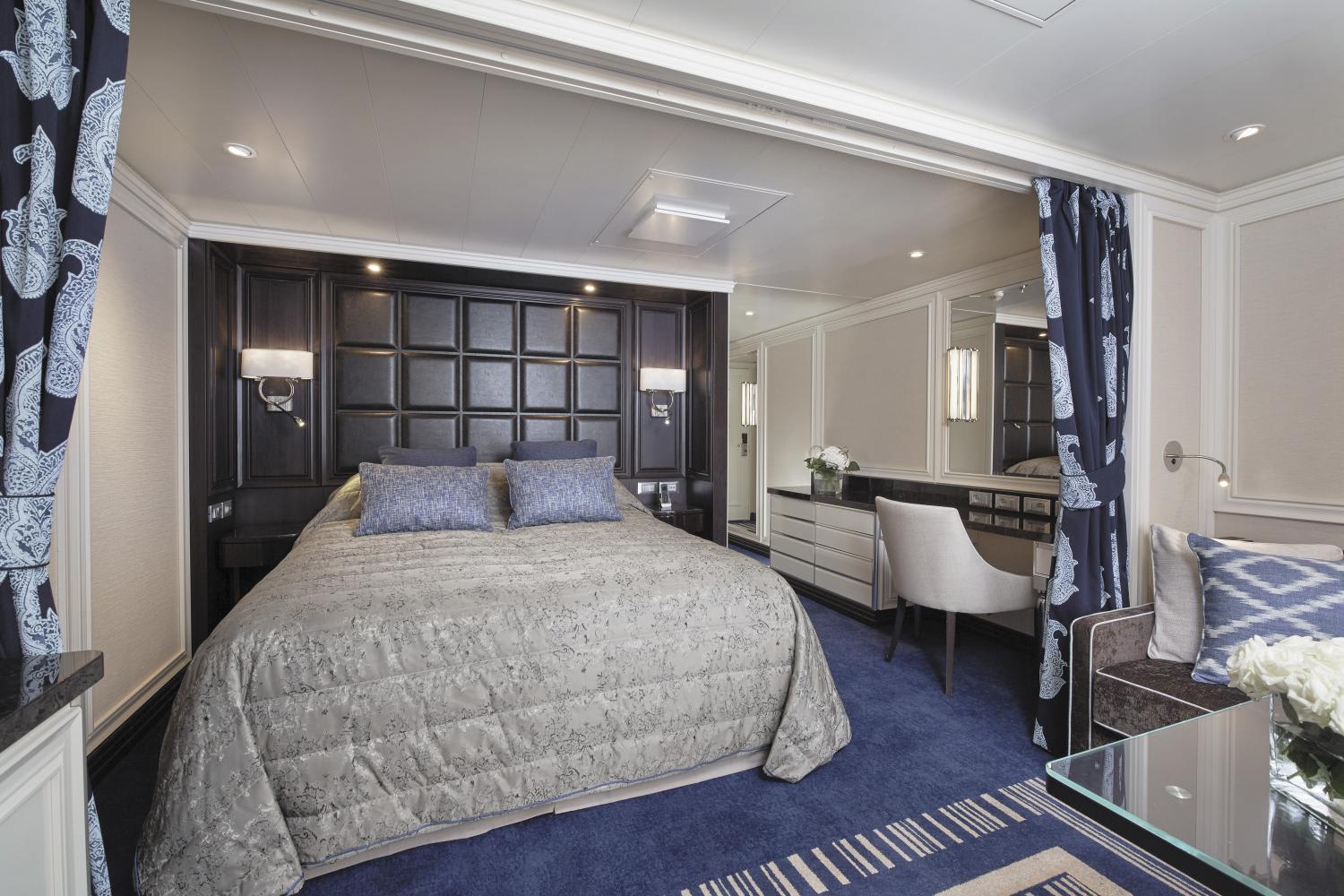 Related:
Tired of over-the-top resorts in the Maldives? Then let Patina soothe your cynical soul
Together these out-of-the-box experiences both onboard and offshore have been curated to ensure that the cruise line stays at the forefront of its ultra-luxe category ─ something travellers in the region will soon be able to access more easily with the Seven Seas Explorer finally making its way here.
Said Odell: "It is going to be the best ship in the region for luxury travellers and that is good because it is raising the bar in Asia on the quality of luxury."
Related: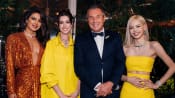 Bvlgari's CEO on celebrity power, evolution of luxury and the house's 'obsessive focus on ladies'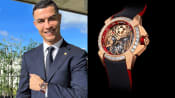 Football star Cristiano Ronaldo has a special CR7 watch collection with Jacob & Co