Despite their notorious complexity, perpetual calendar watches aren't such a rare thing anymore. Just about all watchmakers operating in the luxury space have at least one sitting smugly in their collections.
What is far more uncommon is a perpetual calendar that stands out – FP Journe's Quantieme Perpetuel. First announced in 2013, it is still one of the most original examples of the decade.
What makes this nine-year-old watch still such an exciting piece of horology today? At a glance, it's clearly its atypical design. Unlike the cluttered, multiple-sub dial layout many expect from perpetual calendars, the Quantieme Perpetuel provides all the information you need in a manner that is straightforward and sensible.
The day of the week and month are shown through two apertures below 12 o'clock, with the outsized date at 6 o'clock. Since the leap year isn't exactly the most pertinent calendar function, it takes up minimal real estate in the centre of the dial and is accompanied by a tiny, centrally mounted hand. On the left of the dial is a power reserve indicator for the generous 120 hours of reserve. Without a moon phase – a complication often thrown into the perpetual calendar configuration – the Quantieme Perpetuel achieves visual breathability.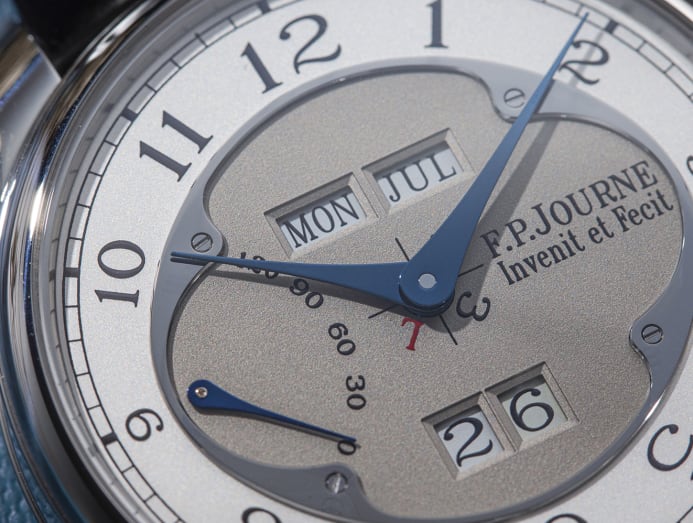 For all the convenience perpetual calendars offer, since you won't have to correct the date at the end of February on those pesky leap years, many require special tools or a trip to the service centre if you ever let one wind down and want a calendar reset.
Not the Quantieme Perpetual. Its three-position crown allows the wearer to wind the watch as well as set the day, date and time. To set the month, simply pull out the corrector lever hidden behind the top right lug – a thoughtful solution so you won't have to keep winding the crown if you've let the watch sit idle for several months.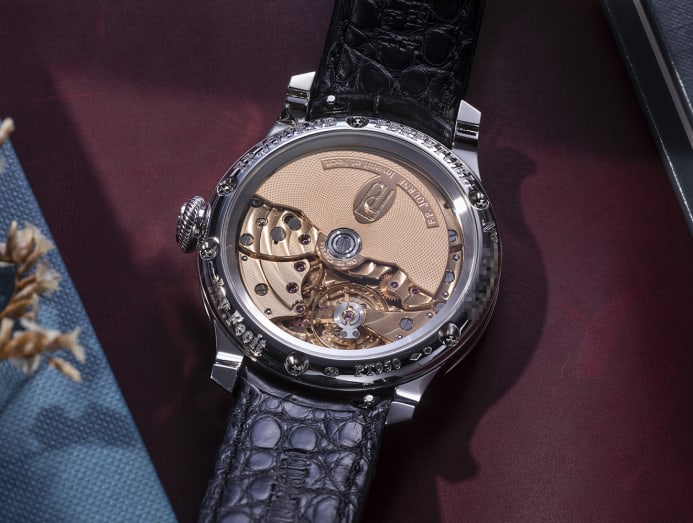 The in-house automatic Calibre 1300.3 is crafted from 18k rose gold – a Journe signature – and is wound with a 22k red gold rotor. Adding to this rarity is the fact that the movement provides an instantaneous calendar, which means that all the calendar displays jump simultaneously (and instantly) at midnight.
It speaks to the movement's brilliant architecture and engineering that the 2020 update to the Quantieme Perpetuel is merely cosmetic, as it still houses the Calibre 1300.3.
For those who prefer the original 2013 Quantieme Perpetuel, easily distinguished by its charming egg-shaped steel ring on the dial, it is still available exclusively at The Hour Glass, in 40mm or 42mm, and in platinum or 18k red gold with matching dials.
Related: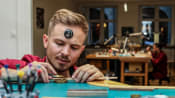 This indie watchmaker makes some of the world's most exclusive and coveted timepieces in his 30s
Big Bang theory: Hublot's most wearable (integrated) bracelet watch has arrived
Ulysse Nardin's weirdest watch, the Freak, just received a sci-fi-worthy update