In this episode of Womankind, a CNA Women podcast, hosts Penelope Chan and Hidayah Salamat uncover the relationship between women and orgasms, including how important they are to a woman's health, the reasons women may be having fewer of them and what they can do to achieve optimum sexual health.
How many orgasms does a woman need, for both her mental and physical health? What can they do to tune into themselves during partner sex? And how do sex toys help? Click below to listen. 
Warning: The podcast includes adult-only content and graphic sexual descriptions.
Listen to these Womankind episodes:
Womankind – S1E6: Self-care for new mums: How can a woman make time for it? | EP 6

hr

Womankind – S1E5: Why are women more prone to burnout? | EP 5

hr

Womankind – S1E4: Finding love in the time of COVID-19: What does it take? | EP 4

hr

Womankind – S1E3: What is it about women's health tests that we dread so much? | EP 3

hr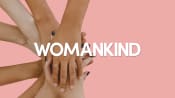 Womankind – S1E2: Why is it so hard for mothers to break free of mum guilt? | EP 2

hr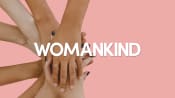 Womankind – S1E1: Why do women find it so hard to ask for help? | EP 1

hr