What exactly is "maternal instinct"? Are women innately inclined and equipped to care for their children – or do they need to learn how to be mothers? Is there really an instant connection between mums and their babies?
In the eighth and final episode of the inaugural season of the Womankind podcast, hosts Penelope Chan and Hidayah Salamat unpack this "fearsome and fearful" topic with their guest Silvia Wetherell, a perinatal mental health counsellor at Alliance Counselling in Singapore.
So is it fact or myth? Listen to the episode below.
Listen to these Womankind episodes:
Womankind – S1E7: The orgasm gap and achieving sexual equality (Warning: Adult content) | Ep 7

hr

Womankind – S1E6: Self-care for new mums: How can a woman make time for it? | EP 6

hr

Womankind – S1E5: Why are women more prone to burnout? | EP 5

hr

Womankind – S1E4: Finding love in the time of COVID-19: What does it take? | EP 4

hr

Womankind – S1E3: What is it about women's health tests that we dread so much? | EP 3

hr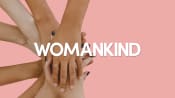 Womankind – S1E2: Why is it so hard for mothers to break free of mum guilt? | EP 2

hr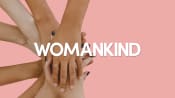 Womankind – S1E1: Why do women find it so hard to ask for help? | EP 1

hr