With the promise of lots of nice food, all those lovely costumes and the stars of the mega-hit Story Of Yanxi Palace front and centre, it's hard not to see why the latest historical drama to come out of China is making waves.
Titled Royal Feast, the show premiered on Feb 22 on streaming platform Mango TV and has reportedly hit more than 400 million views within five day of its debut. 
No doubt much of it has to do with its lead stars, Xu Kai and Wu Jinyan, who've reunited after playing the star-crossed lovers in the 2018 period drama, which also propelled a certain Singaporean actor named Lawrence Wong to fame.
The story, which was written by Yanxi Palace screenwriter Zhou Mo, revolves around Zhu Zhanji (played by Xu), the grandson of the Emperor and the next in line for the throne, and Yao Zijin (Wu), a young palace maid who eventually becomes the head chef at the imperial palace.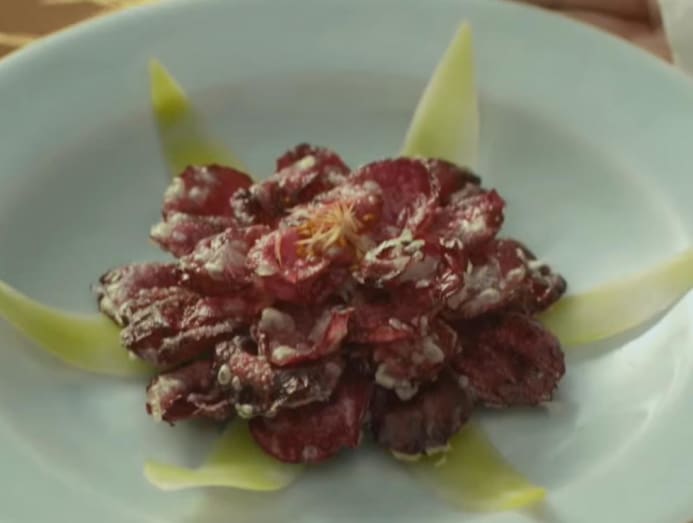 And then there's the food, which features prominently throughout the 40-episode series. 
"Our drama is based on food. We restored the cuisine in Chinese history to introduce more aspects of Chinese food culture to the audience," explained Royal Feast director Wang Wei in an interview.  
One cuisine consultant for the show told Global Times: "There are more than 1,000 dishes in the menu of the show. Among them, around 100 dishes are desserts, nearly 300 are fried dishes and there are over 100 recipes for staple foods, covering nearly all the dishes mentioned in historical records of the early Ming Dynasty."
And this being an imperial drama and all, Royal Feast – which some have referred to as the Chinese version of the hit Korean culinary-themed historical drama Jewel In The Palace – isn't just going by the numbers.
The dishes include a vegetarian feast, and even a food sculpture of a painting done by the famous Tang Dynasty poet Wang Wei (not the director), which reportedly took six artists and more than seven days to complete.